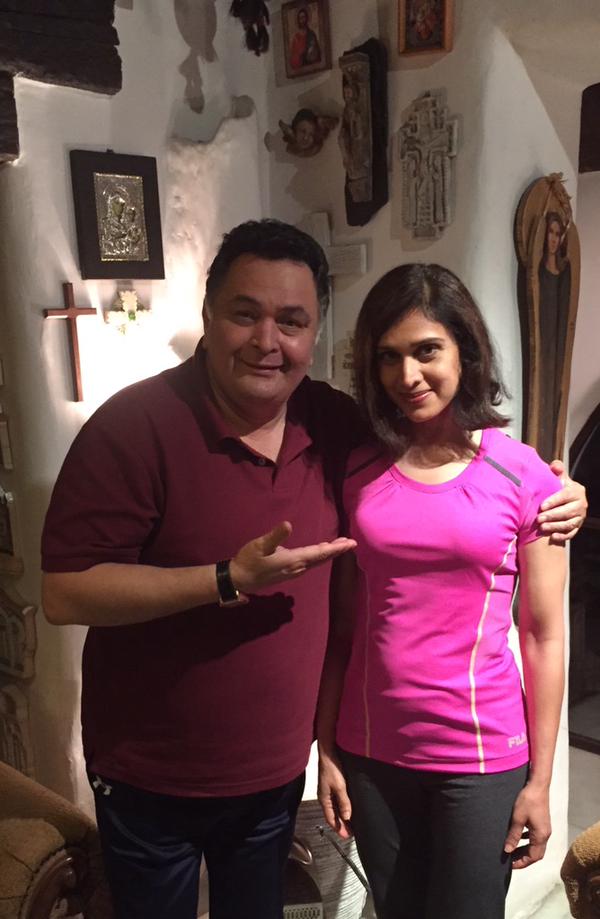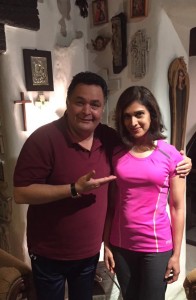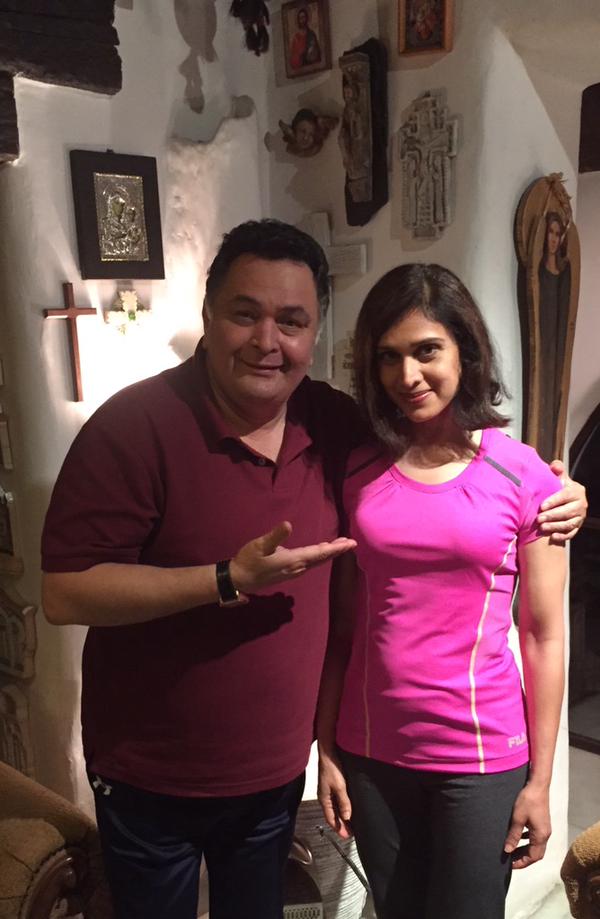 Veteran actor Rishi Kapoor, who is in the midst of shooting "Kapoor and Sons", says he did not recognise his "Damini" co-star Meenakshi Seshadri on meeting her after many years.
The 62-year-old actor took to micro-blogging website Twitter on Wednesday morning to share a photograph of the former actress and asked his fans to guess who the actress was.
"Any guesses who this is? I didn't recognise her for a moment. What a lovely surprise. Name in 30 mins no hints," Rishi tweeted.
The "Bobby" actor received many answers.
He then replied: "99% got it right. Meenakshi Sheshadhari as always whenever in Mumbai pays us a visit unannounced. Looking gorgeous."
Rishi also told his fans and well-wishers about the "Damini" actress' whereabouts and tweeted : "Damini, MS, lives happily with hubby Harish Mysore and 2 kids, girl and a boy in Dallas, U.S. Visiting relatives,can work in film if a good role."
Rishi and Meenakshi have also worked together in films like "Vijay", "Sadhna", "Ghar Parivar","Bade Ghar Ki Beti" and "Gharana".
Last week, Meenakshi was seen at an event in Mumbai and she quashed rumours that she may be seen in the sequel of her 1990 hit film "Ghayal", saying she is "not interested in films at this point".