News & Gossip
Rishi Kapoor cremated at Chandanwadi; Riddhima posts emotional message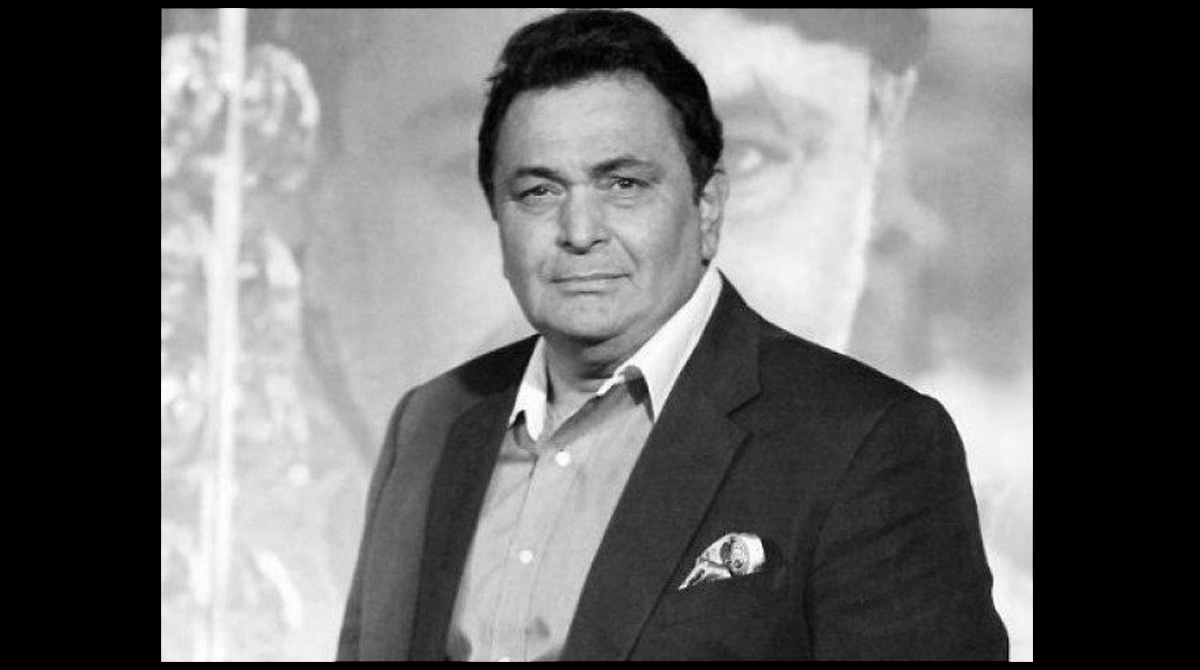 Veteran Bollywood actor Rishi Kapoor's mortal remains have been cremated at the Chandanwadi crematorium on Thursday. He breathed his last at the HN Reliance Foundation Hospital where he was admitted yesterday.
A total of 15 people were allowed at the crematorium ground. Close family members along with close family friends like Abhishek Bachchan and Alia Bhatt were present to support the family members.
Rishi Kapoor's daughter Riddhima, who is in Delhi, was not given necessary permission from DGCA to fly to Mumbai due to current lockdown. She, however, has been granted road permit to travel from Delhi to Mumbai.
Riddhima posted an emotional message on Instagram saying, "Papa I love you I will always love you – RIP my strongest warrior I will miss you everyday I will miss your FaceTime calls everyday! I wish I could be there to say goodbye to you ! Until we meet again papa I love you – your Mushk forever ❤️😢"
https://www.instagram.com/p/B_mQ6kNnTBO/
His son and actor Ranbir Kapoor had urged the Office of the Commissioner of Police, Greater Mumbai, to allow his family members and relatives to travel to Chandanwadi crematorium. "Considering the nature of the request, he is granted permission for himself and his relatives to travel to Chandanwadi Crematorium, Mumbai & back on compassionate grounds," read the order issued by Mumbai Police spokesperson, DCP Pranaya Ashok.
Family members allowed were: Ranbir Kapoor, Neetu Kapoor, Rima Jain, Manoj Jain, Aadar Jain, Armaan Jain, Aneesa Jain, Rajeev Kapoor, Randhir Kapoor, Saif Ali Khan, Kareena Kapoor Khan, Bimal Parekh, Natasha Nandan, Abhishek Bachchan, Alia Bhatt.
Here is the statement released by Rishi Kapoor's family earlier today:
"Our dear Rishi Kapoor passed away peacefully at 8:45 am IST in hospital today after a two-year battle with leukaemia. The doctors and medical staff at the hospital said he kept them entertained to the last.
He remained jovial and determined to live to the fullest right through two years of treatment across two continents. Family, friends, food and films remained his focus and everyone who met him during this time was amazed at how he did not let his illness get the better of him.
He was grateful for the love of his fans that poured in from the world over. In his passing, they would all understand that he would like to be remembered with a smile and not with tears.
In this hour of personal loss, we also recognise the world is going through a very difficult and troubled time. There are numerous restrictions around movement and gathering in public. We would like to request all his fans and well-wishers and friends of the family to please respect the laws that are in force.
He would not have it any other way."
Rishi Kapoor was suffering from cancer since 2018. He underwent treatment in US for almost a year. He returned India in September last year. Since then, he was admitted to hospital twice.