News & Gossip
Rishi Kapoor, Other Celebs Protest Against Opening up Pali Hill to Hawkers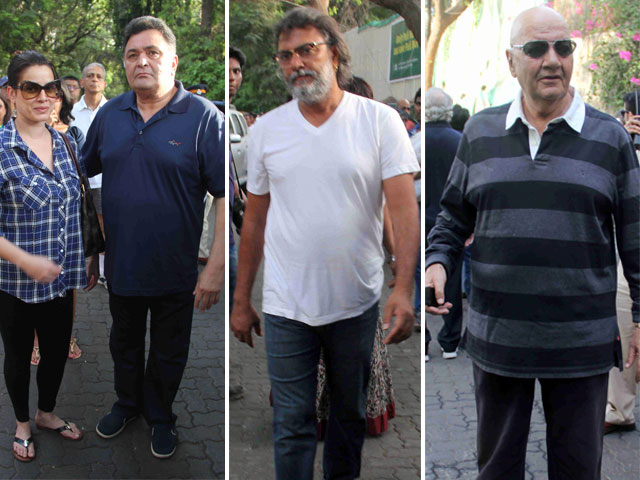 Rishi Kapoor, Other Celebs Protest Against Opening up Pali Hill to Hawkers
"IT MAKES NO SENSE FOR HAWKERS TO BE ALLOWED IN PALI HILL. THIS WILL ONLY INCONVENIENCE US. IT'S NOT A COMMERCIAL ZONE, IT'S A RESIDENTIAL ZONE", SAID RISHI KAPOOR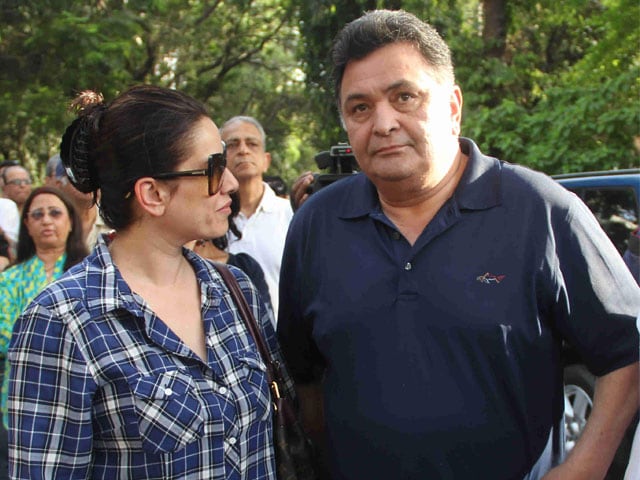 Actors Rishi Kapoor, Prem Chopra, Neelam Kothari, Emraan Hashmi, composer Vishal Dadlani, director Rakeysh Omprakash Mehra and designer Manish Malhotra were among a group of Pali Hill residents who organized a silent protest yesterday against a proposal to allow hawkers to set up shop on the pavements of their Mumbai neighbourhood.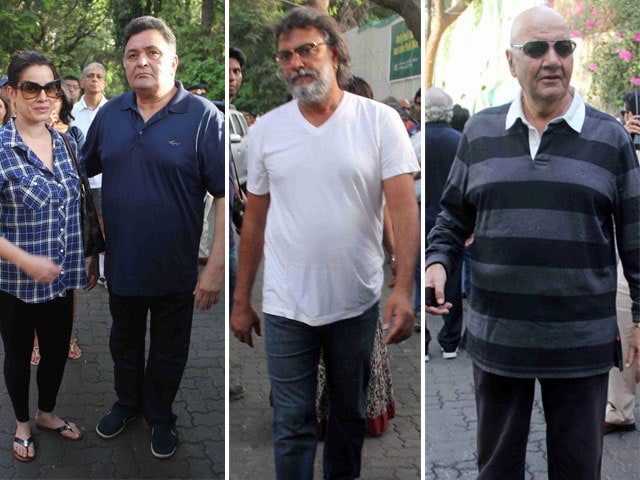 "It makes no sense for hawkers to be allowed in Pali Hill. This will only inconvenience us. There is enough traffic already, cars are parked on both sides of the road – where is the space for hawkers? It's not a commercial zone, it's a residential zone", said actor Rishi Kapoor, who lives in the lush locality with several other members of the Kapoor family in their bungalow Krishna Raj.
Composer Vishal Dadlani held up a sign that read 'Don't kill our hill.'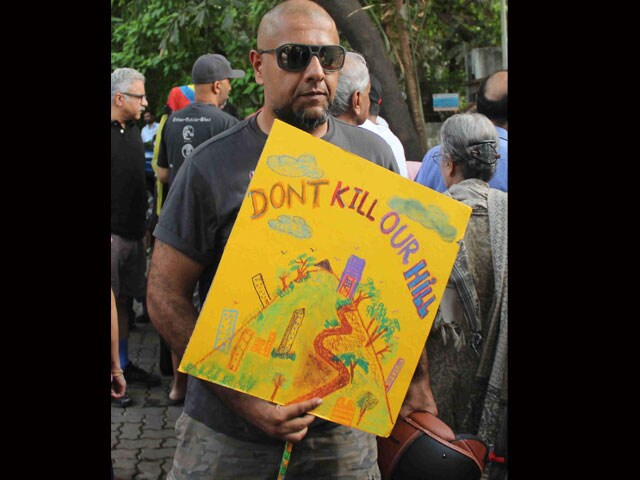 Pali Hill residents say a 16-year-old agreement with civic body Brihanmumbai Municipal Corporation or BMC designates the area as a purely residential zone and that not even digging can take place without permission from the locals. The BMC's proposal will allow 2000 hawkers to set up shop on 50 footpaths, some of which the residents say don't exist.
Residents have also voiced opposition to the proposed Mumbai Development Plan 2034 which will see roads bisecting several Pali Hill bungalows and gardens.