News & Gossip
Rishabh Pant Teaches Batting To Legendary Olympian Michael Phelps, You Can't Miss The Video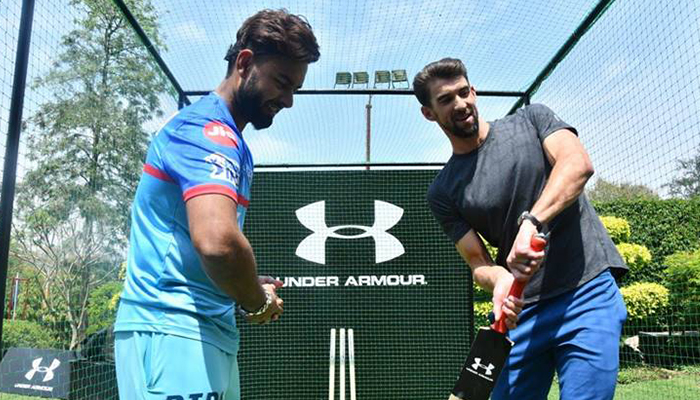 Wicketkeeper-batsman Rishabh Pant is at top of his game. His blistering 78 off just 27 balls proved too much for Mumbai Indians a few days ago. He is regarded as the next big thing in Indian cricket for all valid reasons. After all, he is all set to take place of MS Dhoni when he hangs his boots.
Rishabh has won lots of hearts with his amazing flamboyant batting styles. After impressing each and every cricket fans and critics, he has also impressed legendary swimmer Michael Phelps.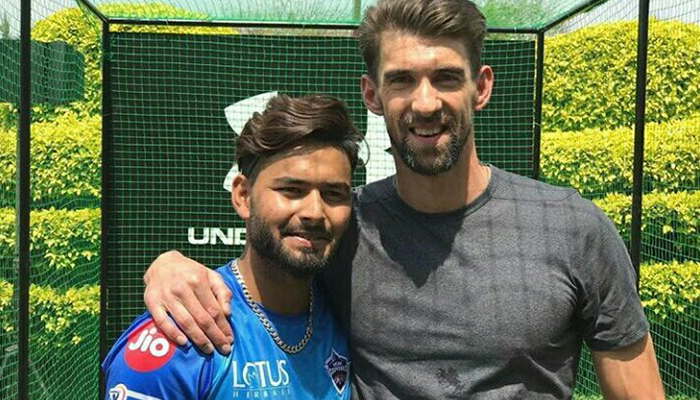 One of the most successful and decorated Olympian of all time, Michael Phelps was recently seen taking a few batting lesions from young Rishabh Pant. Yes, you read it right. The former professional swimmer who has won 23 Olympic gold medals was in India to promote a sports and fitness brand. He shared some fun moments with Rishabh Pant.
Delhi Capitals took to Instagram to share a video of Michael Phelps with Rishabh Pant in the nets. In the video, Rishabh made Phelps do the shadow practice.  Look at the video down below:
https://www.instagram.com/tv/BvgoMVrDon8/?utm_source=ig_embed
American swimmer also talked to the rest of the team members of Delhi Capitals and shook hands with them.
https://www.instagram.com/p/BvggaBojmra/?utm_source=ig_embed
Skipper Sreyash Iyer also posed with legendary Olympian.
https://www.instagram.com/p/BvgZrhLDeWM/?utm_source=ig_embed
We are pretty sure that players would have gotten some valuable tips from Michael Phelps. They have already started their IPL 2019 campaign with a bang. Let's see what they do in the coming matches.