India's tour of Australia has been making lots of headlines. There is a huge expectation from Team India, as experts and fans believe that it is the best chance for the Indian Team to win a Test series in Australia and create history.
Other than the high-intense games, this Test Series will also be known for sledging. Australian Captain Tim Paine has been the most talkative, his infamous sledging with Indian Skipper Virat Kohli was the highlight of the second test. Virat received huge criticism from Australian media and cricketers.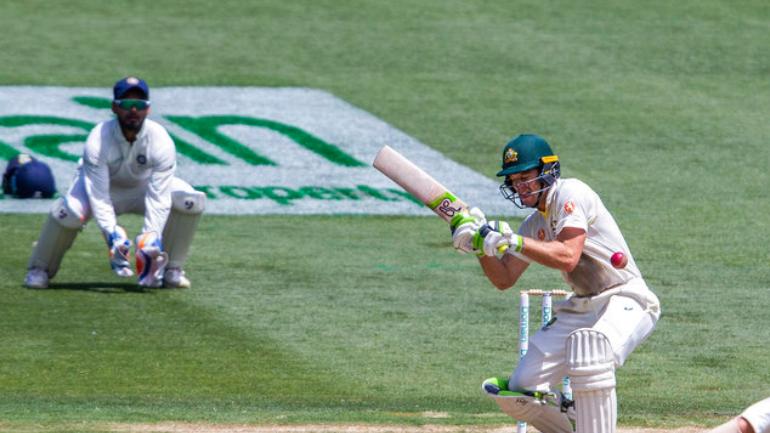 However, that didn't stop Tim Paine form sledging when India was batting in ongoing Test. He sledged Rohit Sharma in the first innings and Rishabh Pant in second innings. When India was batting yesterday, Tim Paine took a dig at Rishabh Pant as MSD is back in the squad. Check out what Tim Paine told Rishabh down below.
Tim Paine at it again 🗣️

To be fair though, Rishabh Pant would be a hit in the Big Bash League – what say @HurricanesBBL?#AUSvIND #BBL08 pic.twitter.com/vNgsShPtUP

— ESPNcricinfo (@ESPNcricinfo) December 28, 2018
Rishabh Pant is one of the youngest in Indian Team, who is also known for his flamboyant nature. He is someone who knows how to give it back to Australians and we saw same when Australia was batting. When Tim Paine came to bat, one can hear Rishabh calling him "Temporary Captain" He even told Jadeja that he doesn't need to do anything special, as Australian skipper is only good at talking.
Watch The Video:
It was Rishabh Pant's turn for some fun on the stump mic today… #AUSvIND pic.twitter.com/RS8I6kI55f

— cricket.com.au (@cricketcomau) December 29, 2018
This Is How Twitter Reacted:
Love how the aussies get triggered when someone gives them back their own medicine. Pant is 🔥🔥

— lem0n (@abiks192) December 29, 2018
Paine the guy in your school who bullies kids when he's with friends but runs towards the teacher when the bullied kid returns alone.

— LamboWalker (@LamboWalker) December 29, 2018
Both keepers talk but can't bat! Can learn a thing or two from Butler.

— Seth (@Drxchangemayte) December 29, 2018
What do you think? Tell us your thoughts in the comment section down below.