News & Gossip
Rhea's recovered chats lead towards 'Drug Conspiracy'; "Use 4 drops in tea, Let him sip it," writes associate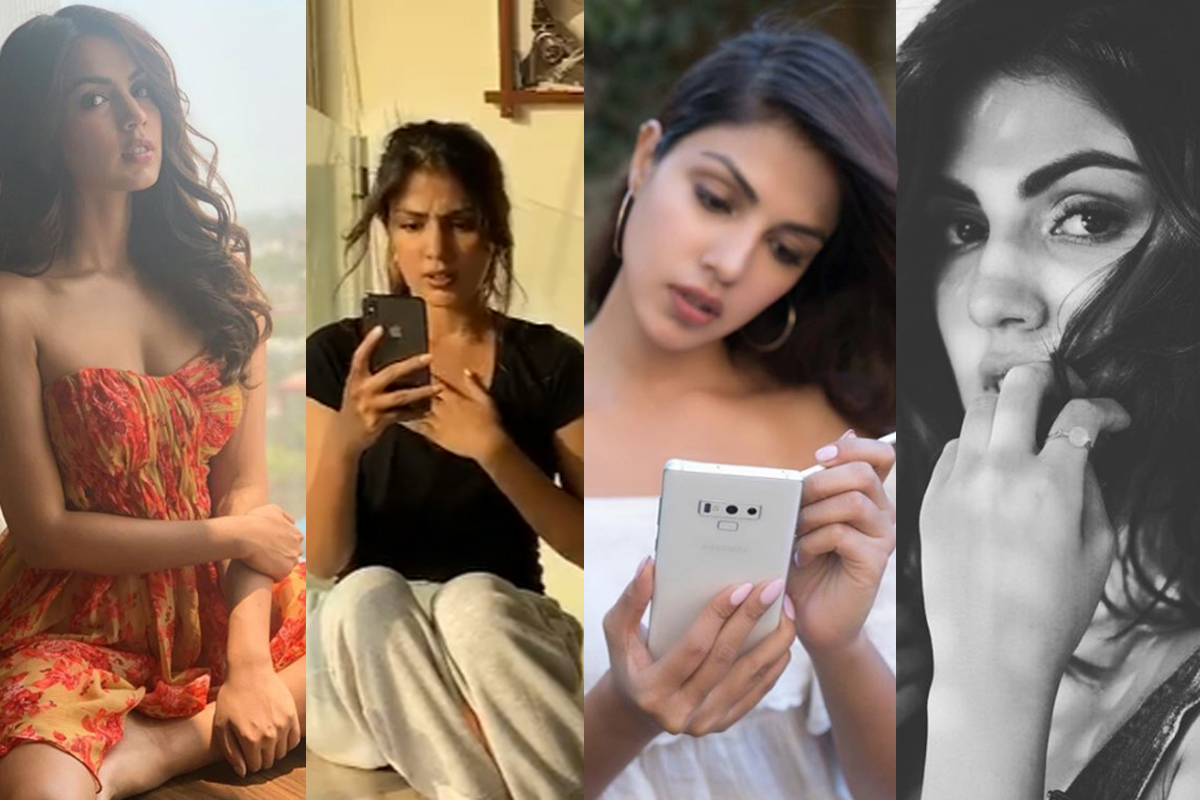 With recent groundbreaking findings made by Enforcement Directorate in Sushant Singh Rajput's alleged suicide case, his girlfriend Rhea Chakraborty now found herself in troubled waters. Reportedly, the law enforcement agency, which is investigating SSR's case under Prevention of Money Laundering case after the late actor's father KK Singh mentioned financial irregularities in his FIR with Patna Police, has recovered a deleted WhatsApp chat from the 'Jalebi' actress mobile suggesting the actress using and dealing in drugs.
Now as the latest reports suggest, that the Narcotics Control Bureau (NCB) is also going to investigate the case as ED submitted proofs that the actress used and dealt in narcotics.
According to several media news, there are so many messages exchanged between Rhea and her common friends with Sushant, talking about drugs including; MD is commonly known as Ecstasy and Molly, Hash, and more.
Amid all these conversations, one particular message that also alerted all the investigating agencies, sent by Jaya Saha to Rhea, reads, "Use 4 drops in tea, let him sip it …. Give it 30-40 mins to kick in" has created a lot of buzz as 'him' in this message is reportedly presumed as Sushant Singh Rajput by many media channels. A few messages have also been LEAKED by a media channel that reads:
–Chats between Rhea and an alleged drug dealer named Gaurav:
Message 1
"In case we speak about hard drugs, I haven't been doing too much. Tried MDMA once."
Message 2
"You have MD?"
–Chat between Rhea and Jaya Saha
Message 3
"I have asked him to coordinate with Shruti & reach it up"
Message 4
"Thank you so much" says Rhea.
"No problem bro, hope it helps," replies Jaya.
–Miranda to Rhea
Message 5
"Hi Rhea, the stuff is almost over."
–Jaya Saha to Rhea
Message 6
"Use 4 drops in tea, let him sip it …. Give it 30-40 mins to kick in."
–Miranda to Rhea
Message 7
"Should we take it from Showik's friend? But he has just hash & bud."
To unversed, earlier the director of Narcotics Control Bureau, Rakesh Asthana, who had asserted to launch a probe in Sushant's death, said, "We are also starting the investigation in Sushant Singh Rajput's death case," as per a media report. The same media report had also interviewed SSR's cook Neeraj in which he had revealed, "Before Sushant sir committed suicide, I rolled the marijuana cigarettes for him for three days which were kept in a cigarette case in a cupboard near the staircase. After Sushant sir's suicide, I saw that the marijuana cigarettes box was empty."
Meanwhile, the ED has shared these recovered WhatsApp chats of Rhea with the CBI Special Team and also to the Narcotics Control Bureau (NCB). With the NCB also taking charge of the case, they would also find out who else is involved in it, the dealers, whether Rhea was supplying drugs to any other Bollywood celebrities, and most important if she was drugging Sushant without his knowledge?
For uninitiated, the ED on August 11 had confiscated Rhea Chakraborty, her brother Showik Chakraborty and her father Indrajit Chakraborty's cell phones, and other electronic devices to investigate the money laundering matter.