News & Gossip
Rhea's bail plea hearing: Actress ' lawyer argues; Had Sushant been alive today, he would ' ve been punished '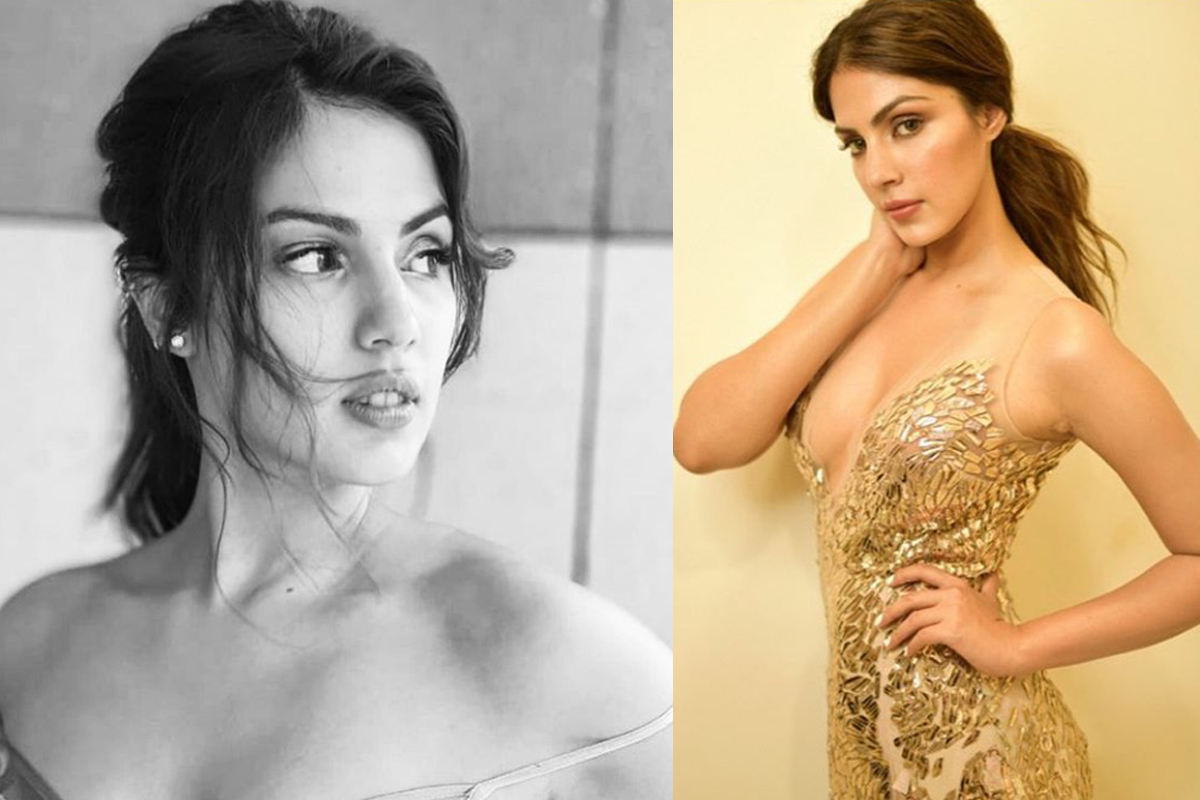 The bail plea of one of the prime accused in late actor Sushant Singh Rajput death case and his live-in partner, Rhea Chakraborty and her brother Showik Chakraborty, with 5 others including SSR's staff members, is currently being heard in Bombay High Court over the drug charges under which Narcotics Control Bureau (NCB) arrested them about three weeks ago.
The bail pleas of both the siblings were rejected twice by Magistrate and session courts of Mumbai, after which they moved to Bombay HC to apply for a fresh bail. Rhea's lawyer advocate Satish Maneshinde is representing her case and commenced the arguments for the 'Jalebi' actress and her brother claiming 'none of the accused are consumers of drugs.' The senior advocate also alleged that Sushant was doing drugs even before his client came into his life.
According to reports, advocate Satish Maneshinde argued that Sushant was the only consumer of drugs when Rhea was with him and was doing it before she came into his life. To prove his statement he even referred to late actor's co-stars Sara Ali Khan and Shraddha Kapoor, who in their statements had alleged that Sushant was consuming drugs much before 2019.
Rhea's lawyer even said, "Had Sushant Singh Rajput been alive today, he would have been punished under Section 20. Sushant would have then claimed the immunity of rehabilitation and got away with punishment for small quantities."
Meanwhile, Rhea in her bail plea had alleged a witch-hunt by the NCB at the instance of three federal agencies without any proof. The actress also alleged that the late actor not only "took advantage of those closest to him to sustain his drug habit" but he "was the only consumer of drugs and that he was directing his staff members to procure his drugs".
To note, yesterday that is on Monday, the NCB had filed an affidavit opposing bail application of Rhea Chakraborty and her brother, alleging that they bought drugs not for their own use but to procured it for Sushant, which is "a more serious offence" than consuming it.
In his written statement, NCB officer Sameer Wankhede said, "Under the Narcotic Drugs and Psychotropic Substances Act, this is the most serious crime." He also said that Rhea is also guilty of "harbouring drugs as she used her home to buy and store drugs for Sushant, said the officer, "It is clear from the statements and electronic evidence gathered by the NCB that the applicant is an active member of the drug syndicate connected with high society personalities and drug suppliers. There is sufficient evidence that she is involved in drug trafficking," the anti-drugs agency said. On September 9, the bureau had described the 28-year-old actor as an "active member of a drug syndicate".
On the other hand, in her previous bail hearing last week, Rhea had challenged NCB's jurisdiction and had said that the CBI should take over the investigation since it was mandated by the Supreme Court to probe all aspects of the case. To which, the anti-drugs agency had said asserted that it has the right to investigate the Narcotics case linked to Sushant's death.
For the unversed, on September 25 and 26, many A-listed Bollywood actresses including Rakul Preet Singh, Deepika Padukone, Shraddha Kapoor, and Sara Ali Khan were all summoned and grilled by the NCB over their involvement in alleged Bollywood drug nexus.