News & Gossip
Rhea makes shocking claims in her bail plea's; Sushant, sister Priyanka on medication since their father remarried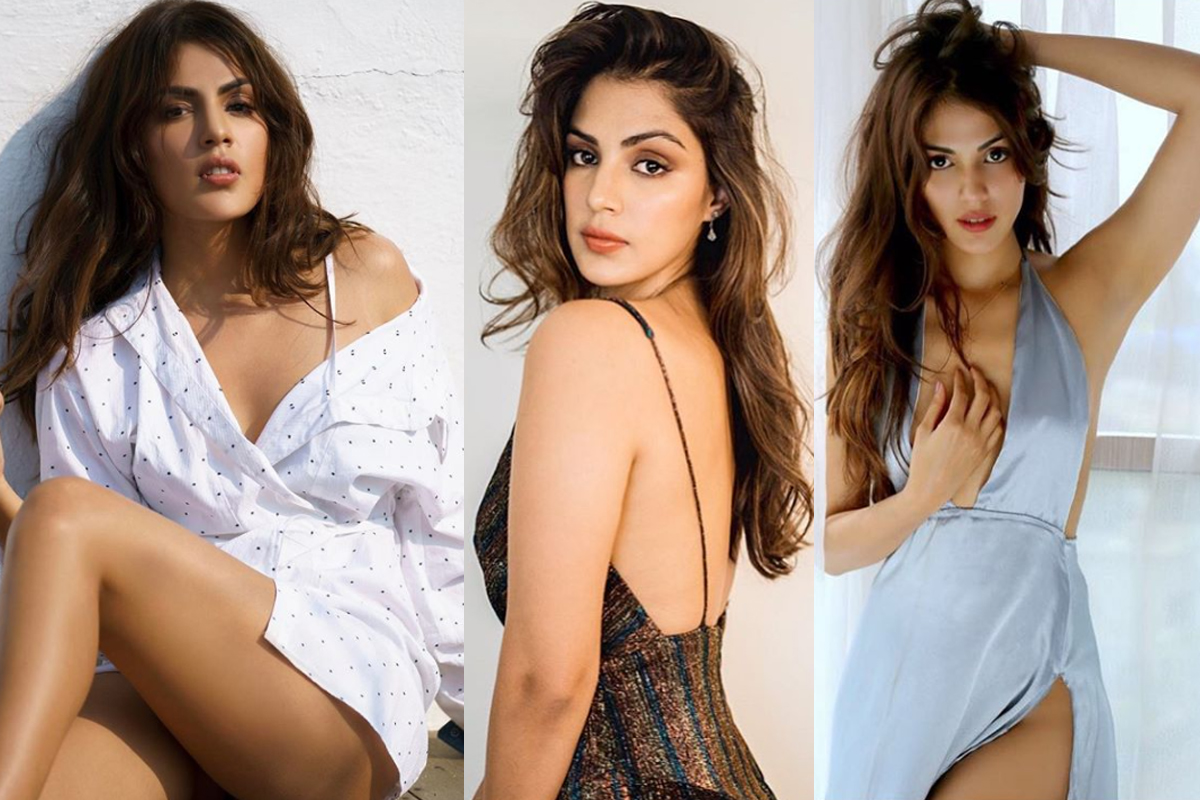 Late actor Sushant Singh Rajput's live-in partner and one of the prime accused in his death case, Rhea Chakraborty has been giving a lot of shocking information ever since she came under Narcotics Control Bureau's scanner for her alleged links in drug angle connected to 'Kedarnath' actor's alleged suicide case. The Jalebi actress, who is currently under NCB's judicial custody and was rejected bail pleas twice by a special Mumbai court, has now moved to Bombay High Court recently, applying a fresh bail plea, where she claimed that Rajput and his sister Priyanka's relationship with their father strained after the latter decided to remarry, making the two siblings seek medical help.
According to the latest reports, Rhea in her bail plea alleged that Sushant's relationship with his father Krishna Kumar Singh strained after his father remarried when he was very young, which as per the actress was the main reason why the father-son duo seldom conversed to each other. In her bail application, Rhea also alleged that SSR also suspected that his father was suffering from bipolar disorder himself, while his mother was a patient of depression, and his sister Priyanka too was on medication for the same. reason. To note, the late actor's sister, Shweta had deleted her 2011 Facebook post where she had written about her mother being a patient of chronic mental illness.
Reportedly, Rhea had also mentioned in her bail plea that Sushant was a drug addict and used her and her brother to procure drugs for himself. Her bail plea alleged, "Therefore, it is clear from the evidence collected by the investigating agencies that it was only the late Sushant Singh Rajput who was the consumer of the drugs and who was in habit of using those around him to facilitate his drug habit."
The 'Sonali Cables' actress reportedly also mentioned in her bail plea that the late actor's relationship with his family went more bitter after his sister Priyanka, under the spell of heavy drinking, misbehaved with Rhea during one night in April.
So far, Rhea's previous two bail pleas were rejected by the court citing she could tamper with evidence and alert other convicts if released. The actress is currently kept in Byculla jail and hearing of her fresh bail plea with Bombay High Court in the NDPS case has been adjourned till September 29, while her remand has been extended to October 6.