News & Gossip
Rhea lodges FIR against Sushant's sisters at Bandra Police Station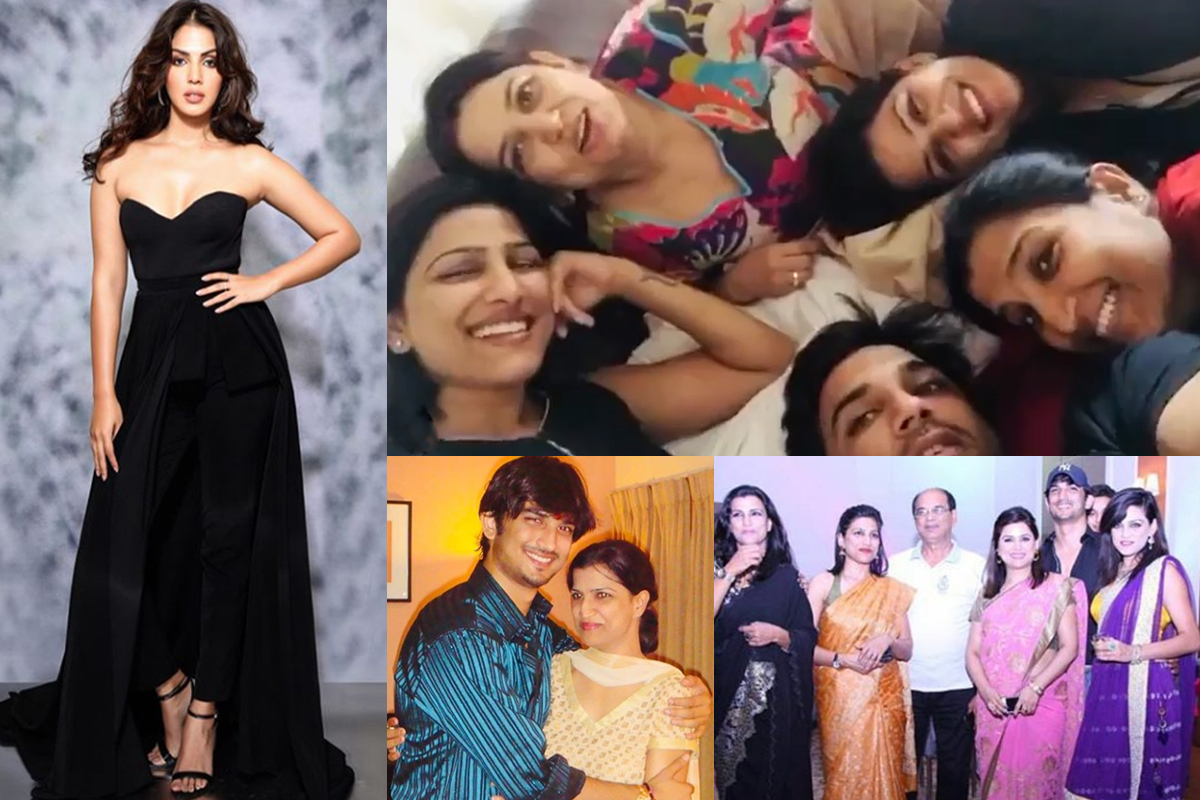 After slapping the charge for bogus medical prescription on Sushant Singh Rajput's sister Priyanka Singh, on Monday, the prime accused in the case Rhea Chakraborty on the very next day filed another complaint under 'abetment to suicide' against the late actor's sisters; Priyanka and Meetu Singh and others with the Mumbai Police.
In her FIR, Rhea has slapped charges against Sushant Singh Rajput's sisters and a doctor from Ram Manohar Lohia hospital under sections pertaining to 'cheating', 'forgery', 'abetment to suicide', among many others. In her complaint, the 'Sonali Cables' actress alleged that Sushant died within five days after consuming the medicines of this unlawful prescription. She named Priyanka Singh and Dr. Tarun Kumar of Ram Manohar Lohia Hospital for forgery. She reportedly claimed that a bogus medical prescription was made depicting Sushant Singh Rajput as an 'Out Patient Department' patient at the hospital in Delhi while the actor was in Mumbai on June 8.
The Mumbai Police have, meanwhile, registered the case against Priyanka Singh, Dr. Kumar, and Meetu Singh who was living with Rajput on June 8, the day when Rhea left the apartment. "Rhea Chakraborty has set the criminal law in motion by filing her complaint with Bandra police station. The cocktail of illegally administered medicines and drugs may have lead to SSR's suicide on June 14, 2020. His sisters need to be answerable to the investigators and God," Rhea's lawyer Satish Maneshinde said on Tuesday.
Sushant Singh Rajput's sister's lawyer, however, claimed to reporters that they will be seeking to quash the 'Fraud' FIR registered against them.
On Monday, on the day of her second round of questioning with the NCB, Rhea had reached Bandra Police Station to register a complaint against Sushant's sister Priyanka Singh and Dr. Tarun Kumar of Ram Manohar Lohia Hospital. The FIR was lodged on the basis of the alleged WhatsApp chats exchanged between the late actor and his sister Priyanka discussing medicines for mental illness, that had gone viral as SSR's family was constantly denying to know anything about Sushant's mental health. Rhea has also managed to procure a prescription of medicines for Sushant on June 8 from a doctor friend.
As per a media report, FIR filed by Rhea says, "(accused) hatched a conspiracy and obtained false prescription on the letterhead of a government hospital for a banned medicine which is annexed under the NDPS Act and administered the same without supervising doses and quantity which may result in a chronic anxiety attack and which resulted in the commission of suicide."
Furthermore, Mumbai Police spokesperson said, "As per the complaint of Rhea Chakraborty, a case has been registered at Bandra Police Station, Mumbai under sections 420, 464, 465, 466, 468, 474, 306, 120B, 34 IPC and r/w Sec 8(c), 21, 22(A), 29 of NDPS Act. In line with orders of Hon'ble Supreme Court of India, the case is duly transferred to CBI for further investigation."
In her complaint, Rhea reportedly mentioned that she did not agree with Sushant taking medicines without consulting his doctors. Which rife the tension between the two and she had to leave his home on June 8 following an argument.