News & Gossip
Rhea fills in about Sushant's belongings with her, his diary page, others|Pic Inside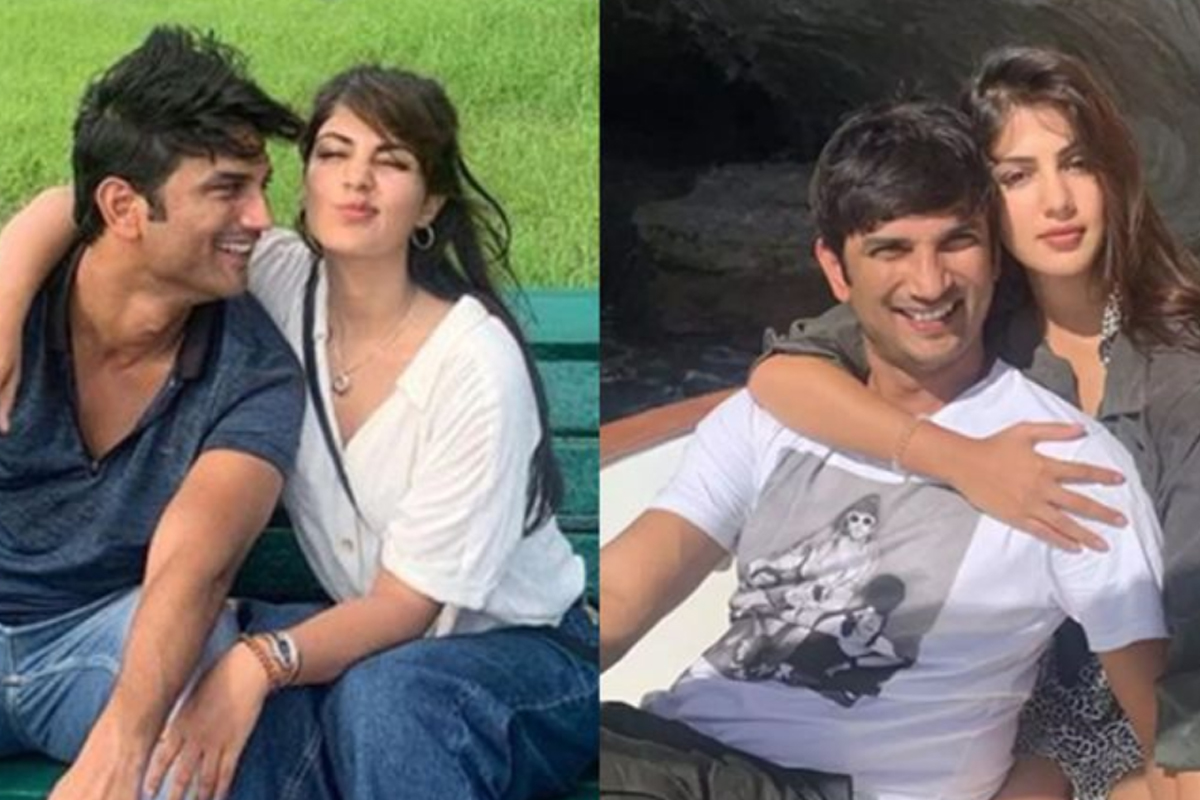 The interrogation and investigation part in Sushant Singh Rajput's alleged suicide case has picked up speed and to record, the statements of his girlfriend Rhea Chakraborty and her brother Showik Chakraborty, were summoned by the Enforcement Directorate on August 7, where the actress was grilled reportedly for long 9 hours.
Given to ED's claims, Rhea might have a lot of property in her name, but as per the 'Jalebi' actress, she has very few things of her boyfriend with her. Sharing a series of photos of the late Sushant's belonging on her Instagram account, Rhea uploaded a pic of a page from Sushant's diary and of his sipper that she has with her.
As per reports, soon after her interrogation, the actress made details of Sushant's belongings with her, public. She shared a photo of Sushant's sipper that had 'Chhichhore' written over it along with the photo of a page from his diary. The page from the late actor's diary read, "I am grateful for my life. I am grateful for Lillu in my life. I am grateful for Bebu in my life. I am grateful for Sir in my life. I am grateful for Maam in my life. I am grateful for Fudge in my life. I am grateful for all the love in my life." This note of gratitude for Rhea, her brother, her parents and his dog Fudge, was written in Sushant's hand writing.
Decrypting the note, Rhea explained that 'Bebu' is her, 'Lillu' is Showik, 'Sir' is her father, 'Ma'am' is her mom and 'Fudge' is his dog. The actress wrote, "And this is his handwriting lillu is showik , bebu is me , sir is my dad , ma'am is my mom, fudge is his dog."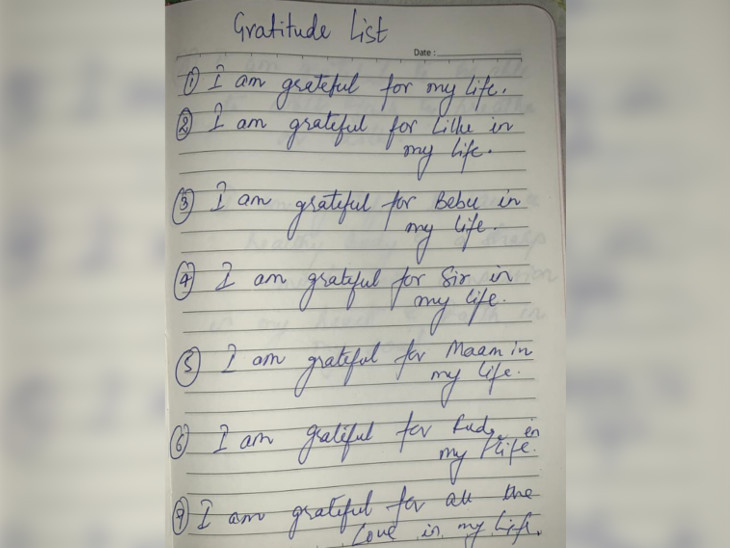 A day back, the actress was roasted by regency for around eight long hours, where she was questioned about her relationship with her boyfriend Sushant, if her family was staying with him and if the late actor authorized her to use his bank account. She was also asked details about her source of income, income tax returns, bank account details, and the details of companies owned by her.
As per ED source, where the actress did answer to many questions, she was also seen reluctant to answer other important questions and was not cooperating. To which her lawyer, Maneshinde released a statement saying, "She has been examined and her statement along with her Father and Brother have been recorded. They had all documents in their possession including IT Returns. She's always cooperated with investigations with police and ED. She's nothing to hide. In the event she's called again, she will appear at the appointed time."
Reportedly, Rhea is likely to be called again by the regency for questioning in Sushant's alleged suicide case, concerning the financial aspects of the case.