News & Gossip
Rhea Chakraborty's bail plea hearing defers as city receives heavy rainfall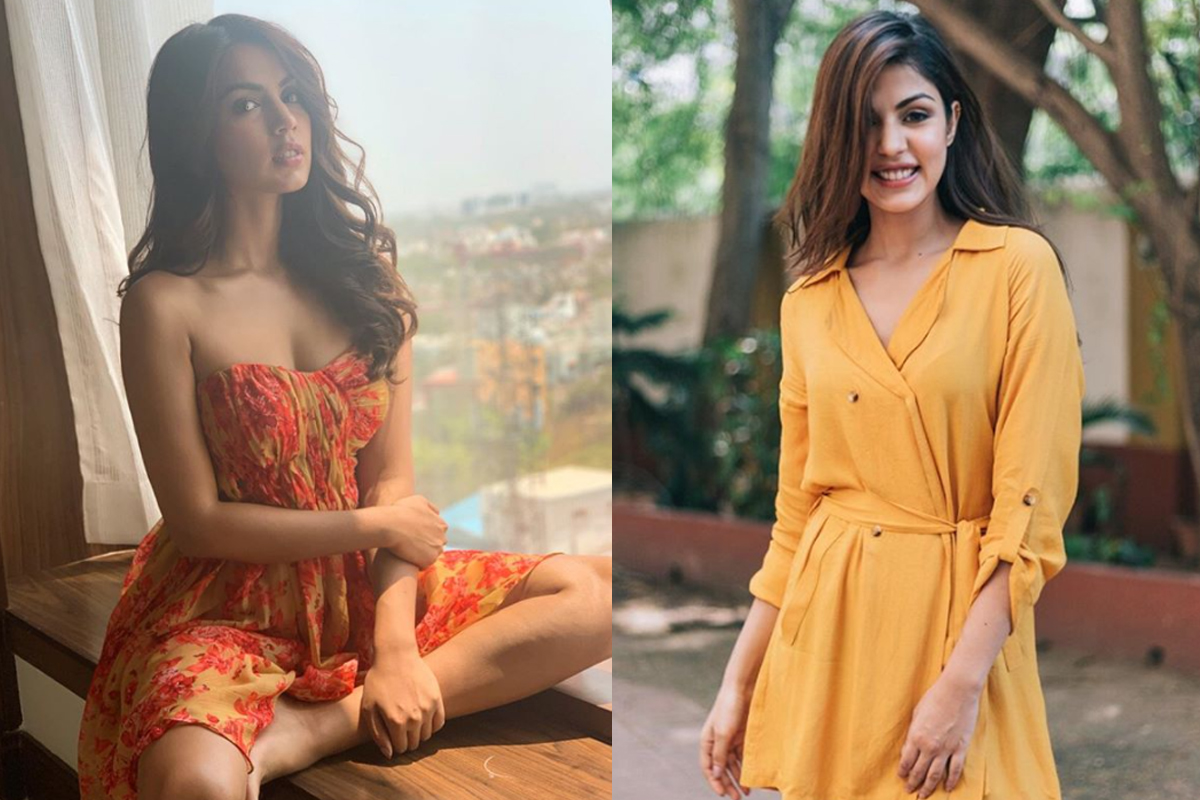 On Tuesday, the prime accused in Sushant Singh Rajput case, Rhea Chakraborty not only saw the rejection of her bail plea by the Bombay High Court but also an extension to her judicial custody till October 6 by an NDPS court as she was arrested by Narcotics Control Bureau on September 8 under several drug charges. As Rhea and her brother Showik Chakraborty both are under NCB custody and have till now been thrice denied bail, their lawyer Satish Maneshinde once again applied for their bail, on Tuesday, which was to be heard today but as per recent updated due to heavy rainfall in the Mumbai city and water-logging, the Bombay HC has deferred the hearing to tomorrow that is on Sept 24, declaring today a holiday.
Releasing a statement over the same, Rhea's lawyer Satish Maneshinde stated, "Bombay High Court Chief Justice has declared a holiday today for HC, after severe waterlogging in the city. Today's board to be taken up tomorrow."
Till now, Rhea's name had first time came into drug involvement when Enforcement Directorate investigating the money laundering angle seized her digital devices and recovered a deleted WhatsApp chat suggesting doing and dealing in illegal substances. The late actor's case then roped in NCB which launched its probe in the drug angle and after questioning the 'Jalebi' actress extensively for 3 days in a row they arrested her and demanded 14-days judicial custody by the court. Rhea's remand was to end yesterday that is on September 22 but an NDPS Court extended her judicial custody till October 16. While the. Actress had also filed for a bail same day which was to be heard today but due to heavy rainfall will now be addressed on September 24.
Reportedly, he ended his life after hanging himself at his Bandra residence. After it was declared to be a suicide, the late actor's parents suspected to be a homicide and hence, filed an FIR on his girlfriend Rhea Chakraborty under various sections. However, after a lot of fighting, the case was then transferred to CBI and then it was taken over by ED as well as NCB. But as the three federal agencies were unfolding the truth one by one, the case was getting murkier. Amidst all this, the latest update in Sushant Singh Rajput's death case, Rhea Chakraborty and brother Showik Chakraborty's bail application will be heard tomorrow by the High court. Rhea's lawyer
Meanwhile, as NCB was investigating the drug angle in Sushant Singh Rajput's case, a few names of actors from the Bollywood Industry came out, and reportedly, the federal agency is investigating it. Reportedly, the late actor's talent manager, Jaya Saha who has been grilled a couple of times by NCB has admitted that she arranged CBD oil for SSR and others.