News & Gossip
Rhea's travel history from Aug 2019-Feb 2020 out; Roamed 5 countries in six months!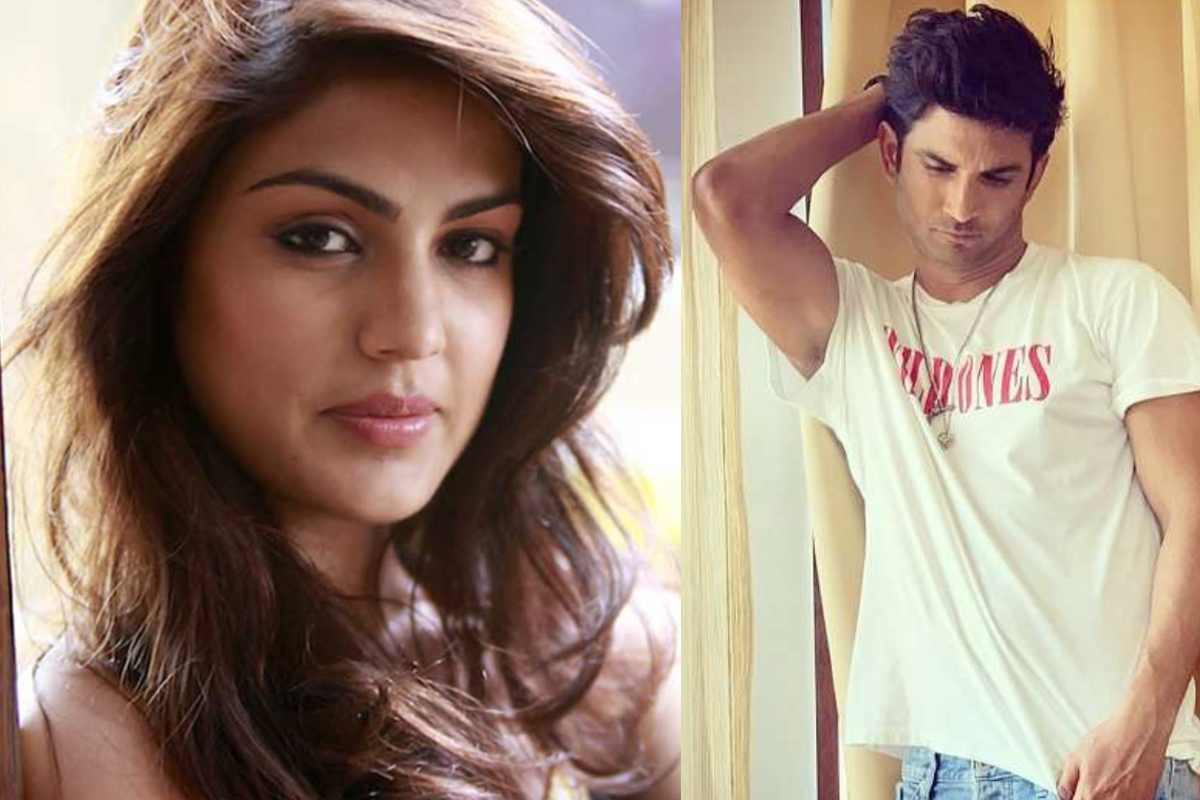 From the very first day, Rhea has been alleged of having fun on her boyfriend, Sushant Singh Rajput's expenses. It was even mentioned in late actor's father's FIR that the 'Jalebi' actress was using his son for money and that not only her but Rhea's family also used him for money.
If rumours are to be believed, Rhea and her brother Showik Chakraborty were all enjoying 5-star hotel stays, air travel and foreign tours all financed by Sushant. It was also in various reports that post meeting Sushant, Rhea's spending pattern have changed a lot, with her income going low, her spending habits were shooting lengthy bills. And now when Rhea's travel details are out it has given us some interesting facts about her tours.
As per reports based on August 2019 to February 2020, Rhea Chakraborty's has travelled domestic as well as foreign destinations like;  Maharashtra, Goa, France, Austria, UAE & Switzerland. Where her UAE trip raised many eyebrows for Rhea not being accompanied by Sushant on her Dubai visit, their Europe trip is reportedly a very crucial vacation for the investigating agencies as after this tour only Sushant was witnessed to have been "changed" and "disturbed".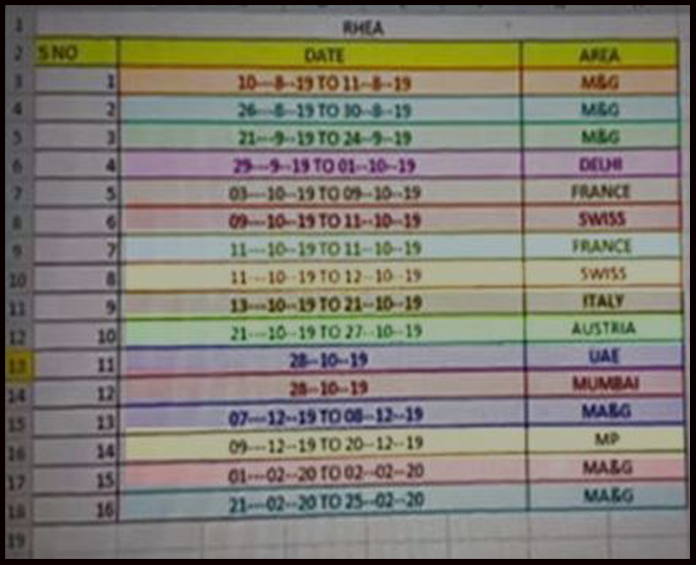 As it has been claimed by Sushant's cook and many others, that they had witnessed some behavioral change in Sushant after Rhea's and Sushant's Europe trip. As per Rhea, it was when they were holidaying in Florence, Italy, that she had first experienced Sushant's mental illness. She said that painting in his 600-years-old heritage hotel room had disturbed him. In that alleged painting, Saturn was devouring his own children, which had shook the late actor. Sushant reportedly started chanting some mantras and was looking disturbed and shaken. Sushant, later upon being asked explained his horrid experience, saying he could see the characters in the painting but was not able to describe that.
To note, Sushant Singh Rajput had a curious mind and liking for art and science. His interest in the life, after life and galaxies, stars could be seen in his diary where he had mentioned about all his dreams and desires. The dead body of the actor was found at his Bandra apartment, on June 14.