News & Gossip
Rhea Chakraborty took drugs from Sara Ali Khan? Both have common 'Peddler'!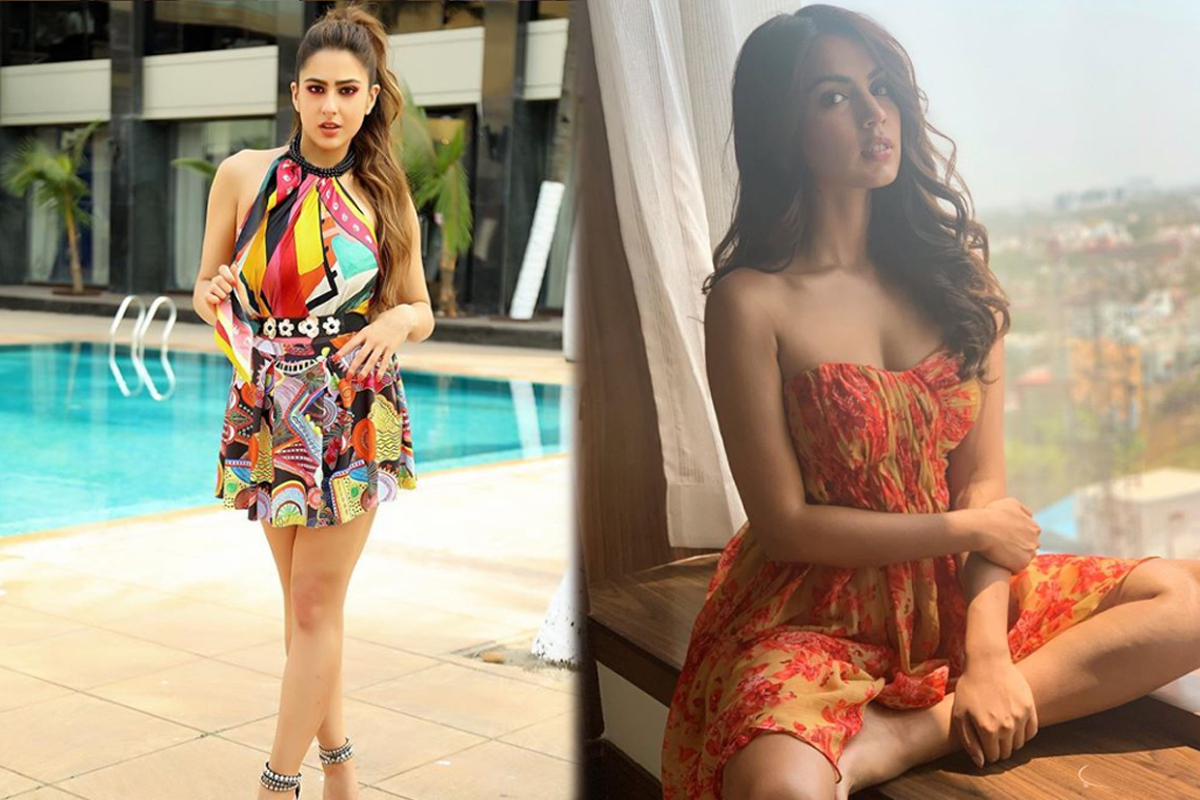 Ever since Narcotics Control Bureau took actress Rhea Chakraborty in its custody, many celebrity names cropped up in the drug angle linked to Sushant Singh Rajput's alleged suicide case. As the latest reports suggest Rhea gave 15 Bollywood celebrities name to the NCB officials during her interrogation, many reports alleged that the actress had also confessed doing drugs with the late actor and Sara.
Now, when NCB is reported to send summon to 'Kedarnath' actress Sara Ali Khan for questioning, another report revealed that Sara and Rhea used to take drugs from each other and even had a common drug peddler.
According to the report, a source has claimed that during the lockdown, Rhea used to take drugs from Sara as the latter had her high profile private peddler who used to supply drugs to her. Now reports of them taking drugs from some common peddlers are also making rounds who have also been arrested by the central narcotics agency. After Sara's name came out on social media platforms in link to drug angle, pictures of Sara along with Rhea, post their workout sessions also went viral that surely hinted at the bond the 'Jalebi' actress was sharing with the 'Simba' actresses. Meanwhile, many reports also claim to have accessed digital evidence from the late actor's girlfriend Rhea's residence showing Sara and her indulging in "common interests" marijuana and other kinds of drugs.
Furthermore, apart from Sara, the names of Rakul Preet Singh and designer Simone Khambatta have also emerged in this drug case. Several reports suggest, where Rhea initially denied consuming drugs but accepted to only procure it. Later she had confessed doing drugs with Sara and Sushant Singh Rajput along with many others. NCB could now possibly send summon to all the celebs on the bases of Rhea's statement.
Meanwhile, now the viral chat dated March 16, 2020 reveals Rhea and Simone in conversation on drugs and the content of the chats shows the 'Jalebi' actress, who is in Bhubaneshwar, texting Simone, "Best weed ever."
For the uninitiated, Rhea is currently in 14-day NCB custody and has been denied bail two times by Mumbai Session Court after she was arrested on September 8 in drug-probe linked to SSR's death case. A 5-member NCB team is reportedly investigating the Bollywood drug nexus and after Rhea's statement, nearly 25 Bollywood celebs along with many dug peddlers have come under NCB scanner.