News & Gossip
Anand had planned THIS Surprise for Sonam's b ' day when they started dating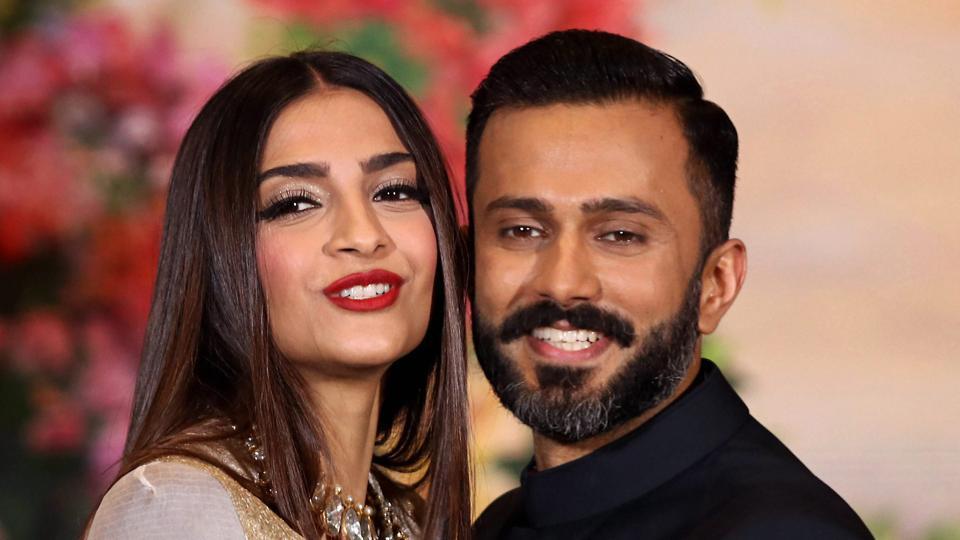 The newly-wed bride of Bollywood, Sonam Kapoor is currently on the cloud 9 as her movie Veere Di Wedding has crossed 50 crores in the very first week of its release! The actress now has a bigger bash coming to her as she celebrates her 33rd Birthday, her first one post getting married! Here's Sonam revealing what beau, Anand Ahuja had planned for her birthday when the two were dating!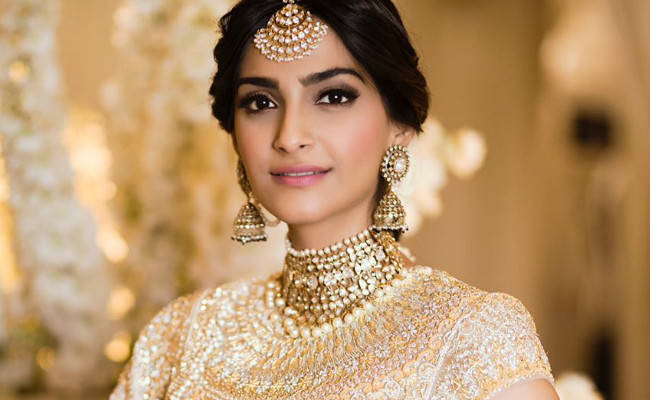 Here's what Veere Di Wedding actress, Sonam Kapoor says about catching up with the new phase in life and more!
You are turning 33 this year…
"Ya, it's good na? Honestly, age is just a number. I don't believe in shaming someone for their age because it is ridiculous and it only means you are smarter, wiser and have actually lived your life, which is anyway a tough thing (smiles). I'm happy that I'm surviving and thriving."
How have you changed as a person over the years?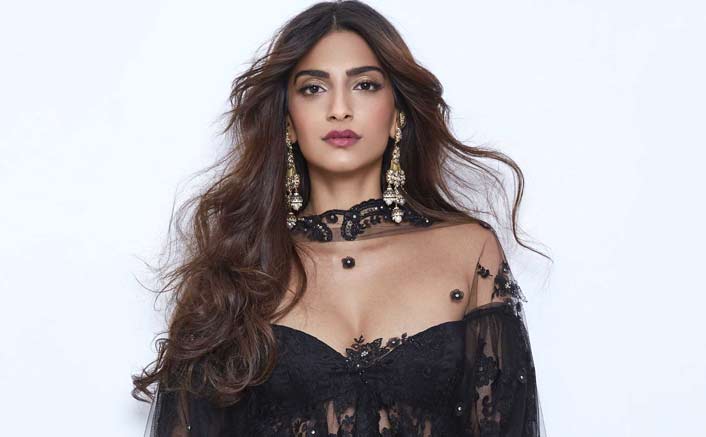 Sonam Kapoor said, "I don't think I have changed, but I have evolved. Salman (Khan), however, keeps calling me a child."
With VDW doing well at the box office, you must be quite happy?
"The best thing is that it has got a repeat audience. Not only young girls, but women in their 30s, 40s and 50s are also liking it. Even men are saying good things about VDW. It was meant to be a film for everyone."
Do you feel vindicated?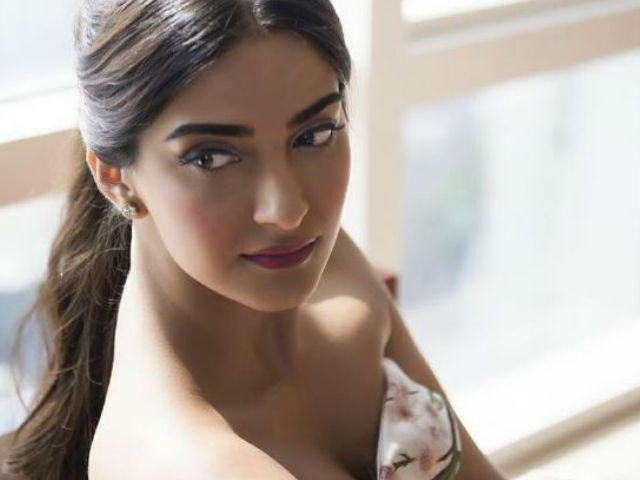 "India is ready for such films now. There was so much hatred online after we released the trailer. But it was a small part of the population, so it didn't matter. People thought it won't do well, but it has had a good opening, so there's a change for sure. I hope this alters the way the industry perceives women and we can have commercial films featuring only actresses, like Hollywood does. I wish more money is invested into these kind of films and actresses are given more respect. So many women from the industry congratulated me."
At one point, everyone said Sonam should do better movies than just being a cover girl…
Sonam Kapoor said, "But everyone wants to be a cover girl! I love being one. After a certain point, your choices are a reflection of what your beliefs are. When I came into this industry, I was really naive and young. I was completely protected by my parents and given a lot of love. I was never pushed to be chalu. When you are naive, people see that because there's so much competition here. I've done enough silly things when I was younger. I went through a lot of insecurities in the first five years. I was a soft target and didn't have that persecution complex. But I thought there was genuinely something wrong with me and I needed to change myself. I still think I'm not good at anything. This feeling might never change, but I guess that also makes you a better actor."
So, you've never been affected by your stardom?
"No. I feel it's quite stupid when you do that. Because you never know what will happen next. Your life keeps changing every Friday. You can't take it so seriously."
What has been your fondest birthday memory?
https://www.instagram.com/p/BioHk0LnXXX/?utm_source=ig_embed
"I value birthdays a lot and I expect my friends to be there with lots of gifts! I have had amazing memories. When I had started dating Anand — I had met him for just two months, he had planned a surprise for me. He had flown down to Mumbai and booked a restaurant. Nobody knew we were dating that time, so I didn't know how he pulled off everything. I had never met somebody in my life who would do this for me. It was really sweet and special. I'm a vegetarian, so he planned the whole menu accordingly, played some of the songs that I love and gave me a handwritten card as well as some flowers. I don't know many boys who write cards. Anand is one of them.", said Sonam Kapoor.
Did that seal the deal for you with him?
"Actually, it was sealed the first day I met him. It was three years ago when I was doing Prem Ratan Dhan Payo."
What have been your fondest birthday gifts?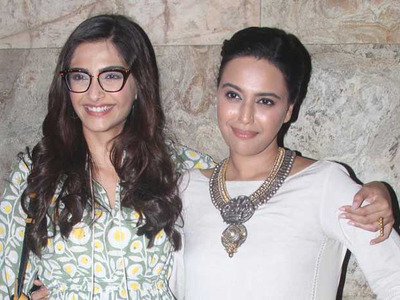 "Swara (Bhasker) had given me a children's razai which had posters of all the books that I loved as a kid. Khalid (Mohamed) uncle knows I love art, so he keeps giving me little things. He cares about me and I love him to death. It comes from a place of so much love."
What's that one thing you didn't know last year and you know now?
"That it's very easy to work with girls. VDW has been my most fun film till date. Kareena (Kapoor Khan), Swara and Shikha (Talsania) are not complicated at all."
One thing you wish to know before you turn 34…
"How married life will be, because it's just been a month since I tied the knot and people are already asking me too many questions about it."
But what would you still say about life post marriage?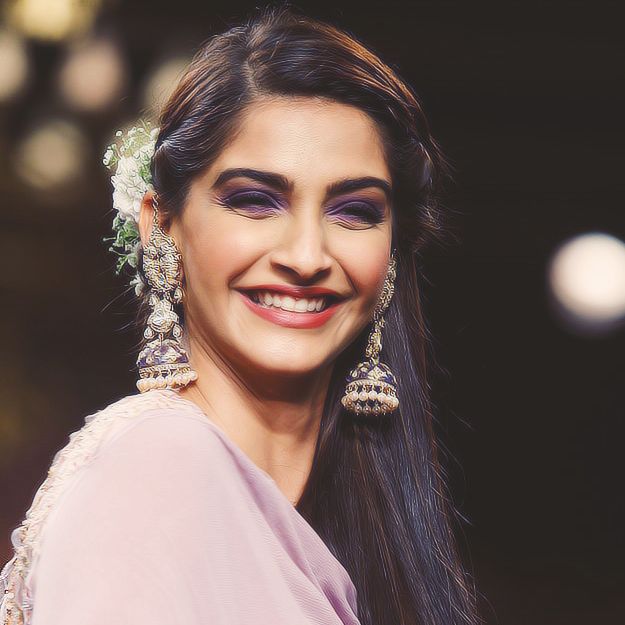 "There's a sense of support because you know there's someone who loves you unconditionally. And you have to settle down with your best friend."
How difficult is it today for men and women to believe in the institution of marriage?
"It depends upon each person, whether you want to get married or not or be in a live-in relationship; whether you like boys, girls or both, it's a personal choice. Nobody should exert pressure on you to do anything according to their wishes. I wanted to get married only after I met Anand. Before that, I didn't believe in the institution of marriage."
Well, Happy 33rd to the Veere Di Wedding actress, Sonam Kapoor!
Stay tuned for more updates! Do write your suggestions to us in the comment section below!