Bollywood
Respect that I'm sharing this with you: Ranbir clears to media why he's mum on Alia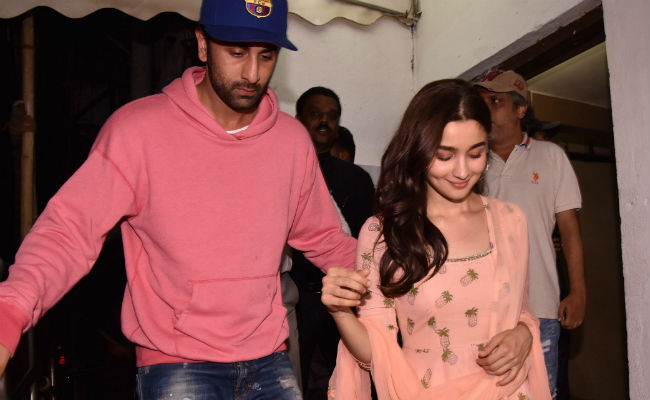 Rabir Kapoor is currently breaking many box office records with his recently released film 'Sanju', asked media to respect his privacy. After he admitted being in relationship with Alia Bhatt, his relationship became talk of the town. People wanna know every detail of their life.
Putting end to all speculations, Ranbir recently cleared the air by giving a valid reason why he was silent over his relationship with Alia for a long time.
"I only talk when I'm promoting a film. But if I'm in a relationship at that point and someone asks me, of course, I'll address it. Sometimes, you and your partner decide not to talk about it and sometimes you're okay because there's nothing to be shy about or hide. Of course, we don't want to make a mockery of it and make it a reality show, but just to put things in perspective and that this is happening – respect my privacy and respect the fact that I'm sharing this with you,"said Ranbir.
He added, "She's a mighty force. At that age, the kind of films she's done. Just a few days back, I was doing a scene with them and it was such a rare opportunity for me as an actor to see these two different kinds of actors – Amitabh Bachchan, the greatest of all, and Alia Bhatt, the potential great of all time. Words fall short to understand where her experience has come from, how she's so spontaneous and colourful. I see that she's extremely disciplined, but extremely blessed and talented also."
Media stalks Ranbir and Alia wherever they go. They keep a tab on their every moment. Earlier he asked media to give some space because his relationship with Alia is very much new and it need space to grow.
Stay tuned with us for more Bollywood news and updates.