News & Gossip
Renuka Shahane Says Alok Nath Is A Totally Different Person Once He Is Drunk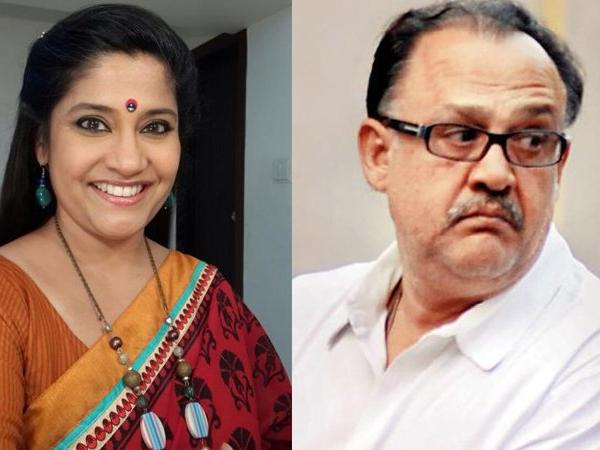 Bollywood actor Alok Nath, who is known for playing the supporting roles of sanskari dad is currently on the receiving end for lots of criticism ever since Vinta Nanda accused him of sexually harassing her twice. Not only Vinta, but even Sandhya Mridul has also accused him of sexual harassment.
Another woman also narrated her horrific experience when she revealed that Alok Nath stripped naked in front of her when they were working on Hum Saath Saath Hain. She also alleges that he stopped her when she tried to get out of the room that left her traumatized and shocked.
Now, Renuka Shahane who played her daughter-in-law in Hum Aapke Hain Kaun says that she is happy that she didn't have to shoot any outdoor sequence with him. She further admitted that she didn't have any problem with him but she was aware of his behaviors. She heard that Alok Nath has two sides of personalities one without drunk and other after his drink.
Shahane said that Alok Nath becomes a totally different person when he is drunk and his Dr. Jekyll and Mr. Hyde personalities were well-known amongst the people he has worked with. She further added that she heard several stories of his misbehavior and sexual harassment but Vinta Nanda's claimed left her shocked. She hopes that many other will come out in open.