News & Gossip
Relief for Rhea as Bombay HC drops 'financing', 'harbouring' of drugs charges!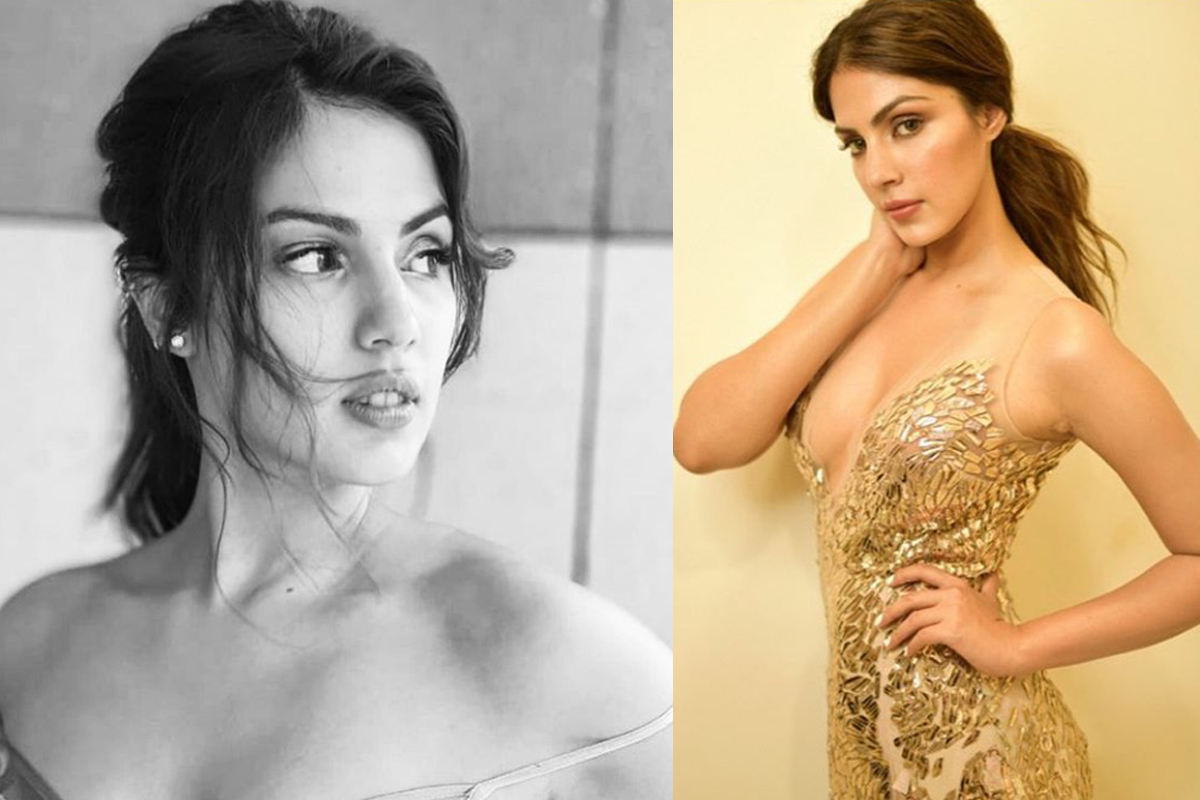 It all started with Rhea Chakraborty's seized mobile phone with Enforcement Directorate, when agency's forensic team recovered a deleted WhatsApp chat in conversation about some illegal substances with her talent manager Jaya Saha, who was instructing the actress to reportedly give CBD oil to Sushant Singh Rajput. These chats raised suspicion and soon Narcotics Control Bureau was roped in to investigate this newly founded drug angle in late actor Sushant death case. But now after extensive investigation by three federal agencies, many charges against the prime accused Rhea have been droped including charges of 'financing' or 'harbouring' of drugs in her bail order dismissed by Bombay High Court and Rhea has also been granted bail today, after a special NDPS court had extended her judicial custody till October 20, on Tuesday only.
The NCB had arrested Rhea Chakraborty on September 9 on the charges of procuring drugs, while her brother Showik on September 4, after carrying out raid at his house. The actress had even confessed of procuring drugs for late actor and later had reportedly also admitted to have consumed it in front of the NCB officials, later, the NCB officials had accused 'Jalebi' actress of being an "active member of a drug syndicate". However, as per recent developments, the court in its verdict today squashed accusations made by the anti-drug agency and stated that 'she was not a part of a chain of drug dealers'.
Some of the main points made by the Bombay High Court judge in Rhea's bail hearing today:
– "I am unable to agree with the submission that giving money to another for consuming drugs would mean encouraging such a habit and would mean "financing" or "harbouring" as envisaged under Section 27A of the NDPS Act. (law on financing drugs, directly or indirectly)."
– "The investigation did not reveal any recovery of any commercial amount of drugs either from Rhea Chakraborty or from the house of Sushant Singh Rajput. There is nothing at this stage to show that (Rhea) had committed any offence involving commercial quantity of contraband."
– "I am satisfied that there are reasonable grounds for believing that the Applicant is not guilty of any offence punishable under Sections 19, 24 or 27A or any other offence involving commercial quantity."
– "There are no other criminal antecedents against her. She is not part of the chain of drug dealers. She has not forwarded the drugs allegedly procured by her to somebody else to earn monetary other benefits. Since she has no criminal antecedents, there are reasonable grounds for believing that she is not likely to commit any offence while on bail."
– "There is no basis for the worry that Rhea Chakraborty can alert other witnesses or destroy evidence. Noting that the bureau did not seek her custody, the judge said that meant they are satisfied with her interrogation and she had cooperated in that investigation."
– "The learned ASG had argued that celebrities and role models should be treated harshly so that it sets an example for the young generation and they do not get encouraged to commit such offences. I do not agree. Everybody is equal before law. No celebrity or role model enjoys any special privilege before the Court of law. Similarly, such a person also does not incur any special liability when he faces law in the Courts. Each case will have to be decided on its own merits irrespective of the status of the accused."
Meanwhile, All India Institute of Medical Sciences (AIIMS) conclusive report, that rules out murder theories and calls it a suicide case, are also reportedly in tune with CBI's findings in Sushant's death case. The forensic audit of late actor's bank account also don't suggest any major financial transaction to Rhea's bank account, hence, rules out the fact that the actress could have pushed him to suicide for financial gain. However, Rhea is still a suspect as Rajput's father KK Singh's FIR accuses her of 'abetment of suicide', thus, CBI will reportedly look into "any role played by Chakraborty, professional rivalry and nepotism in Bollywood; effect of drug abuse and Rajput's mental health."
So far, Rhea Chakraborty has been granted bail by the Bombay High Court on Wednesday with SSR's house manager Samuel Miranda and house help Dipesh Sawant but bail plea of her brother Showik Chakraborty and a drug peddler Abdel Basit Parihar were rejected by the HC, hence, both the suspects will continue to stay in custody until it ends on October 20.