News & Gossip
Rayudu Takes A Bat From Virat Kohli Every Year, Even If It Comes With Gaali, Here Is Why!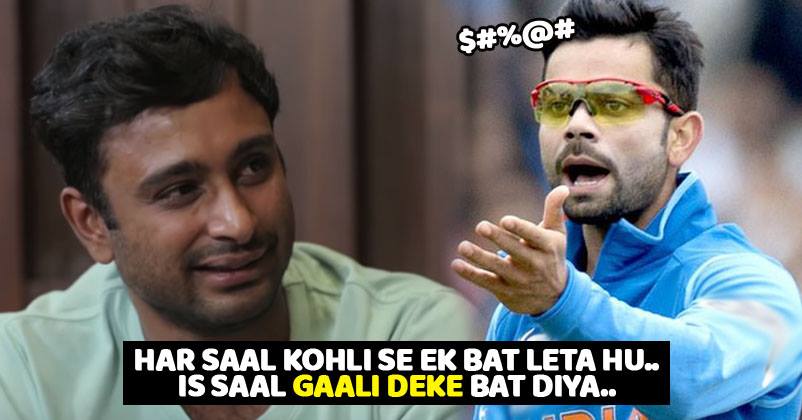 One of the biggest cricketing extravaganzas, Indian Premier League aka IPL 2018 got over just this Sunday. Chennai Super Kings became champion after beating Sunrisers Hyderabad. One of the main player, who has helped CSK in their journey to the championship, is none other than Ambati Rayudu. He was in form of his life in this IPL season.
After playing for Mumbai Indians for last eight seasons, Rayudu was released from the team owing to his poor form in IPL 2017. Therefore, he was bought by CSK at Rs. 2.2 Crore, who has proved much more than his worth. The Mumbai cricketer has scored 602 runs in 16 innings with a century and three half-centuries.
If we look at the way Rayudu has performed, we wonder what this yellow jersey has done to him. He seemed a totally different player in this year's IPL. Just to compare how great IPL 2018 was for Ambati Rayudu, he has never scored more than 400 runs in eight seasons he played for MI, he scored 602 runs in one season when he played for CSK. Not only that, he has hit 34 sixes in the tournament securing the third spot in the list of maximum sixes hit by a cricketer.
Recently, Ambati Rayudu appeared on a chat show titled 'Quick Heal Bhajji Blast show' hosted by his fellow teammate Harbhajan Singh. During the chat, Bhajji asked Rayudu about his lucky charm.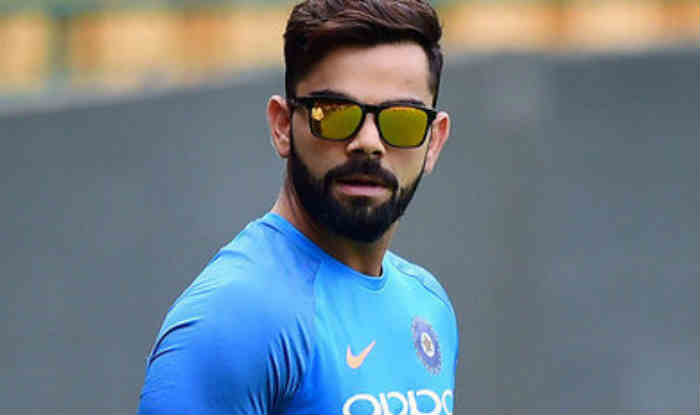 To which Rayudu revealed that he borrows a bat from Indian Skipper Virat Kohli every year. Even Virat knows that the bat given by him is the lucky charm for Rayudu.
In his words,
"Har saal ek bat leta hu Virat (Kohli) se, usko bhi maloom ho gaya ki tashan hai. Is saal to gaali deke diya hai." (I borrow a bat from Virat every year. Now even he knows the secret. This time around he gave me a bat after a lot of banter.)"
Watch The Video 3: 14 Onwards
Rayudu has one more lucky charm he didn't talk about. Nevertheless, after seeing the great form of Rayudu, we are nothing but certain that he'll win more games for India in the upcoming tour of England.
What do you think? Tell us your thoughts in the comment section down below.