News & Gossip
Ranveer Singh ' s Gully Boy Style Response To Will Smith Appreciating His Performance Is Epic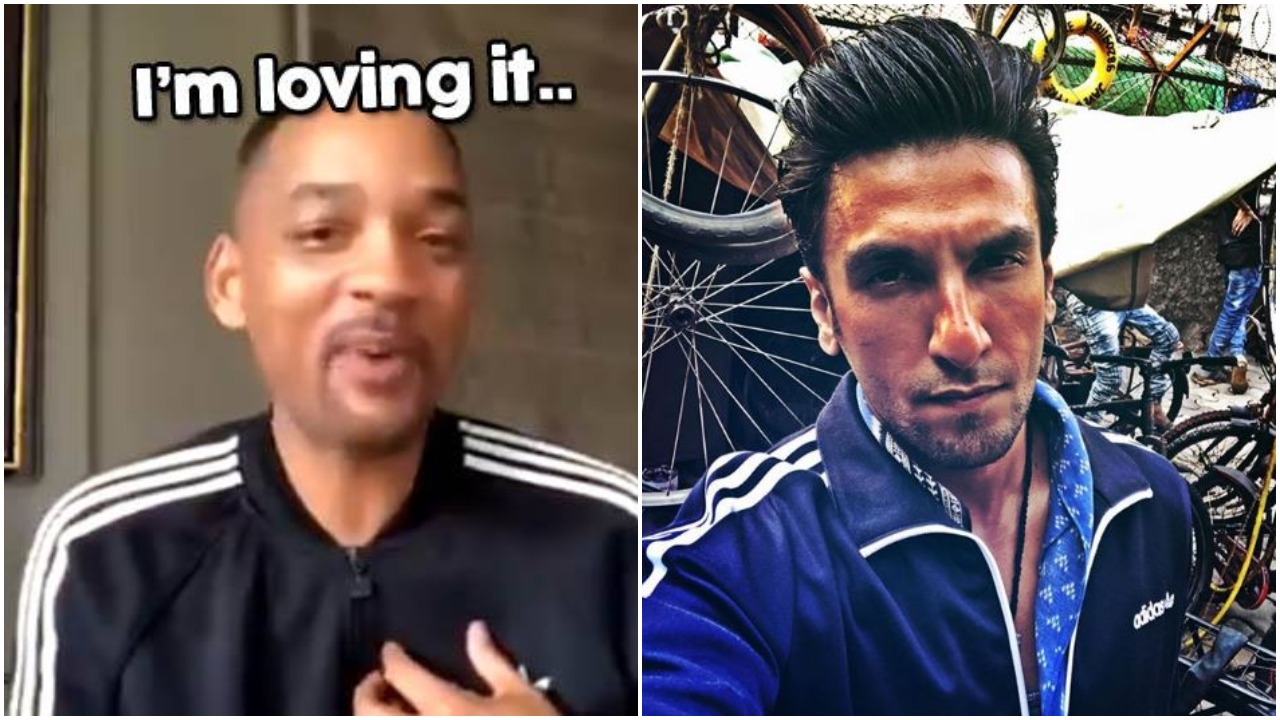 Zoya Akhtar's directorial Gully Boy Starring Ranveer Singh and Ali Bhatt in the lead roles, is getting lots of appreciations and love from fans and critics alike. The movie is also doing phenomenal business at the box office. The movie revolves around a rapper who hails from a slum in Mumbai.
As you may know that Ranveer shares a great rapport with Hollywood star Will Smith, who is blown away with his performance in Gully Boy.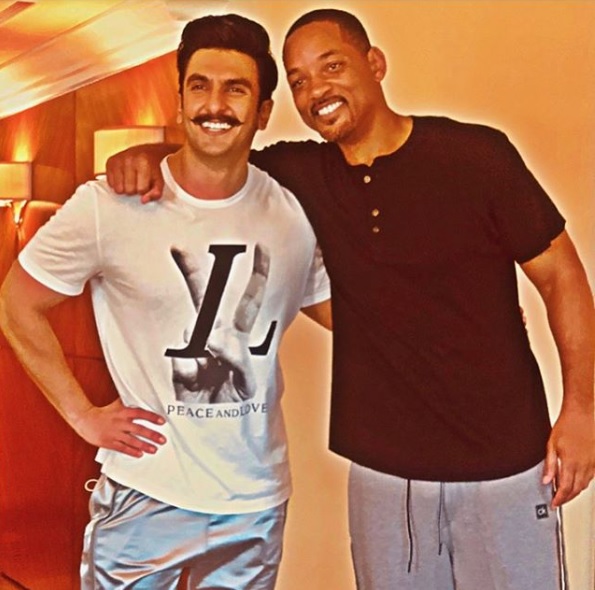 Recently, Will took to Instagram stories to shower praise on Ranveer Singh. In the video, he can be heard saying that he liked Ranveer's work and the old school hip-hop. On top of that, he even shared clips of chartbuster track "Apna Time Aayega" from the movie.
Watch The Video:
https://twitter.com/RanveerSinghtbt/status/1096594729062539264
Now, Ranveer Singh also shared an Instagram story thanking Hollywood stars for his kind words. Thanking Will Smith, Simmba actor wrote, "Shoutout from the original rapper slash actor – BIG WILLY! RESPECT"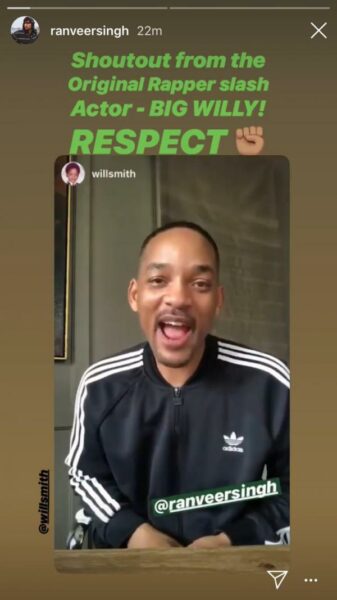 He further thanked him in Gully Boy style, as he wrote, "SALAAM TUMKO BADE BHAI! BOHT HARD (Salute to you big brother)."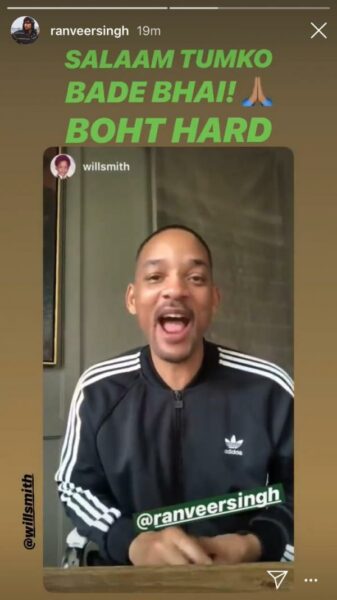 Ranveer Singh met Will Smith when he was in Mumbai for a movie promotion in last October. Gully Boy has proved a path-breaking film for Ranveer, as it is getting huge appreciation from everyone. The underdog story is being loved by millions of people in the world.