News & Gossip
Ranveer Singh Said He Was Not Rich While Growing Up, Got Trolled Brutally!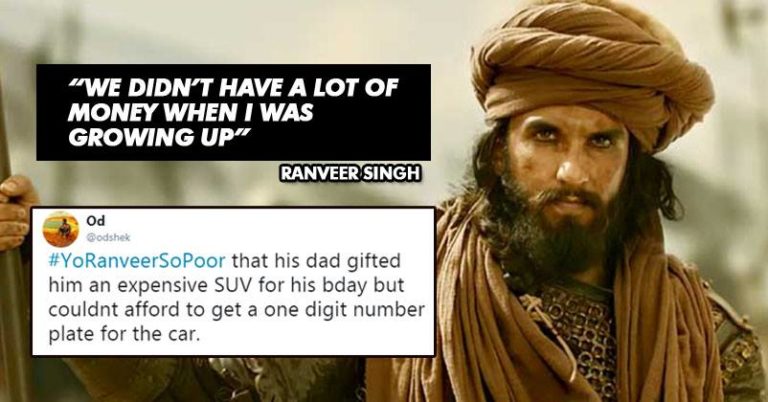 Ranveer Singh is inarguably one of the most popular and finest young actors in Bollywood. The actor enjoys a huge fan following all over the world, all thanks to his diverse work. The success of Padmaavat has taken him to a whole new level.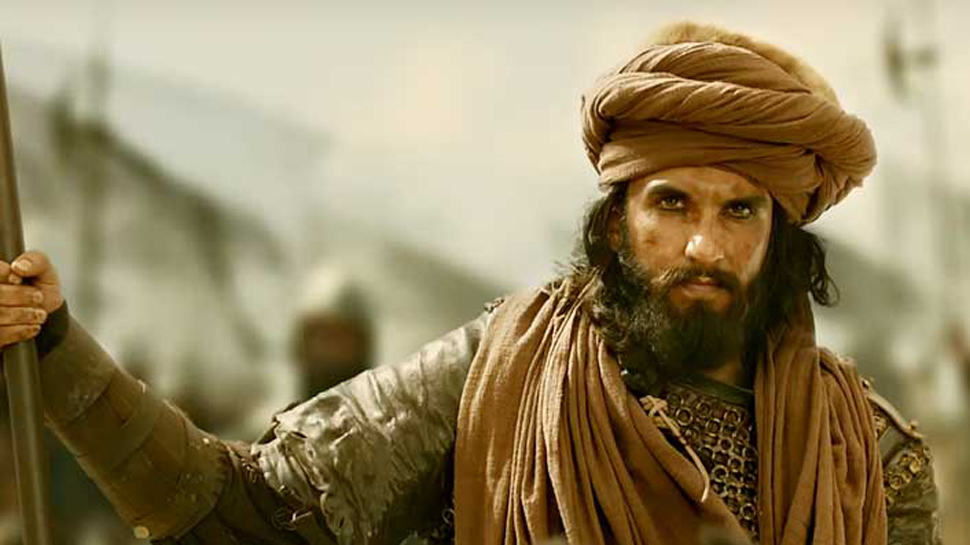 Ranveer is currently basking the success of Padmaavat, where he played ruthless Alauddin Khilji. His portrayal of Khilji has won over millions of fans as well as critics. However, the actor has landed in controversy due to his recent interview. In the interview, he said that his family was not very rich while growing up. He further added that his family had to save lots of money for their big summer holiday abroad.
He said,
"We didn't have a lot of money when I was growing up. So my parents would save up and save up for that one big summer holiday abroad; I remember going to Indonesia, Singapore, Italy, but most often it was the US–we had a lot of family there. And December was always Goa with my grandparents."
His statement has created a huge debate among the social media users. People found his statement very funny and started trolling him mercilessly. People started trending Ranveer Singh with the hashtag '#YoRanveerSoPoor'.
This Is How Twitter Reacted:
1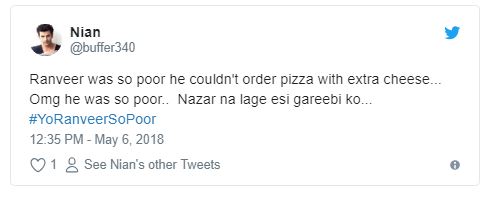 2

3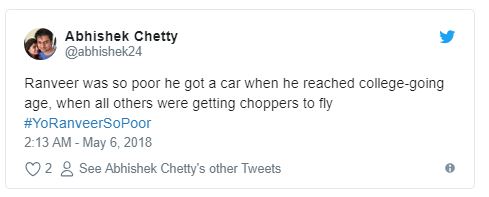 4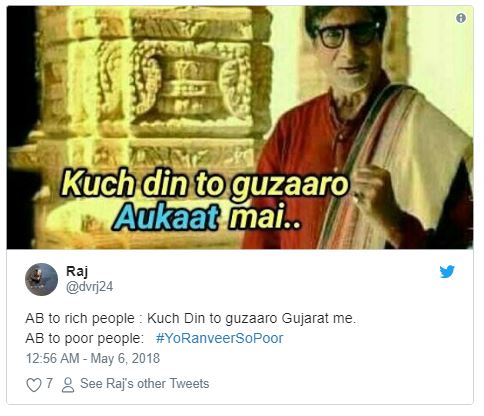 5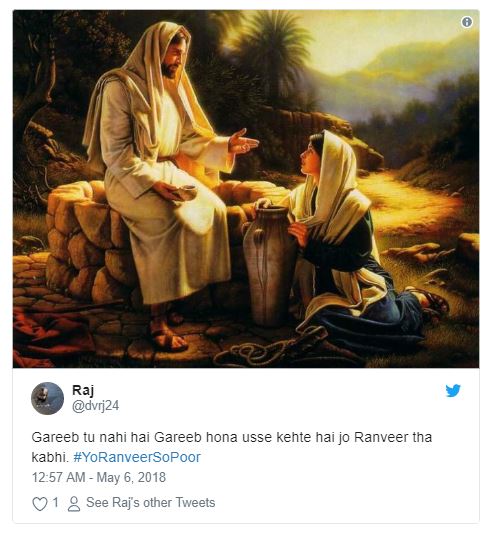 6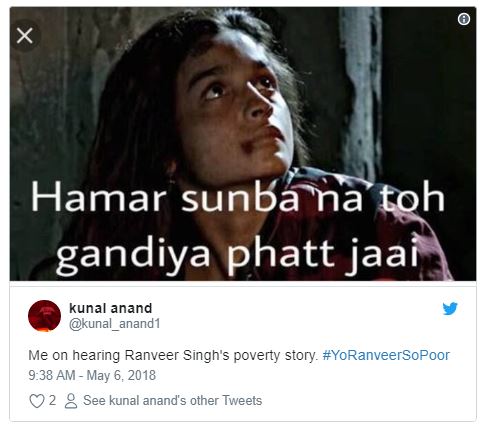 7

8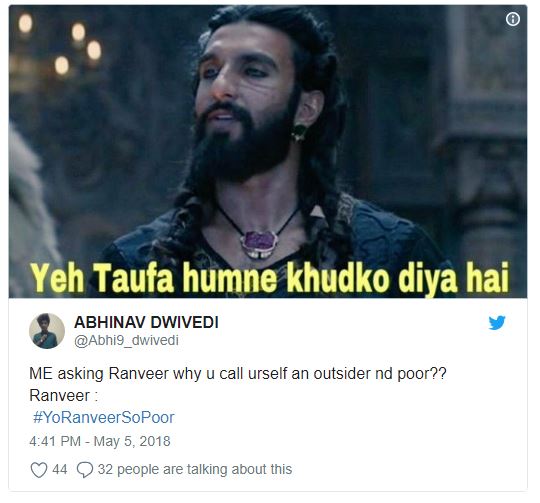 9

10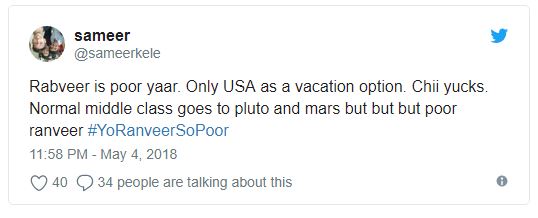 11

What do you think about Ranveer Singh's statement? Tell us your thoughts in the comment section down below. Stay tuned to Filmymantra.com for more viral stories.