News & Gossip
Ranbir Kapoor Wants To Do A Film Like 'Karan Arjun' With Ranveer Singh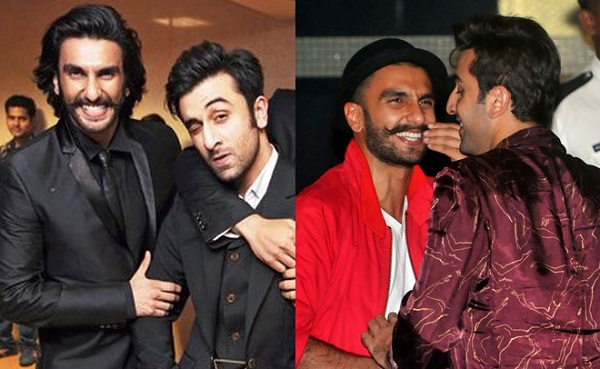 Earlier we reported that, in a conversation with Rajeeva Masand, Ranbir Kapoor expressed his love for his new girlfriend-Alia Bhatt saying that she is the best thing ever happened to him. In the same interview Ranbir Kapoor expressed that he want to do a film like SRK-Salman starer 'Karan Arjun' with Ranveer Singh.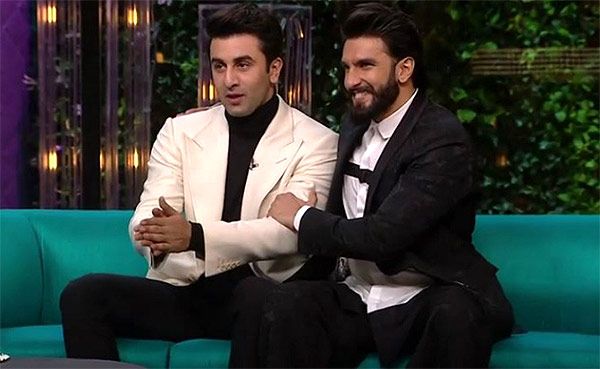 In interaction with Rajeev Masand, when Ranbir was asked what is stopping him from doing a film with Ranveer, actor expressed that he is a big fan of Ranveer Singh. He went up on praising Ranveer's work in Padmaavat. Actor was quoted saying-
"To cast two actors who have their own sensibilities is very hard because both have to like the material. It can't be a project. But I really want to work with him because I am also a really big fan of his. I thought he was spectacular in Padmaavat and every film that he's done, every ad film he has done he stands out, his energy stands out. His talent speaks so much."
Actor further added that he want to do film like 'Karan Arjun' or 'Andaaz Apna Apna' with Ranveer.
"So I want to do a film with him but it just has to be the right film. You know it could be something like Karan Arjun, Andaz Apna Apna or Deewar…it could be anything of that genre but it has to be something that we both connect to and like."
Earlier Ranbir Kapoor and Ranveer Singh appeared together at Bollywood's top chat show- 'Koffee With Karan'. They not just shared the couch but enjoyed each other's company too on the show. Audience can sense it that there is no bad blood between two though Ranveer's current girlfriend happens to be Ranbir's ex-girlfriend.
On work front, Ranbir is busy promoting his upcoming film 'Sanju' whereas Ranveer Singh will be seen in Zoya Akhtar's Gully Boy opposite Alia Bhatt. Also his look from 'Simbaa' has surfaced on internet.
Stay tuned with us for more Bollywood news and gossips.