News & Gossip
Ranbir Kapoor Says Bombay Velvet's Johnny is Far Removed From His Real Self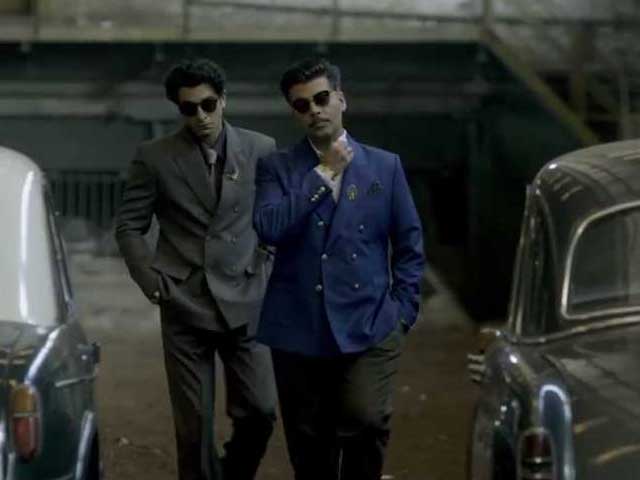 Ranbir Kapoor Says Bombay Velvet's Johnny is Far Removed From His Real Self
"JOHNNY IS A VERY INTENSE AND ANGRY PERSON," SAYS RANBIR
A throwback to Bombay in the swinging '60s, the story of a street fighter and a jazz singer bringing back the old world charm – this is filmmaker Anurag Kashyap's Bombay Velvet. Actor Ranbir Kapoor steps into the action role, playing boxer Johnny Balraj in the film.
Talking about his role, the actor says "My character is very aggressive, very intense. It's a crime drama set in Bombay of the '50s and '60s, a fictitious love story set against real life events. Johnny is very intense and an angry person. It's a nice way to channelize emotions that I am not and play people so far removed from my own self in characters like these. I am fortunate that Anurag gave me the opportunity."
Ranbir, who delivered the disastrous film Besharam with Anurag's brother Abhinav in 2013, says, "We aspire to make a good film but every movie has its own fate."
On working with the two brothers, Ranbir says, "One makes larger than life entertaining films while the other makes these real life gritty dramas. In Abhinav's films, the hero sings and dances, while in Anurag's films, the hero doesn't sing and dance. But they are both very hardworking and have an individual style of story-telling."
Filmmaker Karan Johar makes his acting debut, putting the bad into 'being bad' and Anurag Kashyap, on directing a fellow filmmaker, says, "Karan never once came on the sets as a director. He came as a filmmaker."
Bombay Velvet, based on Prof Gyan Prakash's Bombay Fables, had been in the news for unanticipated delays.
Anurag says it was bound to happen and when they had initially brought forward its release, he knew it was not possible. "Now is the right time for the film," he says.
Ranbir adds, "We want to give a good product and are working towards that effort."
Anushka Sharma, who has a had successful stint from PK to NH10 , will be seen playing the role of a jazz singer named Rosie in the film.