News & Gossip
Ranbir Kapoor Got Hilariously Trolled For Saying Alia Makes Water Tastes Like Sherbet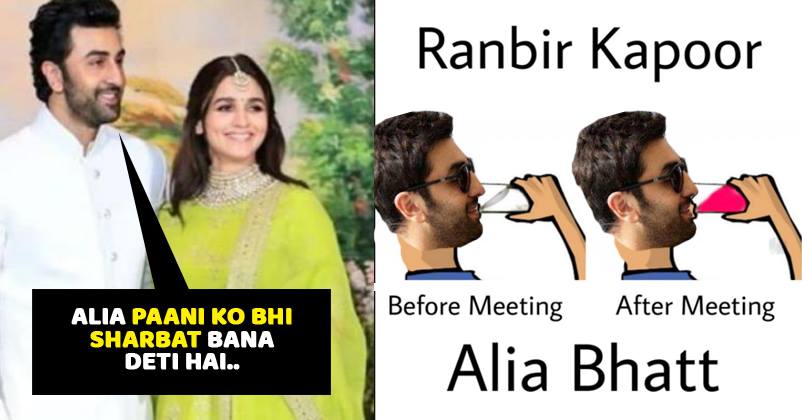 The alleged romance of Ranbir Kapoor and Alia Bhatt is the most talked about topic in the entertainment media. The rumours of them dating each other have been floating around for quite some time. They have been snapped together multiple times. The news of Rishi Kapoor and Neetu Kapoor expressed their liking for Alia added fuel to the speculations.
Alia Bhatt and Ranbir Kapoor also attended Sonam Kapoor and Anand Ahuja's wedding reception together. They looked stunning and adorable at the same time. Amidst all the speculations, Alia Bhatt has been silent and never reacted to these rumours.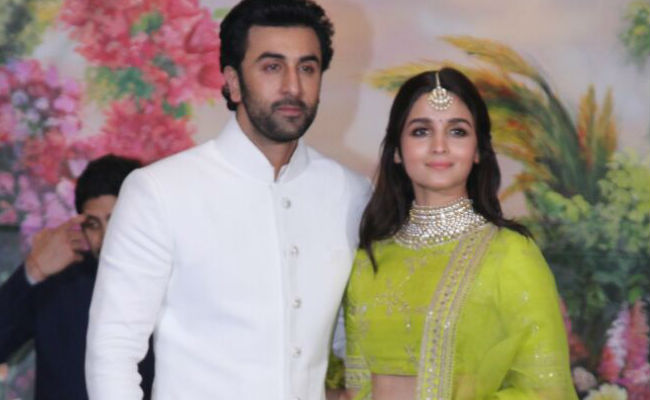 On the other hand, Ranbir Kapoor has been raving about his romantic life and his excitement. Recently, he gave an interview with Anupama Chopra where he talked about his love life. Spilling some beans, Sanju actor said,
"Falling in love is the greatest thing in the world, the greatest feeling in the world. When you fall in love, everything is great, even water tastes like sherbet. You feel great."
When asked about how love affects his work, Ranbir said,
"It does to me as a human being. That's who I am. If I feel good about myself, the day, waking up in the morning and going to work, it's because life is great and love makes life great."
This interview has gotten the attention of Twitterati. They simply can't get over with Ranbir's water tastes like Sherbat statement. They are coming up with some hilarious memes and jokes. These tweets are seriously funny. We bring you some of the best Tweets about the same?
Ranbir Kapoor be like pic.twitter.com/wtLtbJcrT8

— Karan Talwar (@BollywoodGandu) June 21, 2018
Congratulations Ranbir Kapoor and Alia Bhatt. pic.twitter.com/BMt3prYSrt

— Godman Chikna (@Madan_Chikna) June 21, 2018
You remember! pic.twitter.com/ef73EZMRG7

— Sagar (@sagarcasm) June 21, 2018
Shikanji + RaGa = Coca Cola

Paani + Alia = Sherbat

— Dr. Gill 2.0 (@ikpsgill1) June 21, 2018
Ranbir: After falling in love with Alia, even water tastes like Sharbat.

Bisleri: It is not love. You must be having our Himalayan packaged drinking water.

— Vishcomical (@vishcomical) June 21, 2018
https://twitter.com/HarshJani19/status/1009819061457506304
https://twitter.com/niquotein/status/1009717119485792257
#RanbirKapoor pic.twitter.com/KbOQbz6ohD

— d (@ambertonic_) June 21, 2018
Ranbir – After falling in love with Alia the water tastes like Sherbat .

Hema malini – tumne kent ro ka pani piya hoga .. kyuki kent ro pani ko tasty aur meetha banata hai.

— BING (@ya_jhakaas) June 22, 2018
https://twitter.com/hrithikiitd/status/1009716705164029953
What do you think of the same? Tell us your thoughts in the comment section down below. Stay tuned to this space for more viral stories.