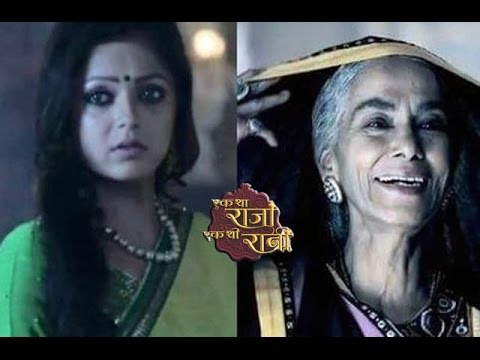 Ranaji to find out Badi Rani Maa's truth
Well, exposing Badi Rani Maa is tough because she is in good books of Ranaji. Yes, Ranaji respects her greatly. What's more, he has neither any idea about her evil doings nor about any of her plans that she has been masterminding over the years. So, it is obvious Ranaji won't believe Gayatri even if she exposes Badi Rani Maa – until of course she has a solid proof against her. Before that all her attempts would turn futile. In addition, widen distance between her and Ranaji which is precisely Badi Rani Maa's plan.
We all know how Swarnlekha and Gayatri bond together so well. Perhaps Swarnlekha might give enough clues to Gayatri that might help her to get enough evidence against Badi Rani Maa. These clues can even expose Kunwarji and Badi Rani Maa all at once helping not just Gayatri but also Swarnlekha.
In the coming episodes, Gayatri will try to prove Badi Rani Maa's malicious manipulative side to Ranaji (Siddhant Karnick) for which she will stage her own death.
This cruel step of Gayatri will lead to reveal Badi Rani Maa's true face in front of Ranaji. Â The angry prince would then banish Badi Rani Maa from the kingdom.