News & Gossip
Raksha Bandhan: Sushant's sister's emotional note is heart-wrenching | Read Here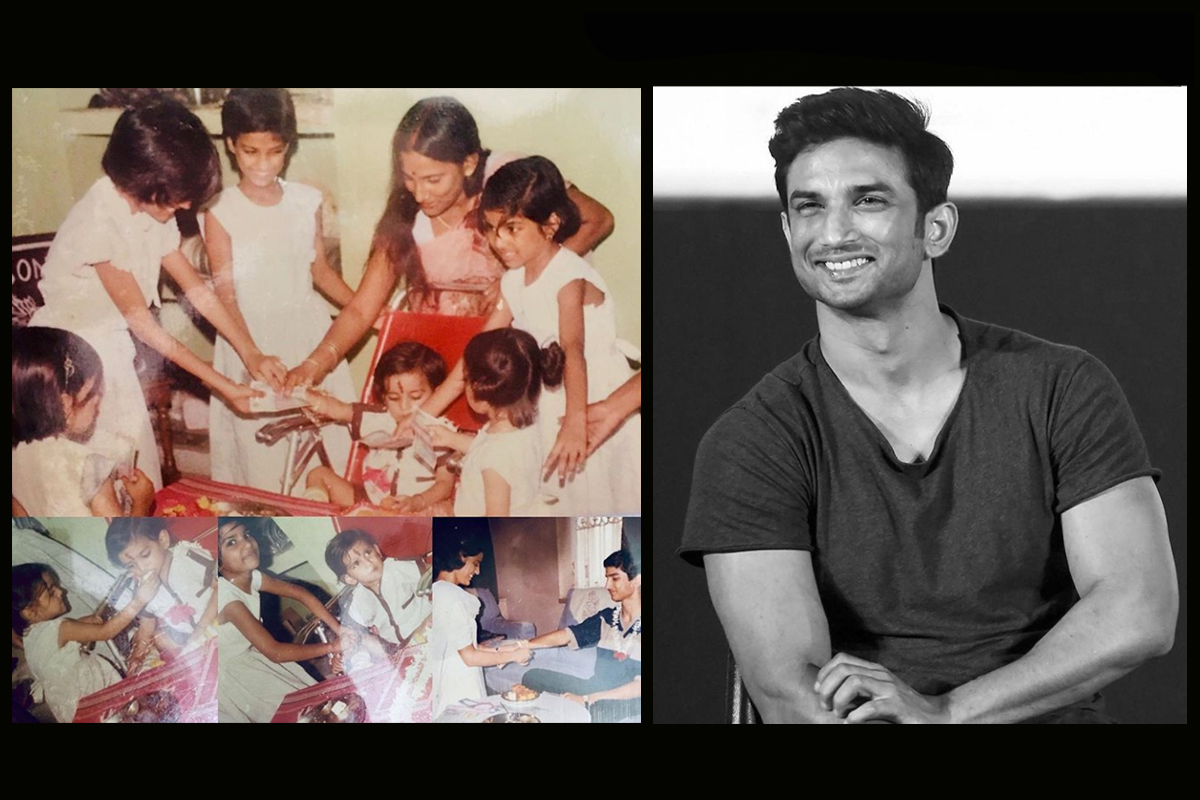 Celebrating the special bond between brothers and sisters, the whole nation is tying the knot of love on the wrists of their brothers, asking for their protection and security for the life, on the auspicious occasion of Raksha Bandhan. But, when the whole B'town is drenched in this divine feeling of love, a heartfelt note by late actor, Sushant Singh Rajput's sister, Neetu Singh, is bringing tears to everyone's eyes.
The only brother of four sisters, Sushant Singh Rajput's, was, indeed, the apple of their eyes. The overly pampered and loved brother was like a child to his sisters, who have always affectionately loved him and to whom he was the world. But, after the sudden demise of the late actor, the four sisters are now left grieving for the irreversible lose they are left with.
Breaking down on the internet over the loss of their dearly brother, Sushant's elder sister, Neetu Singh, whom he used to lovingly call 'Rani Di', on the occasion of Raksha Bandhan has penned down an emotional note for her dear 'Gulshan', which has left every netizen and Sushant's fan heavy hearted.
In her emotional note, Nitu Singh mourned her brother's demise, while cherishing memories of Raksha Bandhan with Sushant. She wrote, "Gulshan, my child. It's my day today. It's your day today. It's our day today. Today is Rakhi. For the first time in 35 years, the prayer plate is decorated, the lamp is lit and there's teeka, sweets, rakhi for you. Only the smiling face that I performed aarti for.. is missing. The forehead to put the teeka is missing. The wrist to tie the rakhi is missing. The mouth to sweeten is missing. There is no forehead to kiss. I don't have my brother to hug."
She further added, "Years ago when you arrived, my life sparkled with joy. when you were here, there was brightness everywhere. You're not here now and I don't understand what to do. I don't know how to live without you. I didn't think that this would happen one day.. that a day will come when you won't be around. I learnt so many things with you. How do I learn to live alone without you? Tell me. Yours forever, Rani Di."
Sushant's another sister Shweta Singh Kirti too posted a lovely yet emotional message on her Instagram profile along with their childhood photo of celebrating Rakshabandhan.
https://www.instagram.com/p/CDakTgGlVmj/
Sushant or say his sisters 'Gulshan' was very close to his sister, Neetu. After Sushant's mother's death in 2002, Nitu and her husband, OP Singh had looked after him like their own child.