News & Gossip
Rakhi Sawant's Dadasaheb Phalke Award For Best Item Dancer Left Netizens Furious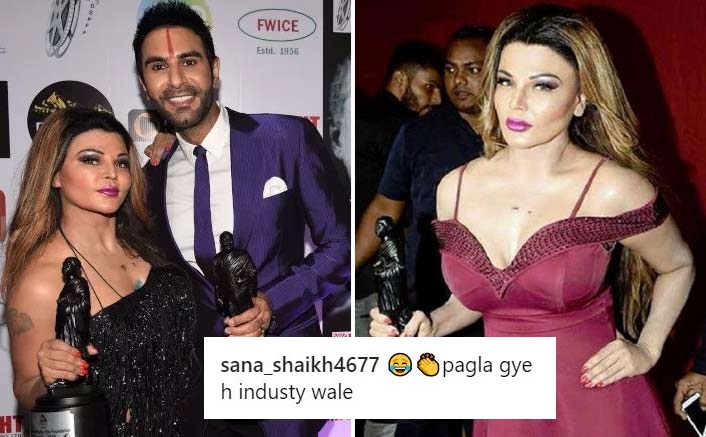 Controversy queen Rakhi Sawant makes more headlines for her antics than her work. One interesting thing about Rakhi is that no matter what she does, she'll get troll left, right and center. Recently, the actress was recognized by Dadasaheb Phalke Award, which gave her Best Item Dancer award.
Rakhi was awarded best item dancer Dadasaheb Phalke Award this Saturday. As of now, she is one of the oldest item dancers in the film industry. She has featured in more than 50 item numbers in different languages. This is also special, as it would be the first award she has received genuinely.
https://www.instagram.com/p/BxVT4X_Frl3/?utm_source=ig_embed
After receiving the award, Rakhi Sawant told, "Finally! Thank God item girls are getting an award now. I have done around 75-100 item songs in all languages till date, I have done so many reality shows but I have never received an award. (Yes, I was nominated though). My legs and bones have given up dancing in Bollywood; I have put in so much hard work. Thank you so much for honoring me with this award"
However, Rakhi winning this award has not gone down well with the Netizens, who simply can't buy it. People soon started trolling her asking if she bought this award.
What do you think? Do you believe in Rakhi getting this award or you also agree with the Netizens? Tell us your thoughts in the comment section down below.