Bollywood
News & Gossip
Rakhi Sawant Took A Half Bottle Of Liquor Plus 55 Retakes To Do A Kissing Scene And Mika Singh Is The Reason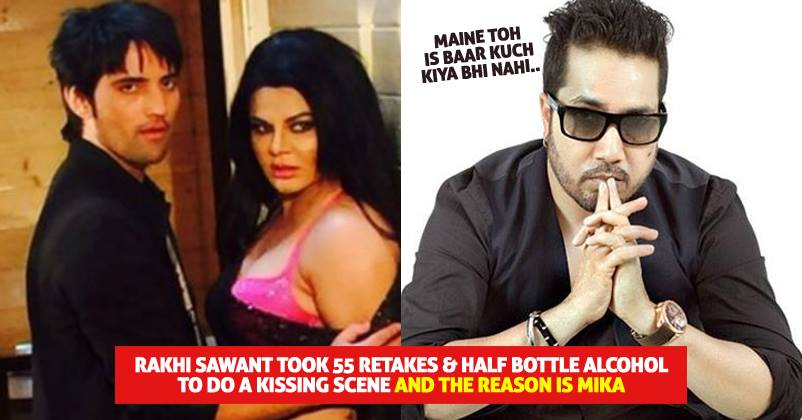 As per the reports, Rakhi Sawant will be seen playing the role of a drug addict. The film have a kissing scene for which Rakh took 55 retakes. Not only 55 retakes but a half bottle of liquor too, to shoot a scene. Later leading daily reported the reason why Rakhi had such hard time while shooting for the kissing scene. The reason was the kissing incident she had with Mika Singh. Those who don't about this famous controversy, here is the brief: Mika Singh had involved in a lip lock with Rakhi Sawant in a party which created controversy for years.
Talking about the same scene Rakhi Sawant said in an interview that,
"While doing the scene I was, again and again, remembering Mika Singh. I could not forget that incident from my mind, I was scared. It seemed that someone is compelling me, taking advantage of me. I did not feel like I was acting in front of the camera. I was feeling that all this was happening to me again."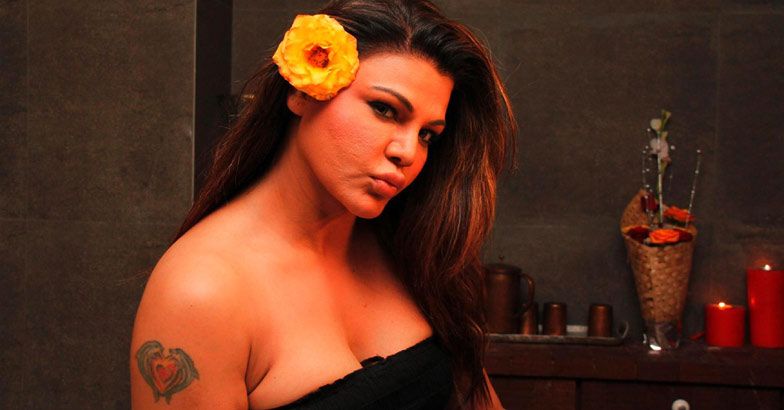 Adding further Rakhi said,
"I was in tensed while shooting for this scene. I did not do this earlier, I was uncomfortable. I had to drink half bottle of alcohol. I did not know that the film also has kissing scenes but it was a demand for a character. When I refused to do the scenes, the makers said that we will teach you."
What you say about this another controversy of Rakhi Sawant? Share your views in comment section below and stay tuned with us for more latest news and Bollywood gossips.