Rakhi Sawant is going viral all over the internet and being trolled for failing in her first Karva Chauth's excitement. Rakhi had earlier revealed that her husband, Ritesh is NRI life in the UK and on  Instagram she posted in traditional wedding dresses were all post-wedding fun even as trolls facepalmed the unexpected news.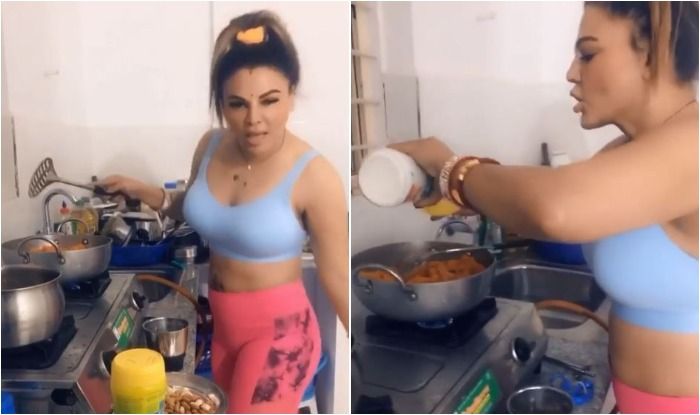 A video is going viral in  which she worn gym outfit a sky blue bralette paired with pink tights and hair pulled back in a high pony, held together by an orange band. The video showed Rakhi wearing the set of red and white bangles and crimson on her forehead, signs of married Hindu women. A perfect married girl.
https://www.instagram.com/p/B3tTIWkp9VL/?utm_source=ig_web_copy_link
Rakhi's is cooking Gajar ka halwa in a steel utensil on a stove attached to an LPG pipe, it is set to trolls on alert as she flaunted celebrating Karva Chauth in the United Kingdom. She is saying that, "not in some village but in the UK",  that she can dress up any way she wants.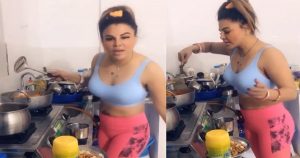 Surprisingly, Rakhi deleted the pictures and her sad posts hinted at a separation when suddenly an interview came up her husband revealed that Rakhi is expecting.