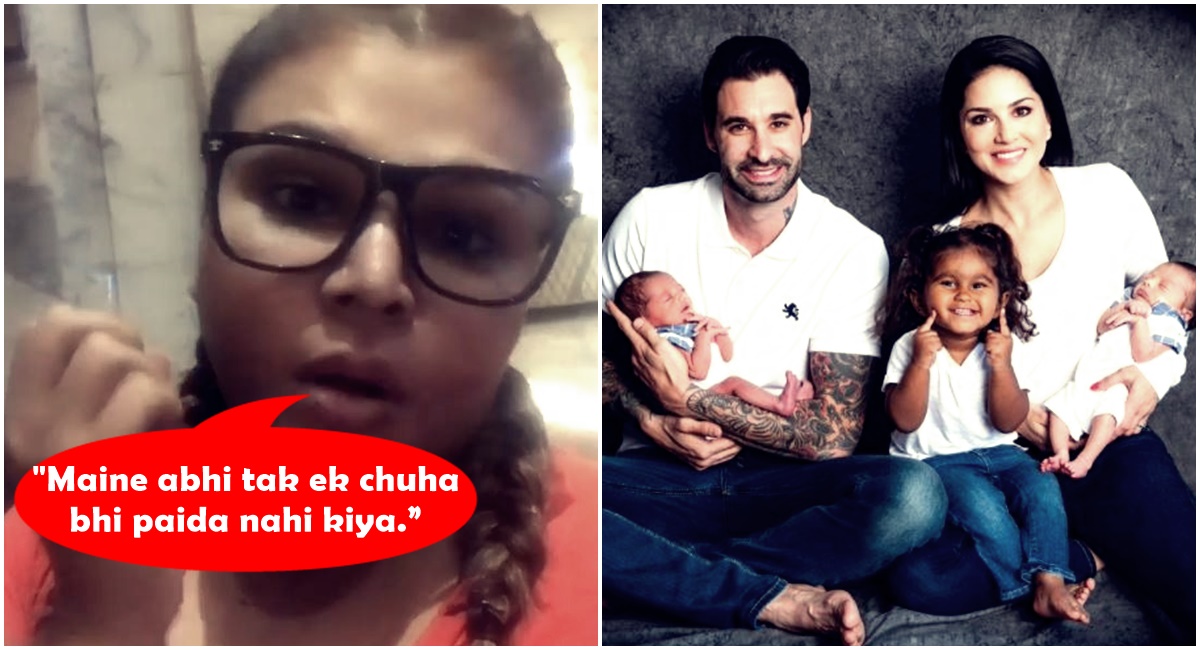 A few days ago controversial queen Rakhi Sawant posted a video where she was seen crying over the sudden demise of Sridevi. In the video, she was saying that she doesn't want to live on the planet. Also, she posted the mortal remains of the actress and captioned the picture, "Although it's not known whether the pic is real or photoshopped." Seeing these netizens got infuriated and started slamming her on social media.
https://www.instagram.com/p/BfnIT5jlCHb/?utm_source=ig_embed&utm_campaign=embed_ufi_test
Now once again she has managed to grab the eyeballs with her statement for Sunny Leone. Rakhi has now taken jibe on Sunny Leone and her twins. She took to her Instagram account to congratulate Sunny but also questioning her pregnancy. In the video, Rakhi asked Sunny when did she give birth to twins as she didn't see her getting pregnant. She even asked her where did she give birth to the twins. She also advised Sunny to give birth to more children and send them to good schools and colleges and give them a good upbringing.
Check the video.
https://www.instagram.com/p/Bf8m3Akl0_U/
She also posted another video in which she said that Sunny has three children now and she should also think of getting married and have children. She said, "Maine abhi tak ek chuha bhi paida nahi kiya."
https://www.instagram.com/p/Bf8oOsNl6_F/
Now, let's see how Sunny reacts to these videos of Rakhi Sawant. For more updates and gossips keep reading our space.