News & Gossip
Rahul Gandhi ' s Reaction To His Father Being Insulted In Sacred Games Is Lauded By Twitter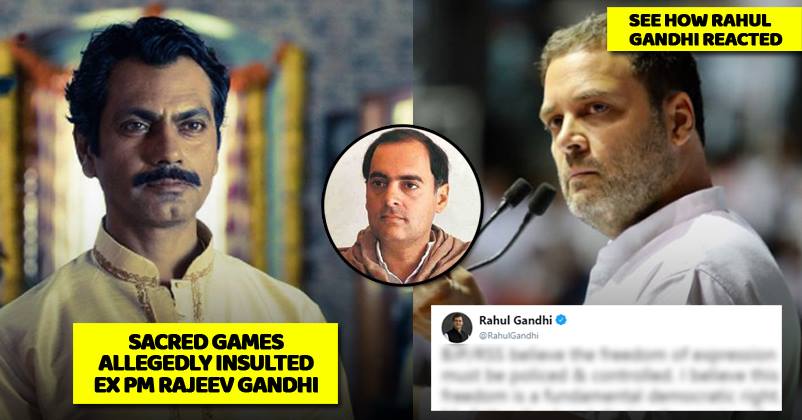 Netflix original Indian web series Sacred Games is getting lots of praise from audience and critics alike. The thrilling storyline and powerful performance by lead actors Saif Ali Khan, Nawazuddin Siddiqui and Radhika Apte take the audience on a joyride. However, the series has also been mired in controversy.
One Congress worker named Rajeev Kumar Sinha filed a complaint against the Anurag Kashyap, and Vikramaditya Motwane directed Sacred Games for the objectionable language used against former Prime Minister Rajiv Gandhi.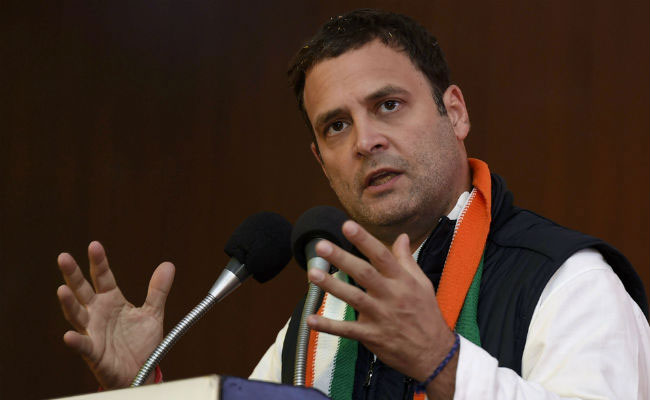 However, he changed his views after getting a very positive and appropriate reaction from Congress President Rahul Gandhi. So much so that Rajeev Sinha withdrew his complaint after Rahul tweeted about the web series.
People have been waiting to see what Rahul Gandhi had to say about the controversy surrounding Sacred Games. He did react in the best way possible. He took to Twitter and expressed his thoughts saying that he respects the freedom of expression. Rahul tweeted,
"BJP/RSS believe the freedom of expression must be policed & controlled. I believe this freedom is a fundamental democratic right.
My father lived and died in the service of India. The views of a character on a fictional web series can never change that.#SacredGames"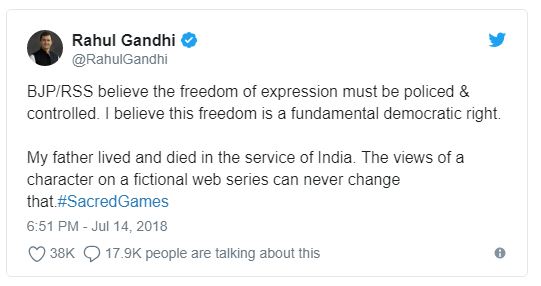 Rahul Gandhi's tweet is winning lots of heart. Several celebrities lauded the Congress president for his open-minded views. Check out some of the reactions down below.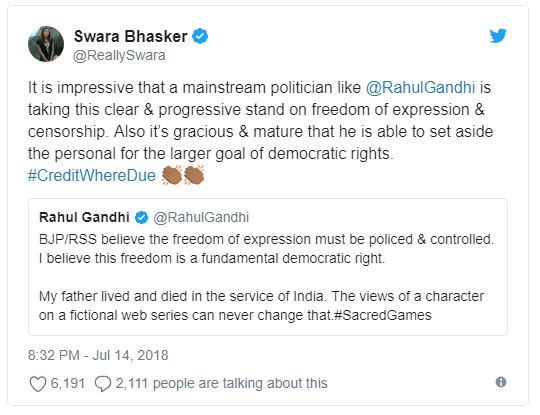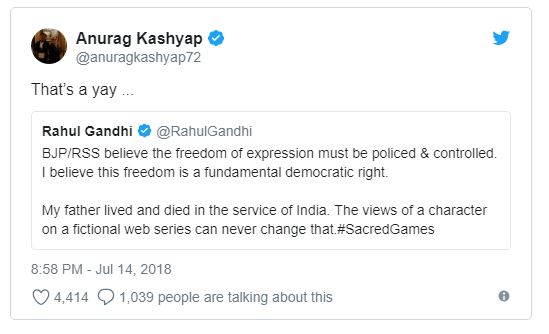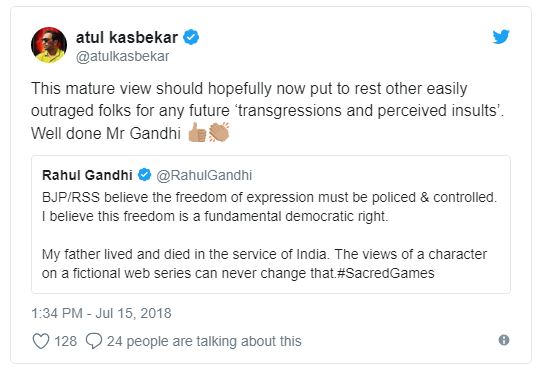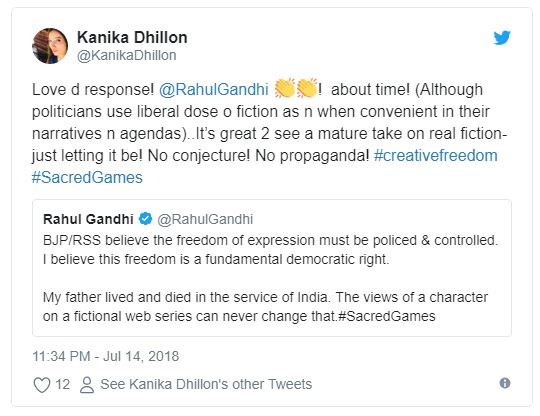 What do you think? Tell us your thoughts in the comment section down below. Stay tuned to this space for more viral stories.