News & Gossip
Radhe Maa's Vulgar Dance With A Man, Her Followers Must See For Better Clarity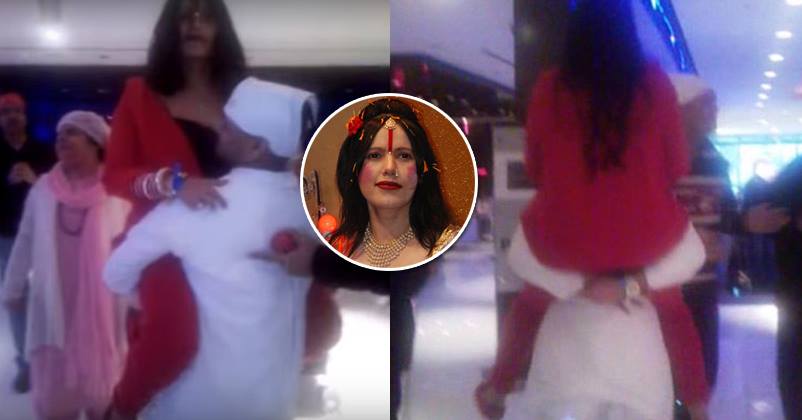 The self-proclaimed Avatar of Goddess, Radhe Maa has once again got herself into a huge controversy. It is a well known fact that she has a huge fan following including some celebrities. But this doesn't mean there are people, who don't notice her behavior.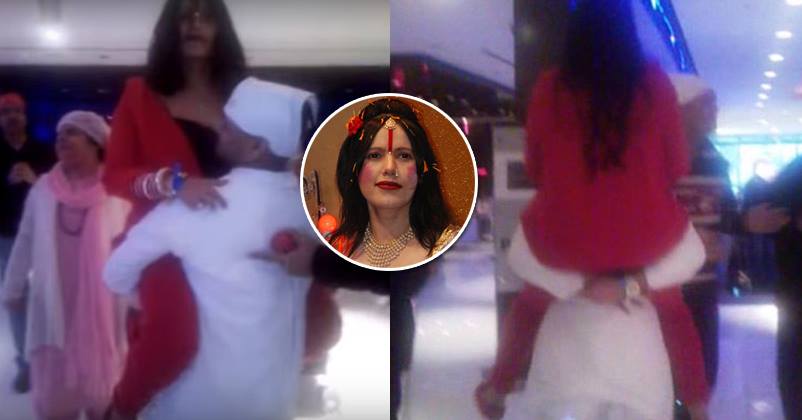 Recently, she made headlines for her unapologetic behavior in a Delhi Police Station. Few people have filed a police complaint against her for sitting on the chair of SHO. The self-proclaimed Godwoman does surely know how to stay in the limelight after all.
She has made the headlines for another reason and not the good one though. Currently, a video of Radhe Maa is breaking the internet, where she can be seen in urban casual clothes and dancing with a man inappropriately. Dancing in casual clothing is not a problem, everybody does that. But what has caught the attention of people is her dance moves. Her vulgar dance moves are so much cheap that I seriously don't have words to explain it. In the video, a man can be seen grabbing her inappropriately and lifting her in the air. On top of that Radhe Maa moved her body in an indecent manner after all this.
It is reported that the video is recent, where she can be seen smiling and having fun. It is believed that the incident happened in Mumbai. In the video, Radhe Maa is being cheered by her followers. This 20-second video is currently viral on the internet and social media. The self-proclaimed Godwoman has been criticized by many people for this indecent behavior.
Check out the video down below.
It is really pathetic that these so-called spiritual leaders have so much of followers, who follows them blindly without even questioning their behavior. Â There have been some spiritual leaders, who do some heinous crime and still have followers. People should always think twice before following these fake spiritual leaders.