News & Gossip
Qandeel Baloch Murder Case Takes A U-Turn After Her Father Changes Statement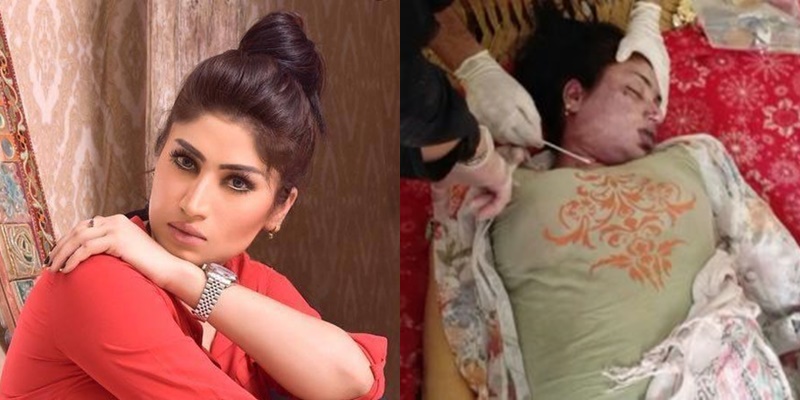 Pakistani social media star Qandeel Baloch murder story is one of the controversial one. At latest, the case has taken a U-Turn when late Qandeel father withdrawn his statement over his accused son.
Qandeel Baloch was one of the most popular social media star in Pakistan. She was a sensation there and fans did loved her for her boldness. Qandeel came to limelight when she cried during India-Pakistan T20 Match, in which Pakistan lost. She targeted the whole Pakistani team for their cricketing loss against India. This wasn't all, she has given number of statements, which were controversial. She even worked in a music album, wearing short dresses. All these has made his family unhappy and it was shocking when we heard about her murder.
Soon Police has traced down the brother of Qandeel Baloch, Waseem Baloch. As per Police, Waseem had made a confession of killing her sister in the presence of an area magistrate. In return, the counsel for the accused denied any of such confession.
Lately, Qandeel Baloch father and complainant Azeem Baloch retracted his statement. He withdrew the statement for one of the accused and this has made the court register a case against him under section 213 of Pakistan Penal Code. On the other hand, Waseem said, "I am proud of what I did. I drugged her first then I killed her. She was bringing dishonor to our family."
Till now, the court has already indicted three prime suspects Waseem, her cousin Haq Nawaz and their taxi driver Abdul Basit. Well, all three suspects has refuted the reports. This has made the case more murkier and let's see how Qandeel Baloch father will tackle this issue.
Overall, Qandeel Baloch Murder Case is one of the serious one, occurred July 16, 2016.
What are your thoughts about Pakistani social media star Qandeel Baloch? do let us know in the comments section below.