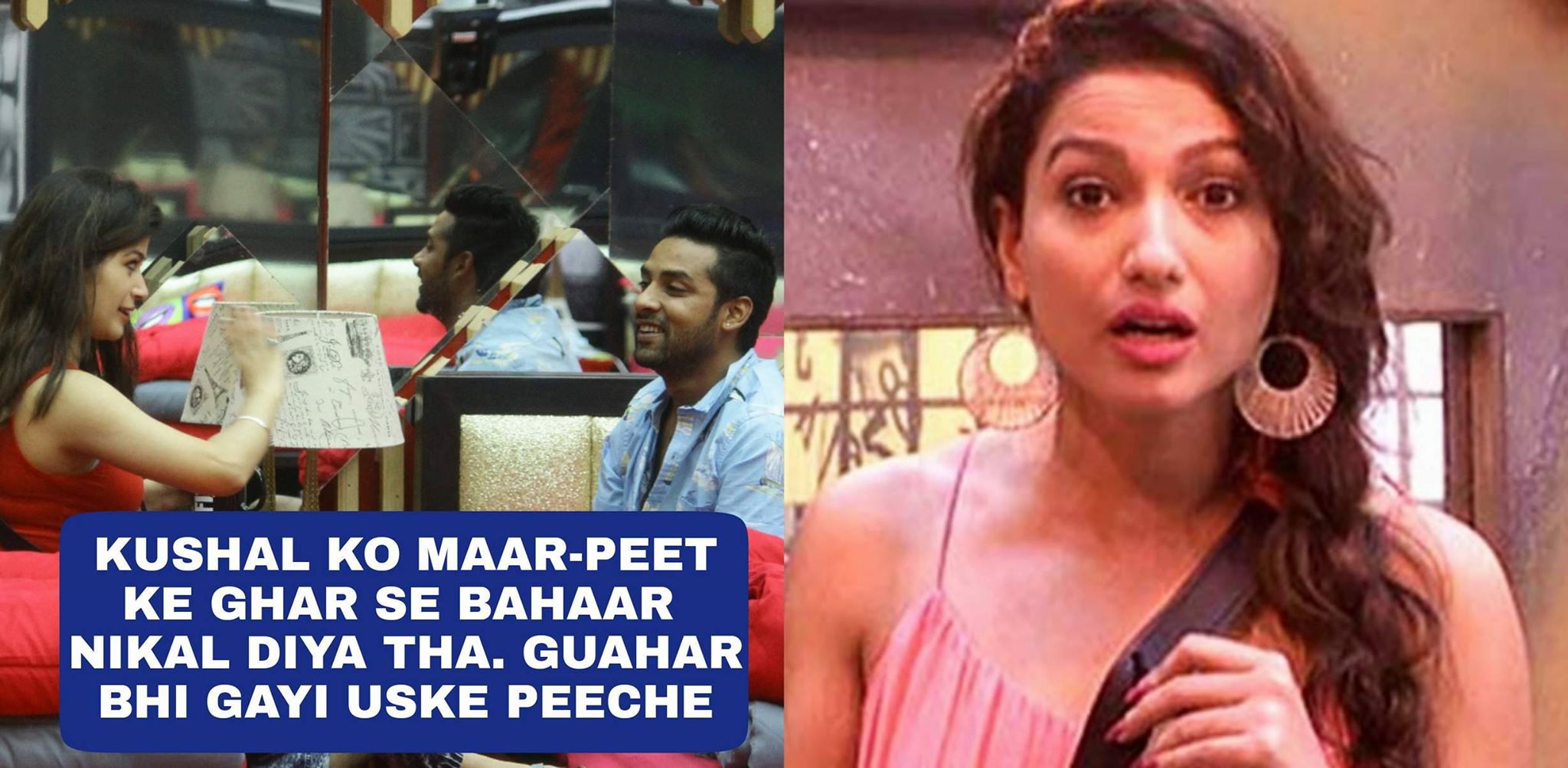 Check this conversation of Bigg Boss 11 contestant Puneesh Sharma and Bandgi Kalra speaking about Kushal Tandon and Gauhar Khan's controversial stint from Bigg Boss Season 7.
The controversial TV reality Show Bigg Boss 11 is a place where you can expect to happen the unexpected. The contestants of the house are doing anything in order to gain the attention. At times, the contestants too forget that their every move and word gets recorded. For instance, Puneesh Sharma and Bandgi Kalra have been speaking about how Kushal Tandon and Gauahar Khan ran away from the house.
To add an extra dose on it, Bandgi Kalra and Puneesh Sharma were discussing the eviction. Puneesh has told Bandgi that how difficult it would be to survive outside the house without her.
He says, "If I get evicted, I will die in this tension that that what Bandgi will do without me in the house."
Bandgi replies, "I will come along with you if I get evicted. What I wanted to understand through this show, I did. So, I will come."
Well, to which Puneesh replies, "it's not possible as they will not allow you."
Bandgi continues, "I will run away from the house, what they can do then."
Puneesh replies, "Wapas bhej denge tumhe Gauahar Khan ki tarah. (They will send you back in the house like Gauahar Khan)"
Bandgi bursts into laughter asking, "Really Gauahar Khan had run away?"
Puneesh assures her that it had happened, "Kushal ko yeh log ne bahar nikaal diya tha maar pit ke inzaam mein. Gauahar bhi chali gayi thi uske saath."
The two has ended the conversation realizing nothing further could be spoken. Going back to the Bigg Boss season 7, Kushal Tandon was thrown out of the house for his violent behaviour with Andy. Like a true friend, Gauahar had decided to pack her bags and leave the house with her friend Kushal though all the other contestants tried their best to convince her to stay back.
Will Bandgi leave Bigg Boss 11 house if Puneesh gets evicted?
Puneesh Sharma, Bandgi Kalra, and Luv Tyagi are nominated for this week's eviction.
Who should get evicted this week? Share your views in the comment section below! Stay glued for more Bigg Boss 11 news.