News & Gossip
Pulwama Terror Attack: It ' s Time We Salute Selfless Act Of The Families of Martyred CRPF Men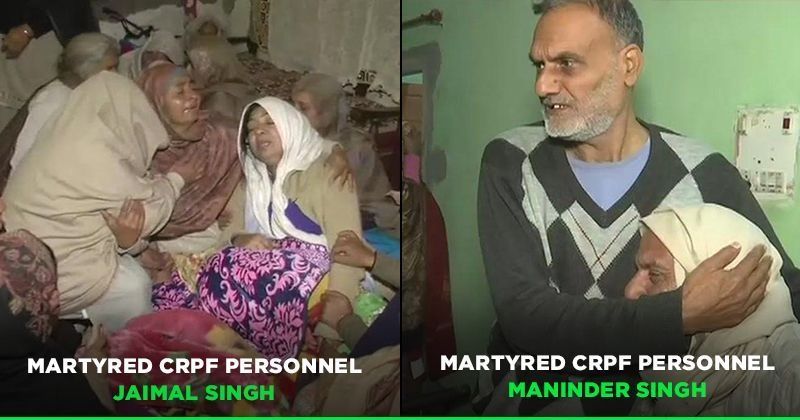 In one of the biggest terrorist attack, India lost its 44 brave sons just yesterday. On February 14, when the entire world was celebrating Valentine's Day, a Jaish terrorist made his target on a CRFP convoy compromising of 70 vehicles and more than 2,500 jawans in Pulwama district of Jammu and Kashmir. An SUV carrying 350 Kg of explosives rammed into the convoy when it was moving from Jammu to Srinagar.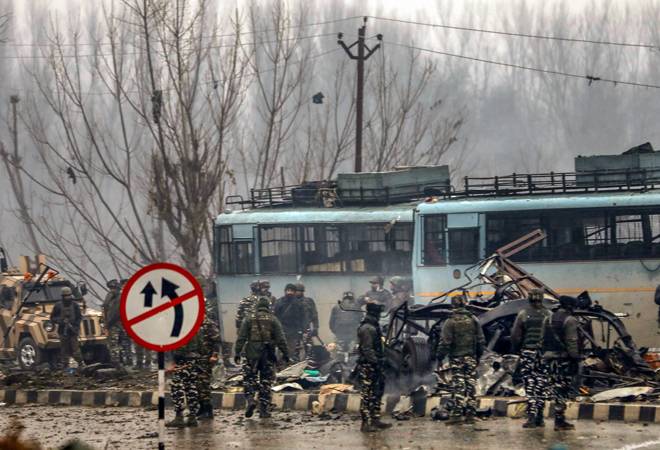 The entire country is in a state of shock and anger. Everyone is angry and wants to take revenge for the lives that have been taken by this cowardly act of terror. However, it is time for all of us to think of the selfless acts of families, who send their sons, brothers, and fathers to safeguard the country and they don't hesitate in saying "Will sacrifice other son too". Such is the passion and love for the country among the families of armed forces. The army does their work silently and honestly without any fear and regrets. They don't even complain about anything.
Now, the time has come to salute the families of all the martyrs who protected us silently and selflessly.
Martyred CRPF Personnel Nasheer Ahmed
Rajouri: Family of CRPF personnel Nasheer Ahmed in mourning. The Jawan lost his life in #PulwamaTerrorAttack yesterday. #JammuAndKashmir pic.twitter.com/KxMRujDCPy

— ANI (@ANI) February 15, 2019
Martyred CRPF Personnel Jaimal Singh
Moga: Family of CRPF personnel Jaimal Singh in mourning. Singh lost his life in #PulwamaTerrorAttack yesterday. #Punjab pic.twitter.com/E8cYtx7s41

— ANI (@ANI) February 15, 2019
Martyred CRPF Personnel Pankaj Tripathi
Maharajganj: Family of CRPF personnel Pankaj Tripathi who lost his life in #PulwamaTerrorAttack yesterday, in mourning. pic.twitter.com/Pw9cNLpRPw

— ANI UP (@ANINewsUP) February 15, 2019
Martyred CRPF Personnel Ratan Thakur
CRPF Personnel Ratan Thakur's (who lost his life in #PulwamaTerrorAttack ) father in Bhagalpur: I have sacrificed a son in Mother India's service, I will send my other son as well to fight, ready to give him up for Mother India, but Pakistan must be given a befitting reply.#Bihar pic.twitter.com/rI6cM38Agh

— ANI (@ANI) February 15, 2019
Martyred CRPF Personnel Maninder Singh
Gurdaspur: Family of CRPF personnel Maninder Singh who lost his life in #PulwamaTerrorAttack yesterday, mourns his death. #Punjab pic.twitter.com/Hhegt5Sanr

— ANI (@ANI) February 15, 2019
Martyred CRPF Personnel Ramesh Yadav
Varanasi: Family and relatives of CRPF personnel Ramesh Yadav who lost his life in #PulwamaTerrorAttack yesterday, mourns his death. pic.twitter.com/3qhjdX6bte

— ANI UP (@ANINewsUP) February 15, 2019
Prime Minister Narendra Modi also paid tribute to the brave CRPF personnel, who lost their lives in the treacherous act of terror. He said, "The forces behind this act of terrorism & those responsible for it, will be definitely be punished."
PM Modi on #PulwamaAttack : The forces behind this act of terrorism & those responsible for it, will be definitely be punished. pic.twitter.com/ucSXnB9BvO

— ANI (@ANI) February 15, 2019