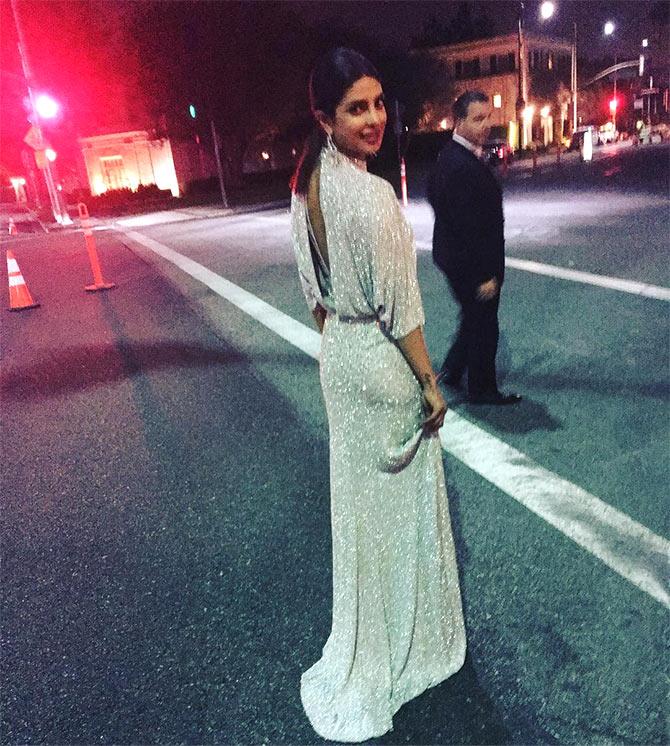 After attending the Academy Awards in Los Angeles, Priyanka Chopra has moved forward for her next uplined schedule i.e. shooting Baywatch in Maimi.
She posted a picture(shown above), and wrote: 'And the whirlwind night is finally over. Running, literally to the airport. Miami here I come #Baywatch.'
Directed by Seth Gordon, the film will also star Dwayne Johnson: The Rock, Alexandra Daddario and Zac Efron.
Stay updated about PC's life and work at filmymantra.com