Priyanka is all set to be a mother and the video which she uploaded is proof. The global diva will become one extremely doting mother. Some hours back, PeeCee took to her Instagram account and shared an absolutely adorable video of her playing with her little niece in the pool. It will bring a wide smile on you all faces.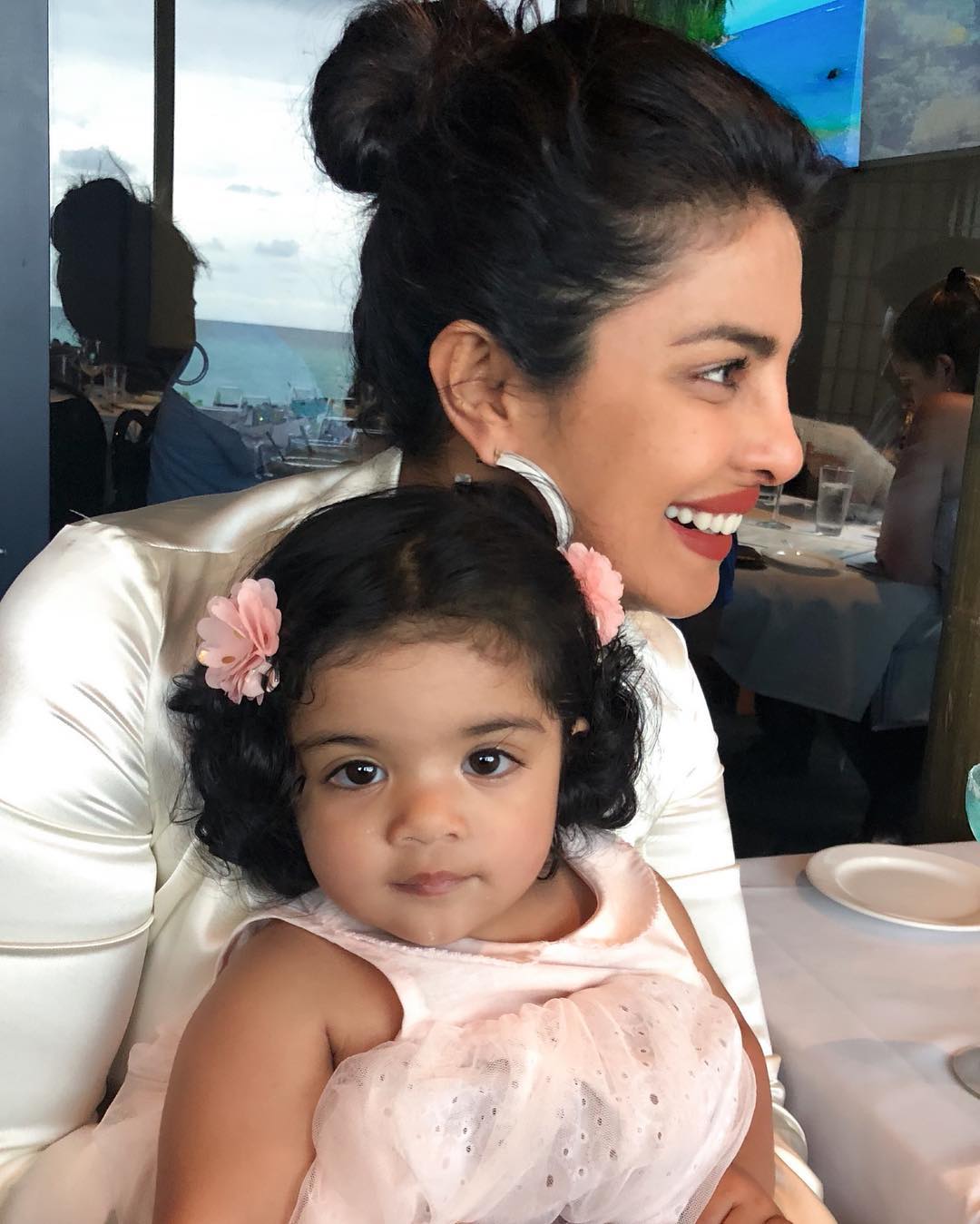 Priyanka and her niece Krishna are having fun in the pool and were debating on who's cuter. The two said, "No, you are so cute," and it's adorbs. "We're so cute !"
wrote Priyanka in her caption.
Fans, too, couldn't stop gushing over PeeCee's post. One fan says, "This is the cutest video I've seen tonight,"
another user gave a really sweet compliment to the actress by writing, "Awe that's so sweet. You're gonna make a great mom one day!!" We agree!
"I have personal ambitions now that I haven't really thought of. I definitely want to experience motherhood at some point. I want to be able to buy a home, which I haven't done in a really long time. I've only been living out of suitcases. I'd like to have a closet," Priyanka told in an interview.