News & Gossip
Priyanka Chopra reveals she had a panic attack at her wedding, minutes before she said 'I do' to Nick Jonas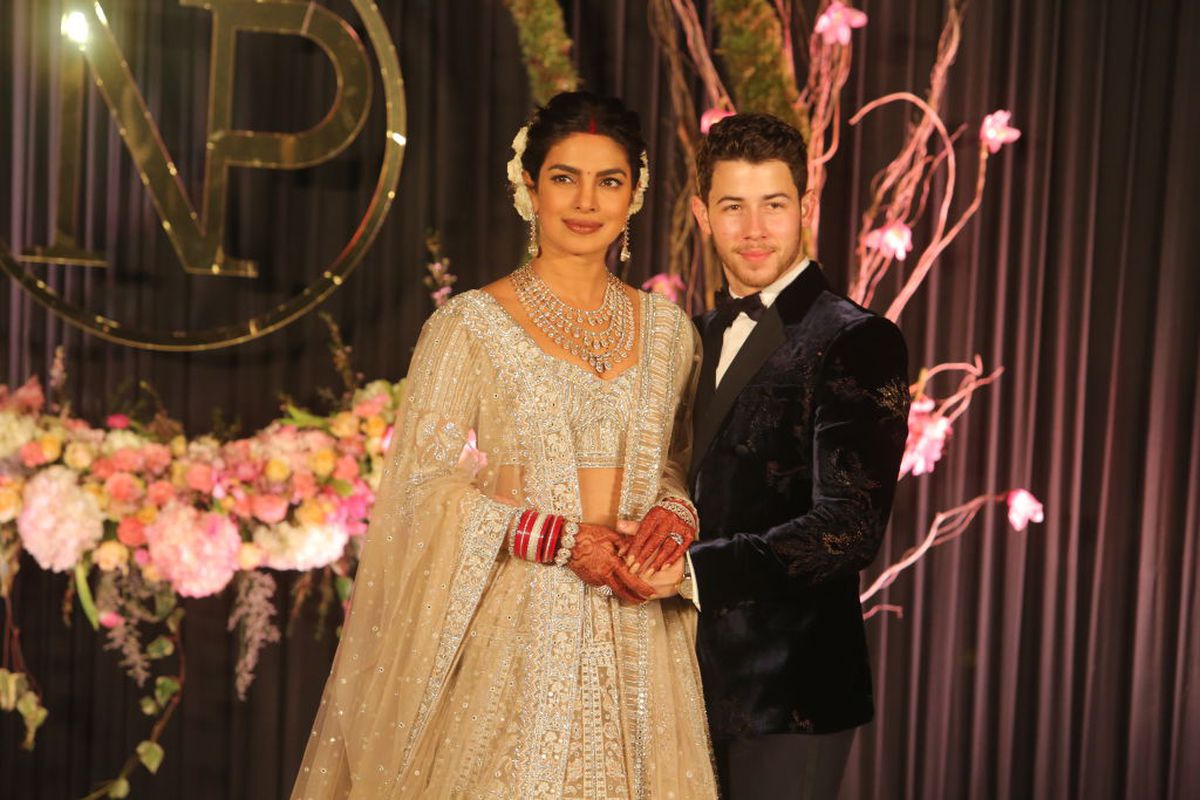 Post the wedding shenanigans, Priyanka Chopra has finally returned to work and the lady is busy promoting her upcoming venture Isn't It Romantic, that is to release on Netflix on 28th february, 2019! While she recently had appeared at the Jimmy Fallon show, she next appeared at Good Morning America and talked about the show, her wedding and her married life! While talking about it, Priyanka Chopra reveled she had a panic attack, minutes before the wedding actually took place!
Priyanka Chopra shared the moment when she freaked out before walking down the aisle with Nick Jonas for the Christian wedding. She said, "Right before I was supposed to walk down the aisle — I remember them putting the veil on me. The veil was like 75 feet — I was like, 'I'm going to strain my neck muscles like the mother of dragons'. But I had a freak-out moment when I was standing right behind the curtains and they were going to tell me when to walk out and the music was going to start playing. I just started having a panic attack and then the doors opened and I saw him. And I cannot forget that moment."
oh woooooow…a….. CROCKPOT! YAYYYY! Congrats again to you both @priyankachopra & @nickjonas! ♥️ pic.twitter.com/egfTdND445

— Good Morning America (@GMA) February 6, 2019
The actor was also asked about why she had so many wedding ceremonies. She replied, "I wanted our wedding to be a very intimate affair. We had just about 200 people, which is very less for an Indian wedding – that's usually like 1,000 people." She went on to explain that it was actually her mother who objected to a small wedding as how could she not invite her jeweller. She said, "So we had to do a bunch of receptions for everyone and family and friends. I was just wedding-ed out by the last one."
https://www.instagram.com/p/BsUvE9sBB_Y/?utm_source=ig_embed
Talking about life post marriage, she said, "Married life is different. There's a big difference between a husband and a boyfriend, even a husband and a fiancé. I didn't understand the gravity of that when I got married. But it's a good thing to be married to a good husband. That makes it easy."
Stay tuned for more updates!