Nick Jonas and Miley Cyrus emerged on Disney Channel around the same time and soon earned themselves the ship name of Niley.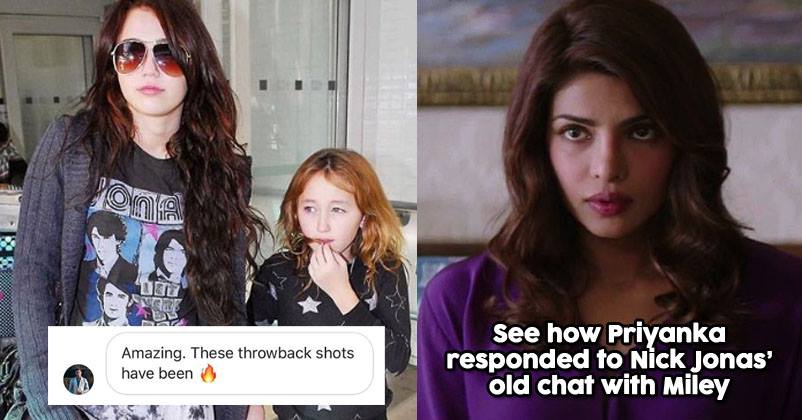 Priyanka Chopra and Nick Jonas relationship has been the talk of the town. Miley Cyrus and Priyanka Chopra's Instagram conversation have once again put them on the list of trends.
Miley cyrus shared a post on her Instagram page wherein she can be seen dancing on stage with a goofy expression on her face. The next picture is a screenshot of a personal chat with Nick Jonas where Nick has texted Miley that her throwback posts are amazing!
Miley posted a screenshot of Nick Jonas' comment saying: "That moment when even your ex knows your socials have been on fire."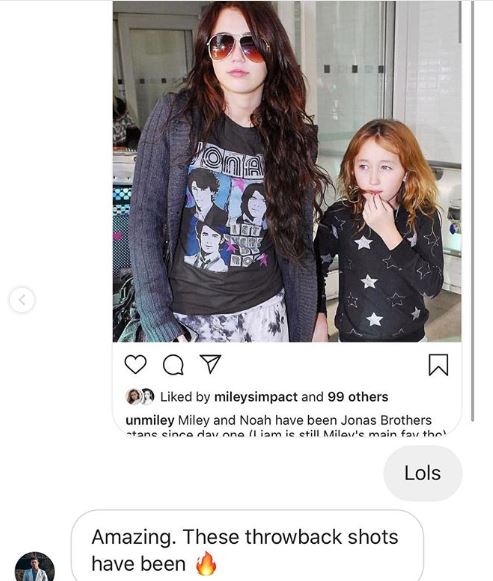 To which, Priyanka Chopra commented, "Lol…Haha..Hubby is right. These posts are (fire emoji)".

Nick married Priyanka in December in a lavish ceremony in India, whereas Miley tied the knot with actor Liam Hemsworth. Miley Cyrus and Priyanka chopra last trended when the former complimented the 36-year old actress for her Oscars after party look.