News & Gossip
Preity Zinta Wears A Quirky Bikini To Celebrate July 4, The Internet Is Loving It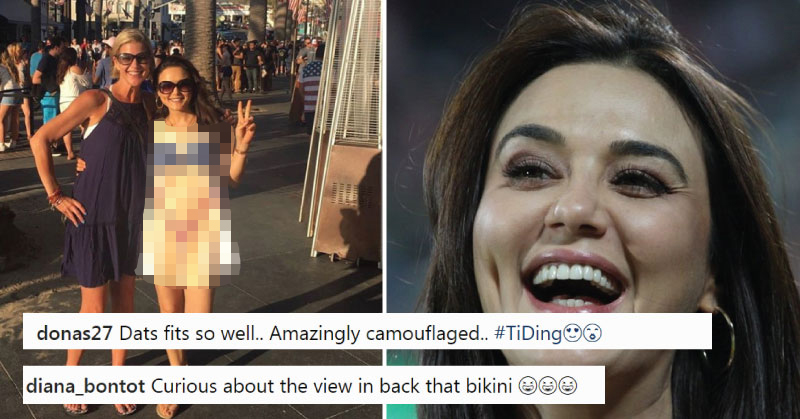 Bollywood actress Preity Zinta has been away from films for a pretty long time. She is currently living in the US with her husband Gene Goodenough, who she married in February 2016 in a private ceremony in LA. She has been away from Bollywood films, but that doesn't mean she is away from the country. She was recently seen supporting her IPL team Kings XI Punjab during the recently concluded IPL 2018. She keeps visiting India every now and then.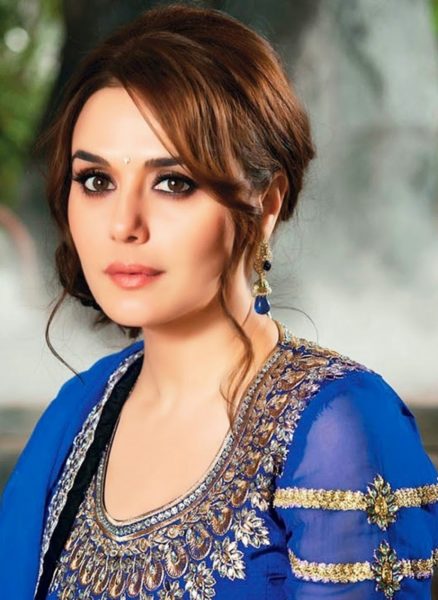 Preity Zinta makes lots of headlines, all thanks to the controversies. Just recently, she was in the news when Arjun Rampal got divorced with his wife Mehr Jesia earlier this year. People called her the reason behind their split. She is once again making headlines, this time for her quirkiest bikini.
It so happened that Preity wore a quirky bikini while celebrating July 4, the Independence Day of The United States of America.  Her quirky bikini is making netizens go LOL.
Priety was seen wearing a weird bikini dress, which is seriously hilarious. For starters, it was not a bikini, it was a short dress with an American flag bikini imprinted on it. Before your imagination goes wild, check out the picture down below.
https://www.instagram.com/p/Bk0mRqzAuja/?utm_source=ig_embed
Preity Zinta shared the picture on Instagram with a caption, "Happy 4th of July 🇺🇸 to everyone who celebrates it today. I love my new home away from home😘 Husband got me a new American bikini & I thought it's appropriate to wear it today🤪 #Ting #🇺🇸 #Gene #🇺🇸independenceday #chill #la #sunshine #fireworks #suzie #fun #beach"
The netizens are loving Preity's unusual style of celebrating July 4. Check out some of the reactions down below.









What do you think? Tell us your thoughts in the comment section down below.