News & Gossip
Poonam Pandey's S*X Video Shared From Her Instagram & Deleted Later. This Is How Twitter Reacted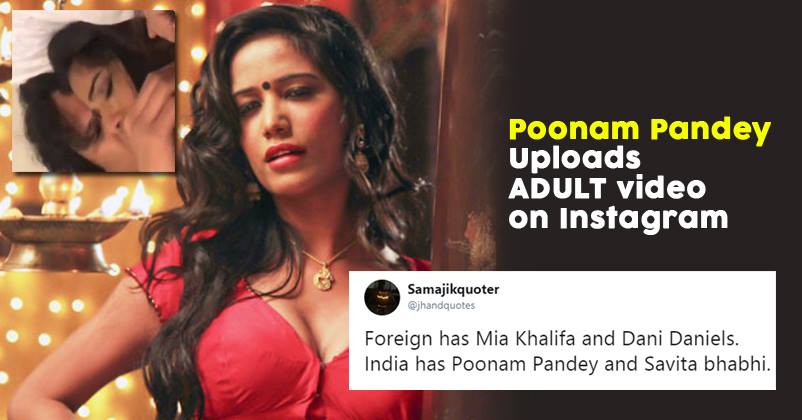 Poonam Pandey is an Indian glamour model, webcam model & film actress, known for her works in Bollywood and Telugu cinema, and the seductive videos she typically posts on YouTube. & currently started posting semi-nude videos on her app.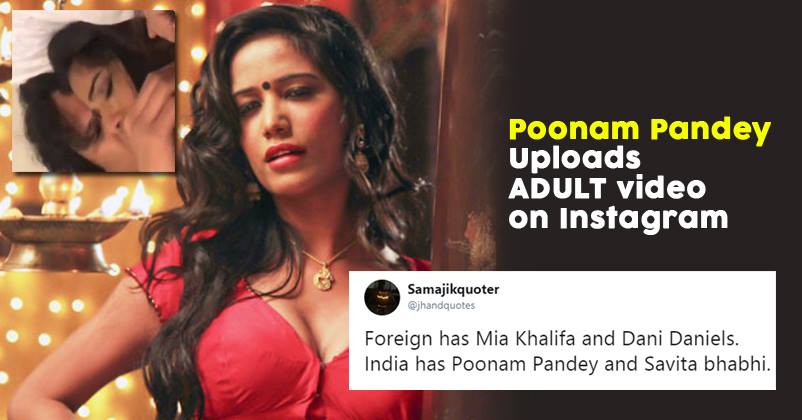 The biggest benefit of social media is being enjoyed by those celebs who love to live in limelight but they don't have any actual work to show and one such celeb is Poonam Pandey.
We may address her as an actress but do you remember the last movie that she acted in or the last time when you went to the theatre to watch her movie? Most probably, your answer will be in negative. Right?
Well, she is more popular as a webcam model who regularly posts her hot photos and releases bold videos on her social media accounts. There is no doubt that she is good at what she does and has an expertise in making headlines by giving bold statements; for example, she promised to get n*de for the Indian cricket team if they won the 2011 World Cup.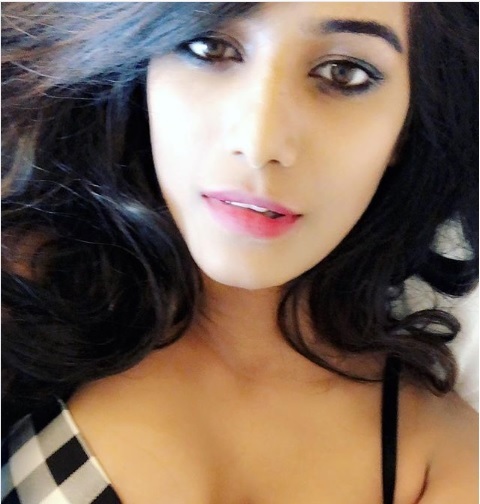 She is once again in news and we are sure that her fans will be more than surprised with what she has done this time. A video of Poonam Pandey and her boyfriend was posted on her Instagram account in which they both were seen indulged in s*xual activity. The video was however deleted after some time but some social media pages downloaded it and it has already gone viral on the virtual world.
Nothing can be said as to whether this video was posted intentionally or Poonam Pandey's account was hacked but we are pretty sure that it will be a hot topic of discussion for quite some time.
After Pandya..
Poonam Pandey Be Like: pic.twitter.com/RDom8RGaJc

— Vishwajit Dwivedy 🇮🇳 (@20thWin) January 18, 2019
Twitterati can also not stop talking about it and some of them even went to the extent of saying that she snatched the limelight from Hardik Pandya who is in news for the unpleasant remarks that he gave on the sets of Karan Johar's talk show Koffee With Karan.
https://twitter.com/Munnaa09/status/1086200979945476096
This is how Twitter users reacted over Poonam Pandey's video:
https://twitter.com/Munnaa09/status/1086201473929641984
Boys after #PoonamPandey video pic.twitter.com/8HEu4X3zcr

— Faad Dunga BC (@naalaYUCK) January 18, 2019
https://twitter.com/2794_anshul/status/1086130458889314304
https://twitter.com/jahazi_londa/status/1086205105739845633