News & Gossip
PM Modi Caught Daydreaming At The BRICS Summit & Twitter Flooded With Hilarious Reactions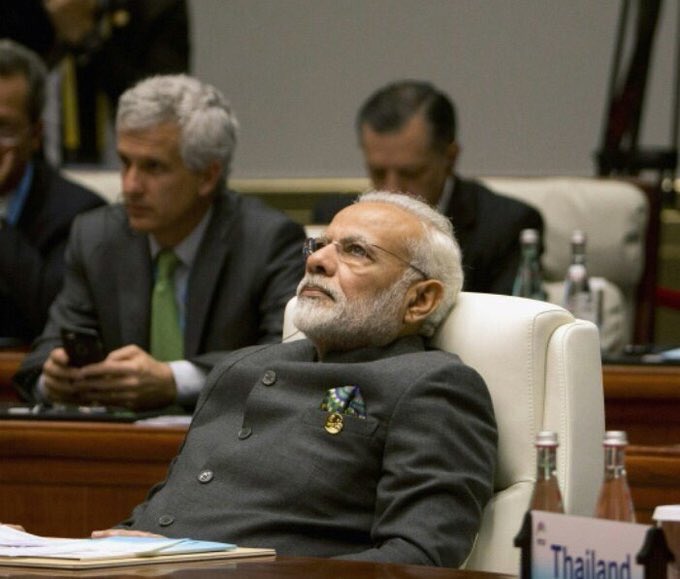 Our dear Prime Minister Narendra Modi is always in headlines & never gets unnoticed even if he absolutely silent. As it is human tendency criticize something good,  no one can see anyone climbing the steep of success they will do anything to pull them down. Opposition parties do not leave any opportunities to criticize him or dig any minute mistake a make it a great deal out of it. However he is one of those sensible Prime Minister who have strength & wisdom to handle these delicate situation like this very maturely & sensibility.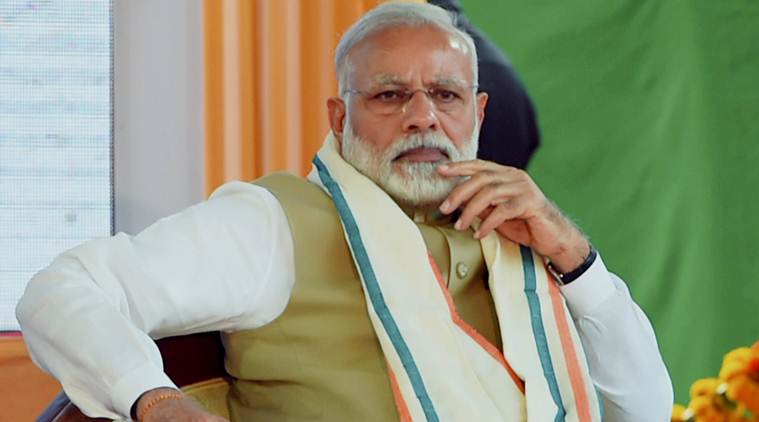 He is also known for his die-heart love for camera. As we all have observed Narendre Modi knows where the camera is & when he is being shot & what pose to be clicked. He is always aware & ready.
Just recently, our great leader Narendra Modi visited China to attend BIRC S summit where many honored leaders of great countries were present. A very surprising image of Narendra Modi was captures by media in which he was looking upwards & was lost in his thoughts.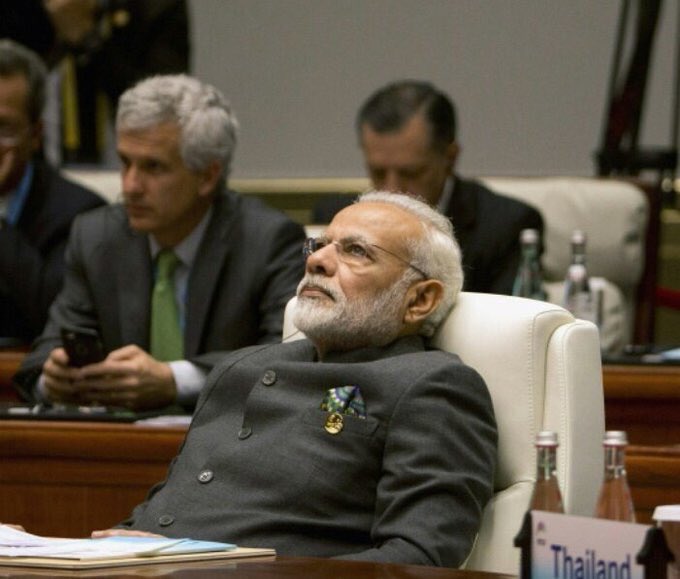 People who saw this image are sure that at this point in this picture he was day dreaming. At this point tweeter over loaded with tweets & jokes on the picture. Their is always two face of a coin, some followers think that he wasn't day dreaming instead he was deeply involved in a serious matter.
But as you all know twitterati doesn't care about serious matter, they just wait a moment to make troll. Here are some tweets regarding the same:
How to cover 146 countries in 2 years:
https://twitter.com/James_Beyond/status/907282852164755457
Side-effects of travelling via flights:
When you have taken so many flights that even in a room you feel you are taking off… pic.twitter.com/ZUpLabty4x

— The Lying Lama 2.0 (@KyaUkhaadLega) September 11, 2017
So this is where he is looking at:
😹😹😹 pic.twitter.com/VrxRsjjOi8

— ✪ Veer ✪ (@ClawedHumor) September 11, 2017
A jibe at notebandi:
When you note bandi but the bandi doesn't note you back. pic.twitter.com/K0odR5HXJp

— Light-Say-Burr (@gotzerochill) September 11, 2017
Cursing a friends book for booking first row ticket:
Kaminey dosto ko bola tha Pahla Row mat book Karo😶😒
😂😂😂 pic.twitter.com/h69B23SO4f

— Akshoy Chaudhary (@theakki) September 12, 2017
Who could be that person:
When you call her in the middle of the night & you hear
"The number you are calling is on another call" pic.twitter.com/ZY0hC8X657

— joey🏹 (@thebtechguy) September 11, 2017
When your girls says:
When she says, "WE NEED TO TALK!" pic.twitter.com/TNd2bahwx7

— a-Rey-Waah (@BrushUrTeeth_03) September 11, 2017
Friday VS Monday:
https://twitter.com/Gotham3/status/907558769403613184
Friend's reaction when you ask them to return your money:
Me – saale mere paise kab waapis karega?

Frd- pic.twitter.com/b5cRDvET4u

— Amit Kumar (@AMIT_GUJJU) September 11, 2017
Ohh that girl:
"Woh ladki bohot yaad aati hai 🎶 " pic.twitter.com/LwTyDqSLUR

— Mohit (@HaramiParindey) September 11, 2017
What is your reaction on this million dollar pic of Modi:
"Woh ladki bohot yaad aati hai 🎶 " pic.twitter.com/LwTyDqSLUR

— Mohit (@HaramiParindey) September 11, 2017
What are your views about this story??? Do mention your views in the comment section below. Stay tuned with Filmymantra for more latest updates on Bollywood happenings & news.