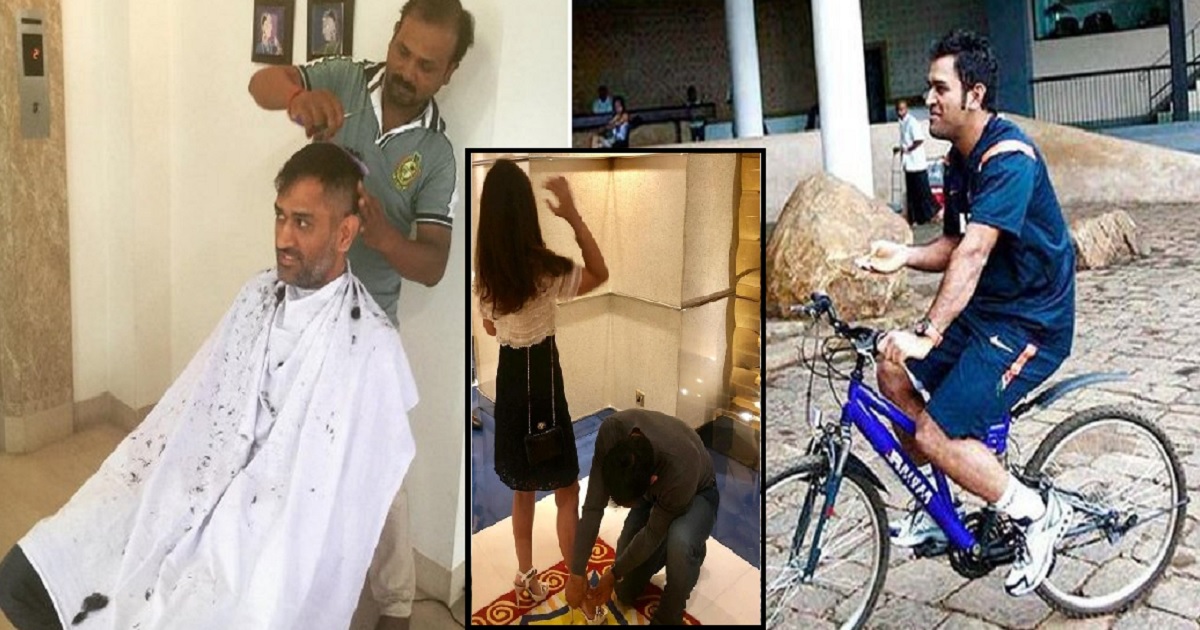 Mahendra Singh Dhoni popularly known as M.S.Dhoni is the most successful cricketers of the Indian team. He captained the team from 2007 to 2016 and is also considered as the best wicket-keeper and coolest player. Dhoni is very crazy for bikes and he owns numbers of two-wheelers in his house. In the picture, we can see Dhoni repairing his own bike and treat them like babies.
He has achieved great success in his cricket career but even after all this he never showed any tantrums and attitude as success didn't get to his head. No one other than Dhoni can behave so casually and take a nap at a cricket ground.
We have often seen people, once they have their success they fly high on sky nine and forgets the struggle of life they had for achieving that success. He is not getting his hair cut from any fancy saloons but from a local barber.
Dhoni till now has maintained his down to earth nature because he never forgets his journey and struggles from a ticket collector to an Indian Cricket team's captain. When we have money we stop doing small things from our house. He himself taking care of minute details in his house.
Not any five stars and seven-star restaurant instead he chose a very traditional style food same as us.
Apart from cricket Dhoni is interested in football also and he was seen in the passport office too.
being a player  and  a captain, he served his team with water and juice all by himself.  He once really surprised everyone by carrying drinks for players.
Everyone is chilling and Dhoni is the one who can carelessly lay on the ground.