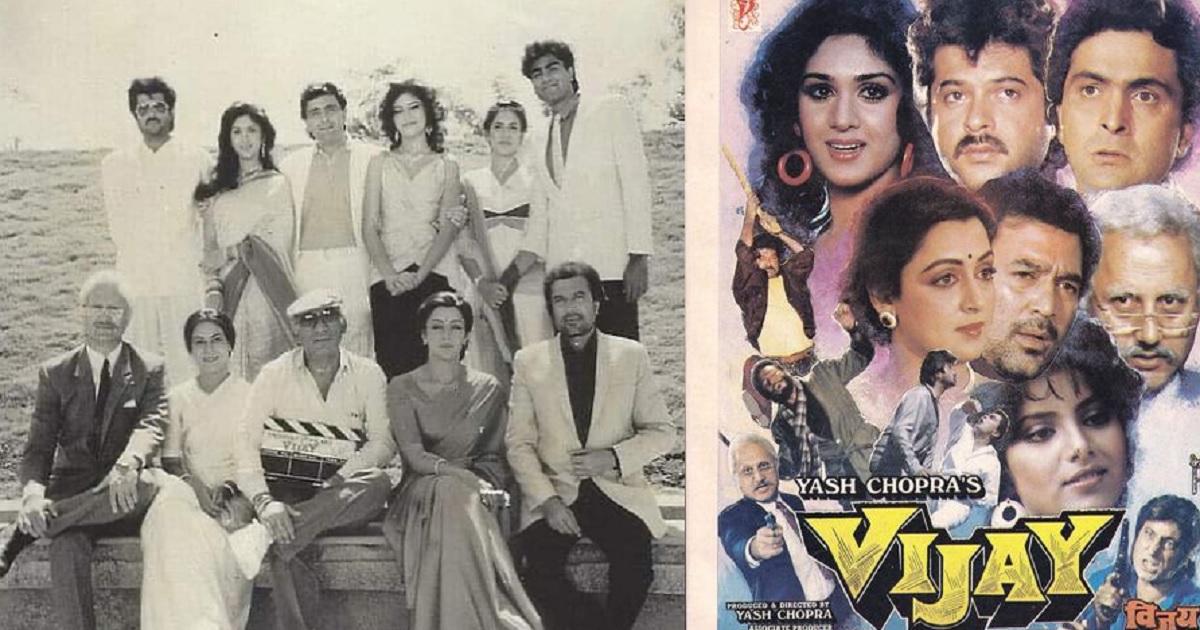 Actor Anupam Kher chose acting to become a hero, but due to his baldness, he was given the roles of a father, brother, antagonist, grandfather.  He has been spending more time in the US than India, recently he shared a unique throwback picture which is very surprising. The strange part is in the 1988 film Vijay, he played the role of the father of seven years elder Hema Malini and 5 years elder Rajesh Khanna. In the same film, he played the grandfather role of 67 year Rishi Kapoor and 62-year-old Anil Kapoor. Anupam Kher was only 33 years old and now he is 64.
Anupam Kher shared this throwback picture and wrote: "Group pic taken at the shoot of #YashChopraJi's VIJAY. I was 33years old. But I played @dreamgirlhemamalini's father. Superstar #RajeshKhanna's father-in-law. #RishiKapoor & @anilskapoor's grandfather. Originally my role was supposed to be played by the true thespian of Indian cinema #DilipKumarSaab. I felt honored. #throwback #memories #nostalgia".
https://www.instagram.com/p/B5lu3DOg-GG/?utm_source=ig_web_copy_link
In the group photo, we can see Hema, Rajesh, Anupam seated in the front row along with the late Yash Chopra. Anupam also revealed that his role was first given to Dilip Kumar. The picture is from the set of the film Vijay.
Recently Anupam's film Hotel Mumbai, based on the attacks on various locations across Mumbai on November 26, 2008.