News & Gossip
People Accused Karan Johar Of Nepotism & Slammed Him For Casting Janhvi. Here's How Janhvi Reacted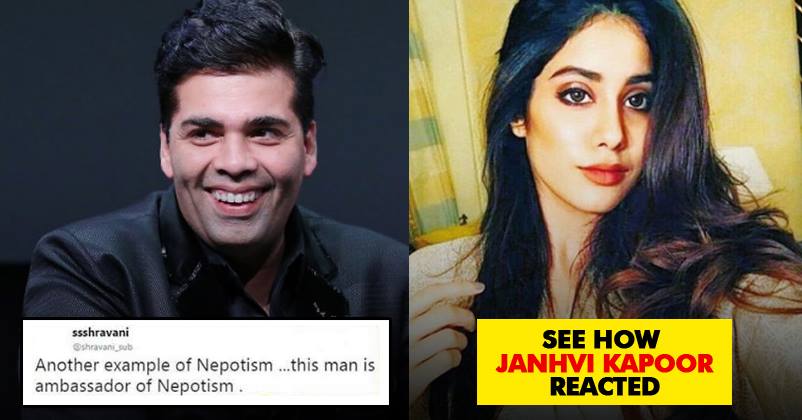 'Nepotism' has become endless debate. Janhavi Kapoor's Bollywood debut has been a talk of the town right now. Hailing from a Bollywood background has given a easy entry to Janhvi in Bollywood but netizens are not ready to spare her.  Right now people slamming Karan Johar for casting Janhvi in Dhadak. Have a look on following tweets:
1. 
They mention

"From the makers of
Badrinath ki Dulhania
Humpty Sharma ki Dulhania"

at the beginning of the trailer of Dhadak.

Audience needs to understand the warning and not go for the movie. Someone at Dharma productions hates nepotism for sure.

— Pakchikpak Raja Babu (@HaramiParindey) July 5, 2018
2. 
https://twitter.com/I___Vishal/status/1006089648475533313
3. 
https://twitter.com/ShrinathGarje7/status/1006084484565856256
4. 
The way both acted feels a lot of nepotism is in the air #Dhadak #DhadakTrailer

— Chellam Sir (@shanky_koolguy) June 11, 2018
5. 
https://twitter.com/NavenduSingh_/status/1006235667070791680
6. 
https://twitter.com/Dripping_Rayys/status/1006103743480377345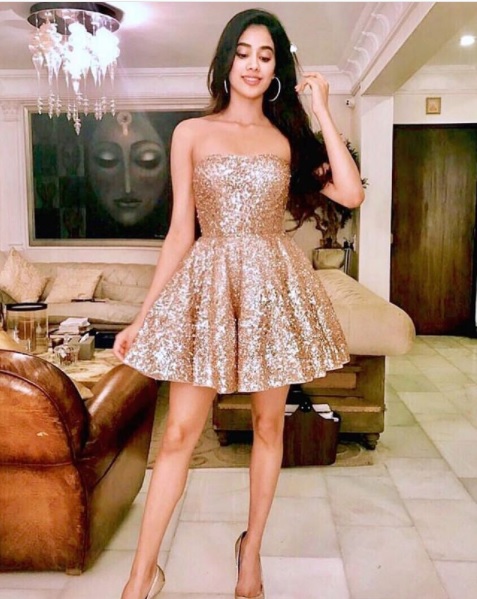 Back in one of the interview Janhvi admitted that she often read her fans comments, she keep a tab on what is being written about her on internet. When she came across to the comments where people slamming Karan for casting Janhvi, this how she reacted:
"I underestimated how angry people are. They are pissed off. But I can't judge. I can understand where their frustration is coming from. It must be hard. I do feel cornered and bullied at times. Like, "why are you so angry?" Maybe I suck, but give me a chance," said Janhavi.
She further added, "I feel a responsibility towards them as well. I understand that you feel like you have been robbed of an opportunity that has been handed to me. I'm sure there are people who are more talented than me, and more good looking than me – I promise you there are. But I am not going to pass on this opportunity just because… (trails off). It's a big deal for me. Why the hell should I give it up? The only thing I can do is value it and make the most of it. It is wrong and messed up if I take advantage of it, am complacent and think it is my birthright to be here. I know it is not. I know I need to earn people's love. I know I need to work ten times harder because there is a stigma attached to how I've gotten this opportunity".
Dhadak is scheduled to hit theaters on 20th July. Stay tuned with us for more Bollywood news and updates.