News & Gossip
Parineeti Chopra goes gaga over Priyanka 'didi' (Movie Snippets)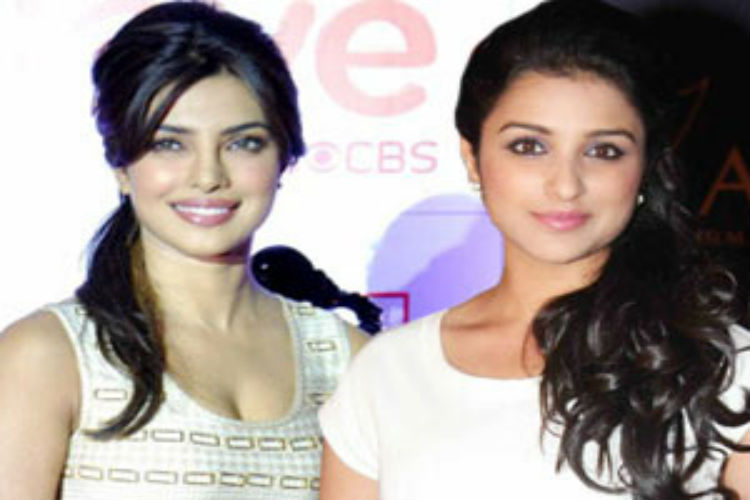 Parineeti Chopra goes gaga over Priyanka 'didi' (Movie Snippets)
Parineeti Chopra is all praise for actress-cousin Priyanka Chopra, who has made her international TV debut with "Quantico". She says with each step, Priyanka is setting a "new benchmark" for Indian actors.
"Oh my god, how do you do it every time! So proud of you mimi didi! Love you amazing#QUANTICO [email protected]," Parineeti tweeted.
After dominating the Indian film industry, Priyanka turned to the West and emerged as a singer with hit singles like "Exotic", and now she has made inroads in to the small screen space with action-thriller series "Quantico".
The former beauty queen plays an FBI agent, whose identity is shrouded by suspicion of being a terrorist.
Parineeti, who forayed into Bollywood with a supporting role in the 2011 romantic comedy "Ladies vs Ricky Bahl", noted that Priyanka's hard work is a source of inspiration for all.
"What you have achieved is unimaginable but I also know that only you could do it! So proud of you! #Quantico @priyankachopra. There is a new benchmark set for all of us. Why do you make us work so hard! Huh??? Hahahaha. Muuuahhhhhhh @priyankachopra," she shared further.
Parineeti features in a multi-starrer web-series "Man's World", made in support of UN Global Goals for Sustainable Development campaign. The series went live on the Y-Films channel on YouTube on September 29.