News & Gossip
Pakistani Journalist Meher Trar Labelled Kulbhushan Jadhav as "Terrorist"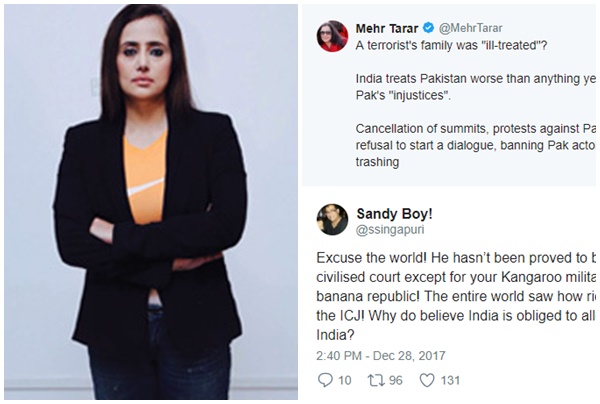 Kulbhushan Jadhav, an Indian citizen, is in custody of Pakistan and they sentenced him death punishment. They claimed that Kulbhushan Jadhav involved in espionage activities. He is in Pakistani jail for around 20 months. Pakistani government didn't allow Indian government to meet him.
The cruel treatment given to Kulbhushan Jadhav's mother and his wife when they visited Pakistan to meet him.
Now they are permitting Jadhav's mother and wife to meet him but in a very heinous manner. They wanted the ladies to change their clothes, forced to remove their mangal sutra, bindi and bangles, which made his son to think his mother is widow now.
On contrary to this Sushma Swaraj, India's External Affairs Minister slammed Pakistan for the pathetic treatment given to Jadhav's mother and wife and said the accusation about the shoes of Jadhav's wife is purely baseless, because she has gone through twice security check.
Pakistani journalist tweeted, and trolled by Indian's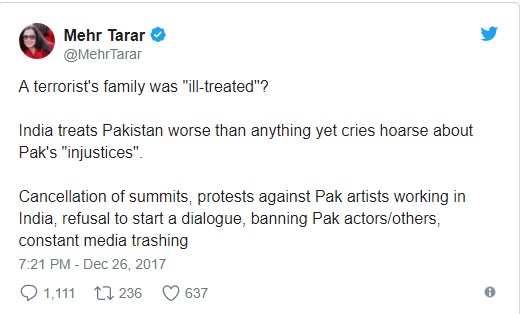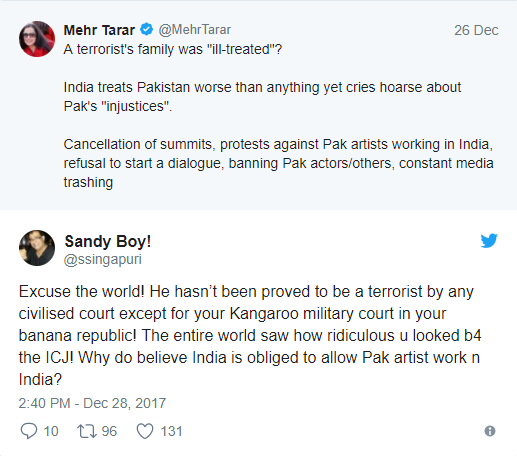 shame on her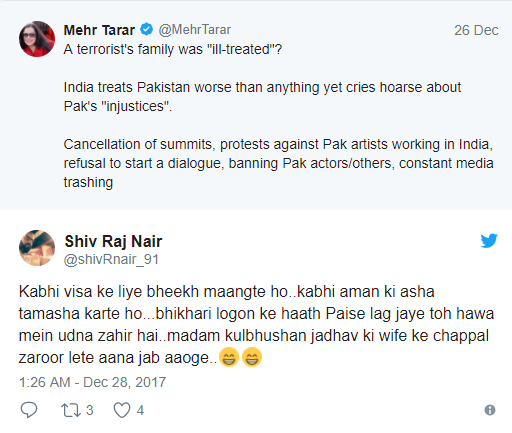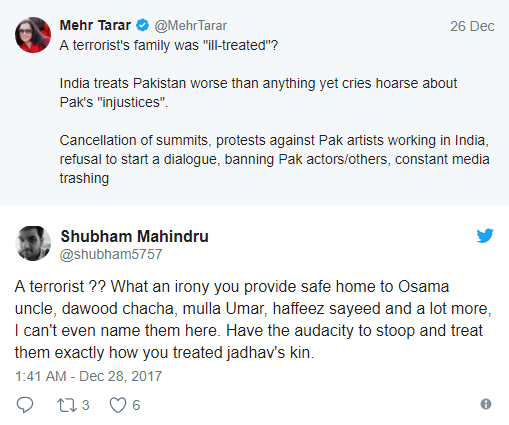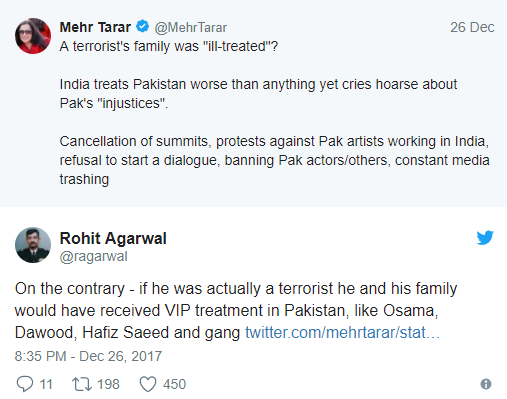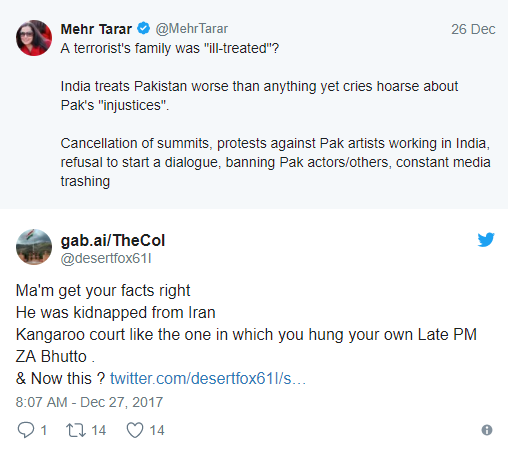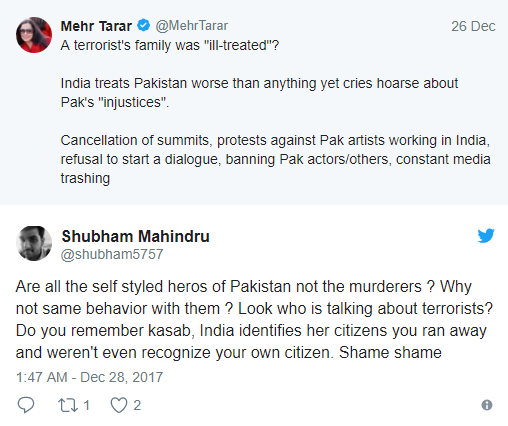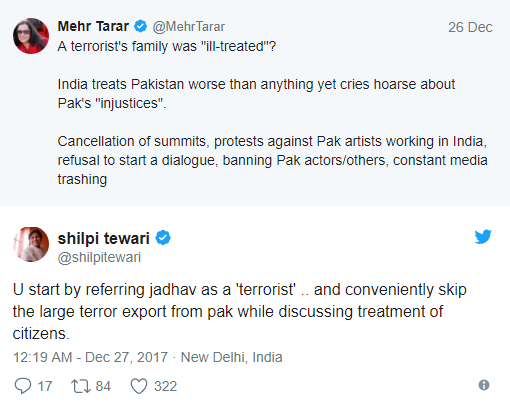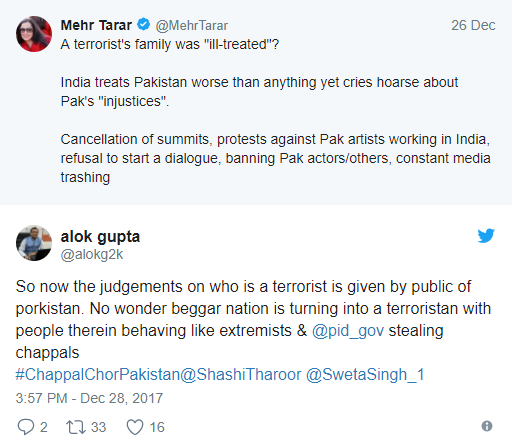 she got trolled by Indian's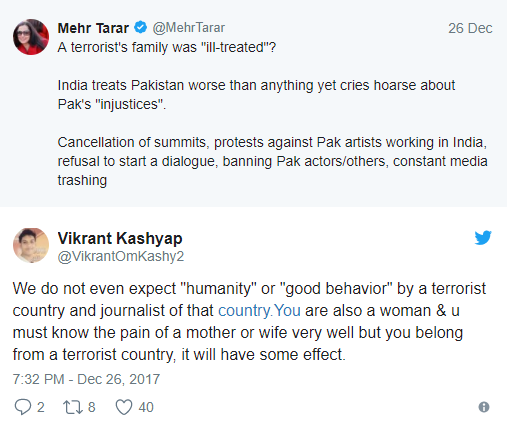 Indian's were talking about Pakistan as a country. they said nothing can be expected from Pakistan.
Share your comments in the below section. To get more updates, stay tuned to Filmy Mantra.