News & Gossip
Pakistani Are Trolling Indian Cricket Team For ICC"s This Tweet About CT 2017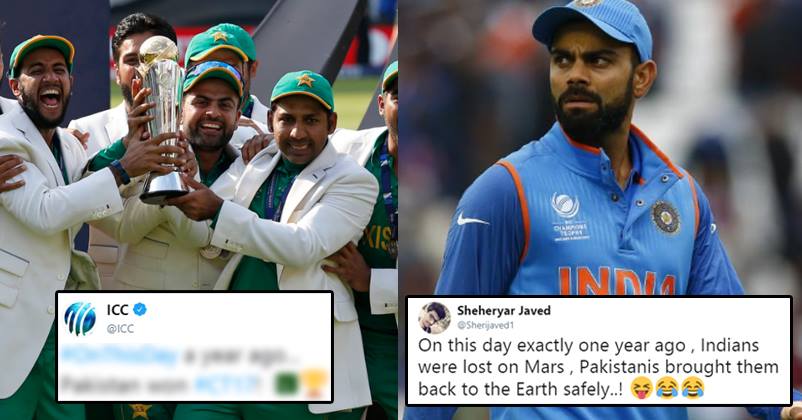 Cricket in India is like a religion. We as Indian live cricket. Cricketers in the country are worshipped by millions. When it comes to India Vs Pakistan, it is seriously the most important match for both India as well as Pakistan. India had upper hand on Pakistan when it comes to major ICC tournaments.
However, the Champions Trophy 2017 Final was the saddest day of every Indian. We can't get over the match even now. How can we, we lost the match pathetically? We are trying to forget the match, but we can't even we try to. Now, it seems that even ICC has not forgotten it either.
The official Twitter page of ICC shared a tweet remembering the memorable day.
They shared a picture with a caption that reads,
"#OnThisDay a year ago…
Pakistan won #CT17!"
https://twitter.com/ICC/status/1008544834012045315
It was a normal tweet by ICC remembering some of the best moments of the Champions Trophy. However, Pakistani fans took it as a chance to troll Indian Cricket Team. They started making fun of India. Check out some of the tweets down below.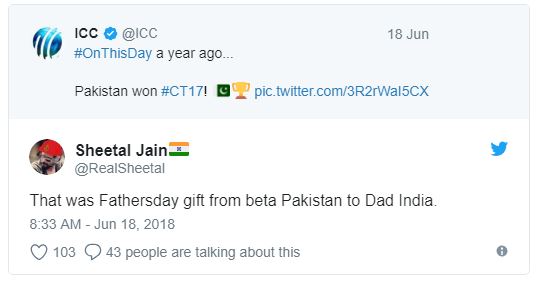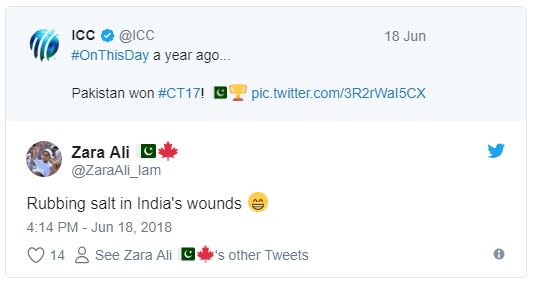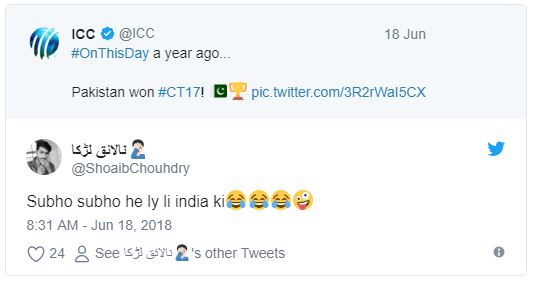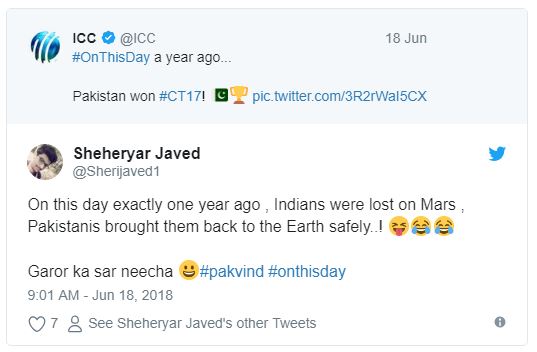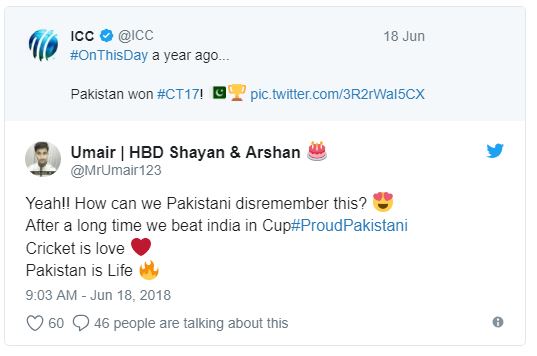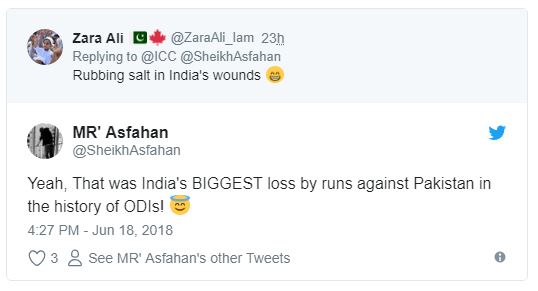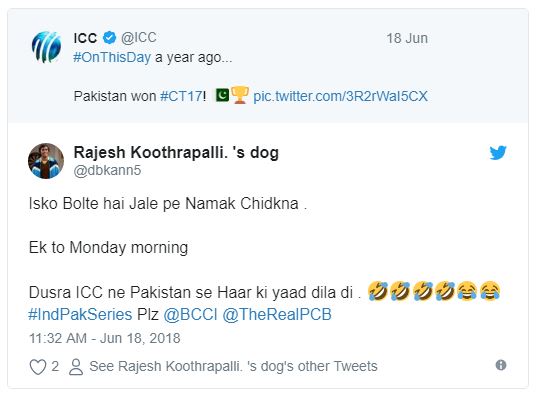 Well, they can laugh as much as they want, but we are still way better than them. It was a bad day and will never happen again. We have faith in Indian teams and their power.
What do you think of the same? Tell us your thoughts in the comment section down below. Stay tuned to this space for more viral stories.