News & Gossip
Pakistani Actress Arshi Khan Vows To Wear Blue Bikini If India Wins The ICC Champions Trophy 2017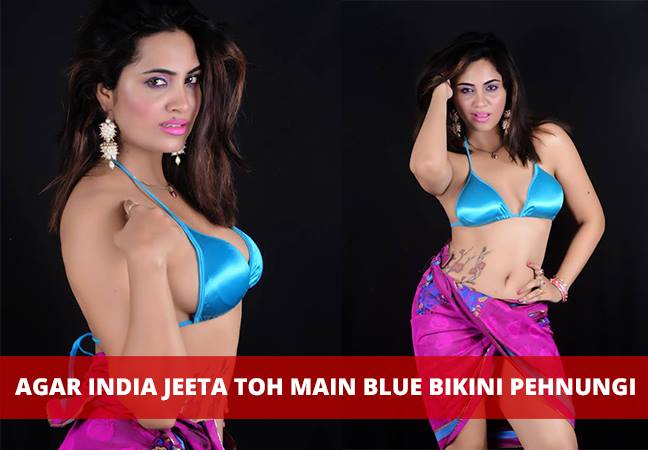 The moment India decimated Bangladesh and entered the final against Pakistan, memes and jokes started pouring on Twitter and the battle of the arch-rivals begun on social media. Not only the common people but also politicians and film stars started vouching that India will bring the Champions Trophy home.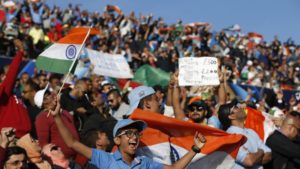 Pakistani model and actress Arshi Khan is also going gaga over the final match of India vs Pakistan which is on 18th June 2017. She is doing her bit in cheering the Pakistani team and there is a glitch in it. The actress has uploaded a couple of videos on her Facebook account where she has made a statement that she will wear a blue bikini if India wins and a green bikini if Pakistan takes the Champions trophy home. Arshi said, "I will a blue bikini if India wins and a green bikini if Pakistan wins, but after Roza."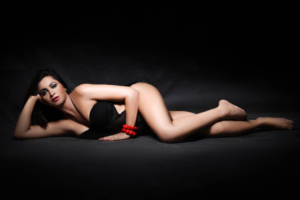 That's really bold of Arshi but we are not surprised because earlier she has created lots of buzz with the news of making love to former Pakistan captain Shahid Afridi and also being pregnant with the cricketer.
She is making all efforts to motivate the Pakistani team and quite confident that they will win the final. Even she has taken a vow not to wear any jewellery if they lose the match. She said, "I swear upon my diamond ring that if Pakistan loses the match then I won't wear jewellery in future."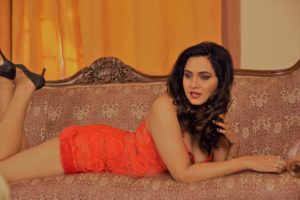 Social media has gone berserk with memes of India and Pakistan taking Father's Day as the main topic as 18th June is celebrated as International Father's Day. India is termed as 'Father' and Pakistan as its 'Son'. Arshi has requested the audience to stop making fun and memes. She questioned, "If India is Father, Pakistan is Son, Bangladesh is the grandchild, then who is the mother?
She further said, "If Pakistan wins then people should call India as the son of Pakistan."
It seems Arshi is really miffed with the memes and jokes targeted for the Pakistani team. Everything is for fun and Arshi should also take it sportingly.
This is the second time the two teams will meet in a final of an ICC match. In 2007 India beat Pakistan in ICC World T20.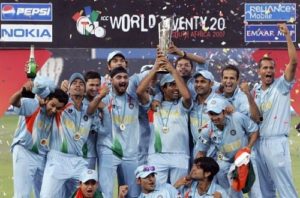 We are excited about tomorrow's match and let's see which bikini Arshi Khan wears. Till then keep reading our space.