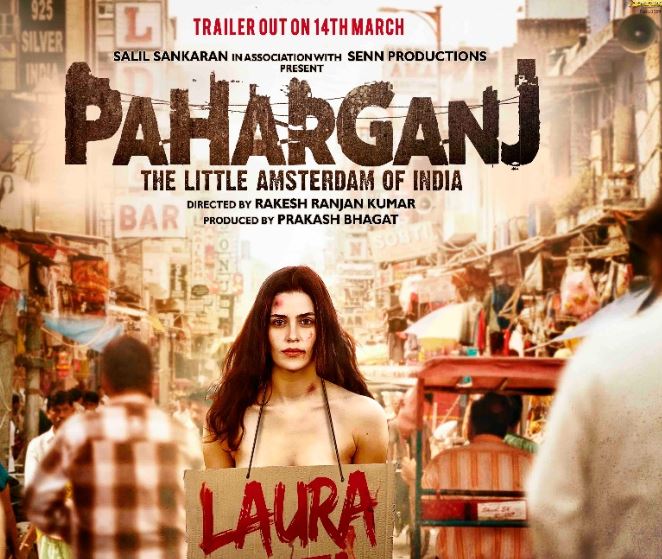 After high anticipations and amidst speculation, the makers of Paharganj "The Little Amsterdam of India" have released the poster of the upcoming film. The film stars Lorena Franco, a Spanish actress, in lead role of Laura Costa who reaches Paharganj in search of her lost love. The movie is produced by Prakash Bhagat and presented by Salil Sankaran in association with a Delhi based Production House, SENN Productions. Rakesh Ranjan Kumar of 'Gandhi to Hitler' fame has directed the movie.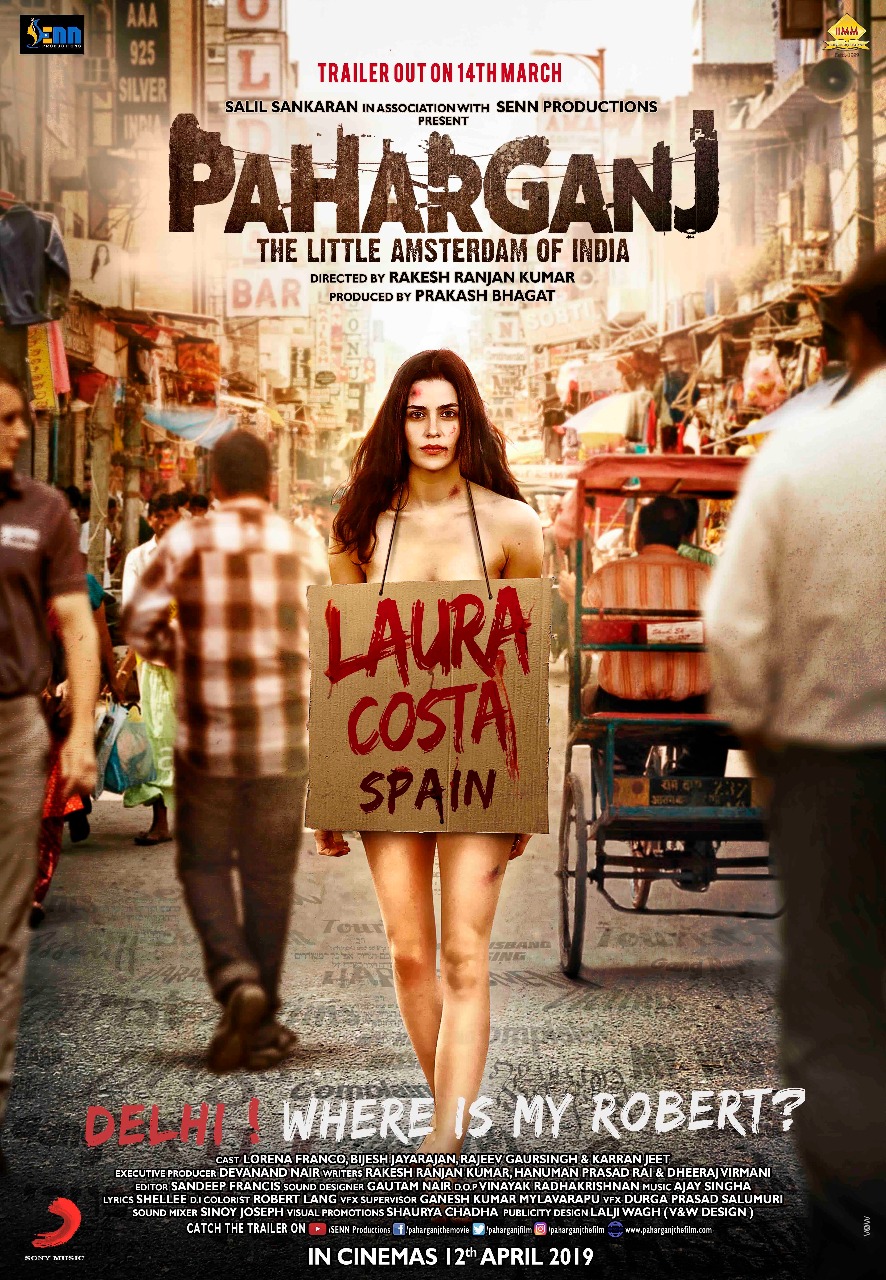 A song for every mood
While Bollywood is busy doing musical remakes, Paharganj music album brings a fresh wave. Mohit Chauhan's melodious comeback with 'Kyun Dil Mera', Paharganj title track by Brijesh Shandilya that takes you in trance, a folk lair track by Romy, a longing song by Kavita Seth and a notorious track by Shalmali Kholgade based on the recent bar dance raid case that took place in Pahargnj, has set a new benchmark in the Bollywood music Industry.
Paharganj Poster has created a storm
The Paharganj poster that depicts mystery, struggle and search is now grabbing the eyeballs. For the uninitiated, the movie landed in trouble with the residents of Paharganj long before the release of the official poster who sent the team a legal notice.
The movie is set to release on 12th April 2019.