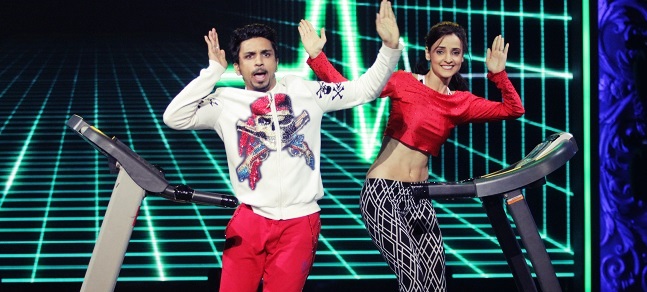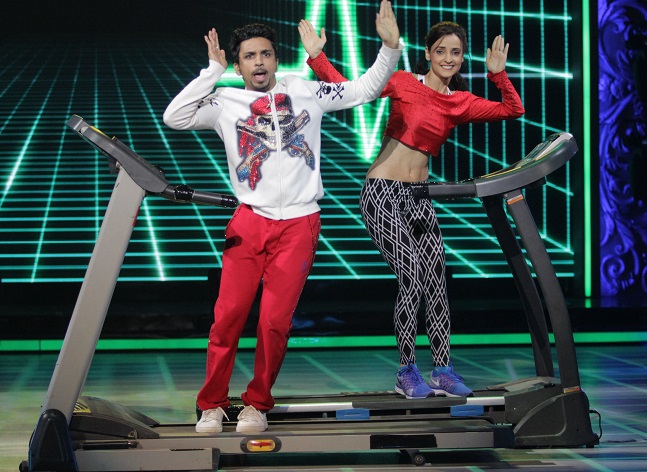 Tellywood leading actress Sanaya Irani who won millions of heart through her acting skills is now giving back-to-back fabulous performances in Colors-Jhalak Reloaded. Sanaya impressed everyone on the last episode of Jhalak with her mesmerizing Cinderella Act.
Sanaya is going to dance on the song 'Nach Meri Jaan Nach' and her prop is a tread mill. Well watching her coordinating with choreographer Jai and their way of using the prop, Judges will not be able to stop themselves from appreciating her.
But why is she going to use a tread mill?
This week the contestants are asked to follow the 'motion' theme for their performance and what can be a better prop than a tread mill.
Well, isn't it going to be interesting to see celebs performing on the stage of Jhalak following this unique theme?